What Does Christina Haack Say Helped To Reset Her Brain?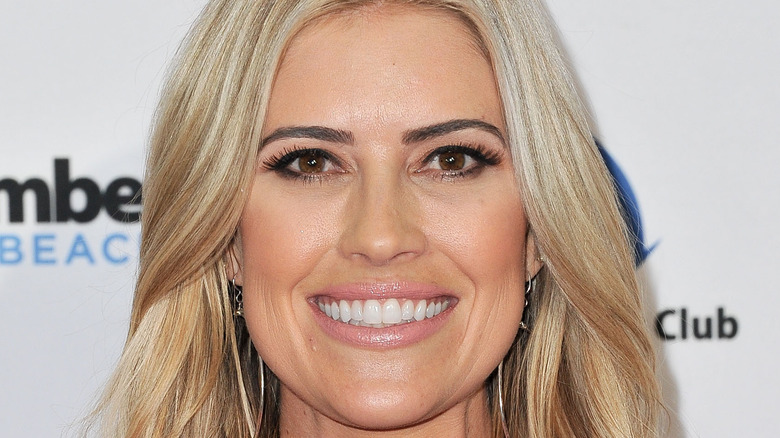 Allen Berezovsky/Getty Images
Christina Haack and new beau Joshua Hall seem to be getting along famously. Following her split from Ant Anstead, Christina has kept many aspects of her personal life on the down-low and we can't blame her for that. During the beginning of this year, she kept her Instagram profile low-key, sharing some photos of her kiddos — Taylor, Brayden, and Hudson — in addition to promoting her HGTV show "Christina on the Coast," which we love to binge, by the way. 
Christina and Ant Anstead finalized their divorce in September 2020. "I never thought I would have one divorce, let alone two, I never thought I would have 2 baby daddies – but sometimes life throws us curve balls," she wrote on Instagram at the time. "Instead of getting stuck in these 'setbacks' I choose to look at these challenges as opportunities to grow."
Ant has moved on in his love life post-split and has been spotted a few times cozying up to Oscar-winner Renee Zellweger. In turn, her first husband Tarek El Moussa has moved on with "Selling Sunset" realtor Heather Rae Young. Christina tried her best to keep her new romance out of the spotlight, but in early July, the press spotted her with Joshua Hall, who is also in the real estate world. We don't know many details about Hall, but Christina just spilled some major tea on the new man in her life. Keep scrolling to see what she has to say!
Christina Haack smoked a psychedelic toad before finding her new love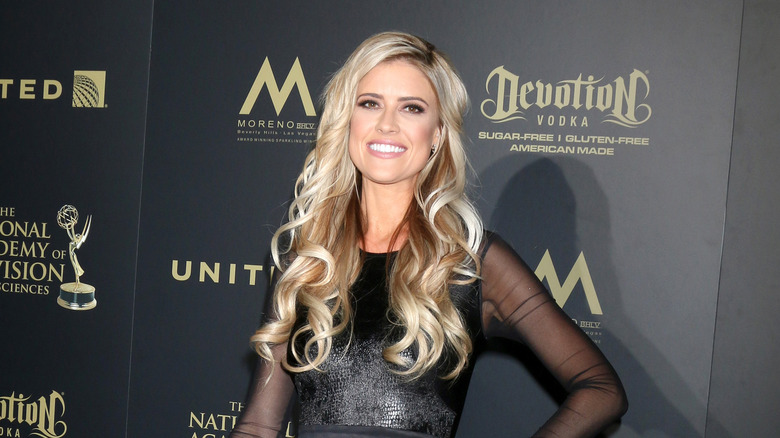 Shutterstock
Now that we know the name of Christina Haack's new beau, she's been sharing a little bit more information. The reality star took to Instagram to share a lengthy post and a photo that captured her and Joshua Hall on the beach. "I met Josh when I wasn't in a state of fear or fight-or-flight," she wrote on the upload. "I had taken time off social, hired a spiritual coach, and smoked a Bufo toad (which basically reset my brain and kicked out years of anxiety in 15 mins)." According to Forbes, smoking Bufo toad has become somewhat of a fad and it "produces hallucinogenic, boundless experiences within one second of inhalation that can last from 7 to 90 minutes."
Christina continued, sharing that she and Josh met this Spring, and their connection was undeniable. "I felt immediately crazy protective over him and wanted to keep him for myself and get to know each other before the tornado [media attention] hit," she said in the post. Christina also shared that they've have gotten to know each other a lot over the past few weeks. "That's partly why there is so many failed celeb relationships, they turn new relationships into a circus," she shared.
Christina said she's making a conscious effort to avoid reading headlines this time around. "So yes "another relationship" and guess what. I'm 38 -I'll do what I want," she wrote. You go, girl.