The Truth About Queen Elizabeth's Relationship With Cate Blanchett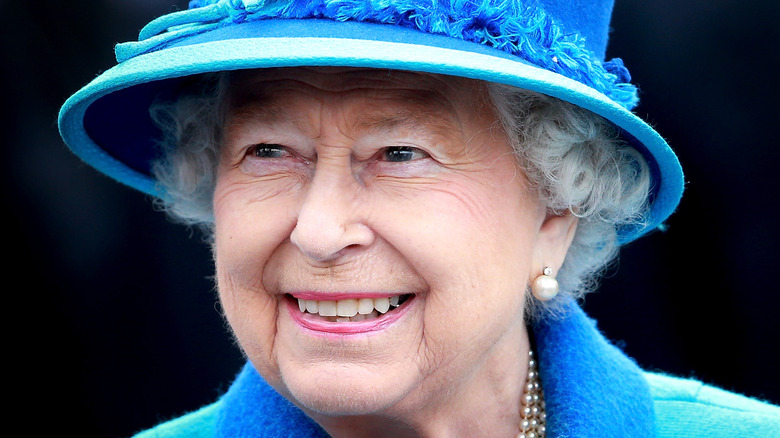 Chris Jackson/Getty Images
Actor Cate Blanchett has played the original Queen Elizabeth I not once, but twice on the big screen in the movies "Elizabeth" and "Elizabeth: The Golden Age." Of the role, Blanchett revealed (via SFGate), "It was very interesting to watch a female ruler of enormous power, who was often accused of being more male than female." In real life, it appears her character's namesake, Queen Elizabeth II, is the one who is quite fond of Blanchett, so much so that she even bestowed the "Carol" actor with a great honor. 
According to InStyle, in 2017 as part of her Birthday Honours List, the queen named Blanchett a Companion of the Order of Australia. The "Ocean's Eight" star was awarded this not only for her services to the performing arts, but also for her humanitarian and environmental work, as well as for directing artistic organizations. To understand the importance of the award, if Australia hadn't dropped the practice, Blanchett would have been considered a "Dame," which is the female equivalent to knighthood, according to Inquisitr.
Even though other celebrities, like Angelina Jolie and Kate Winslet, have also received honors from the queen, Blanchett was once even invited to have lunch at Buckingham Palace with Elizabeth and her husband, Prince Philip. While the queen may have been interested in Blanchett's humanitarian work or what it was like portraying a royal figure in a film, it appears Philip had something else in mind for the visit. 
The queen invited Cate Blanchett to lunch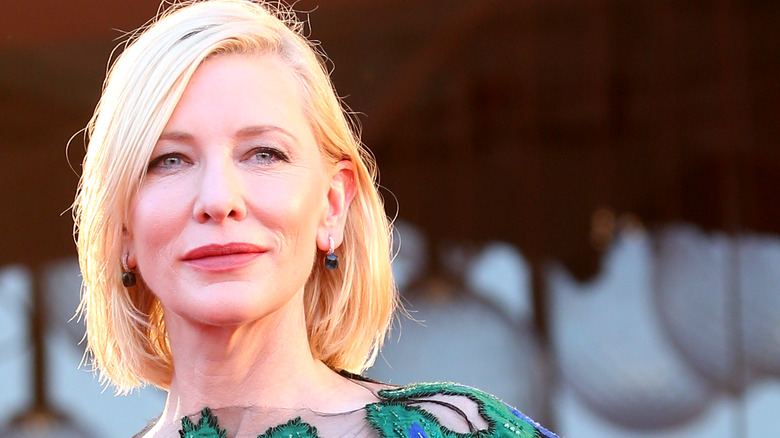 Franco Origlia/Getty Images
It appears that Queen Elizabeth II was quite taken with Cate Blanchett since she invited her to Buckingham Palace for a lunch date. According to People, Blanchett thought that the queen wanted to discuss her acting, especially since at the time she had just played Queen Elizabeth I in the film "Elizabeth." Blanchett explained, "There were 12 of us, and I couldn't work out for the life of me why I'd been invited." She continued, "Playing Queen Elizabeth and sitting next to her, I thought, 'Maybe she's seen the movie and wants to ask me about my interpretation.' "
Yet the Oscar winner revealed that she ended up having a memorable moment with Prince Philip instead. She recalled, "I sat next to [Philip] and he said, 'I hear you're an actor? I was given a DVD player for Christmas and I can't work out whether I put the green cord in or the red cord.'" She added, "I thought, 'He's invited me to lunch to tell me about his DVD player!'"
It seems Blanchett hit it off with the royals since Prince William also asked her to join an advisory group for his environmental initiative. "I feel extremely honoured to be a member of the Earthshot Prize Council, and humbled and invigorated to be amongst such extraordinary activists, experts and leaders in the environmental sector," Blanchett said. It's clear that the queen and her family are fans of Blanchett, even if she doesn't know how to work a DVD player.