The Real Reason Tim Gunn Is Single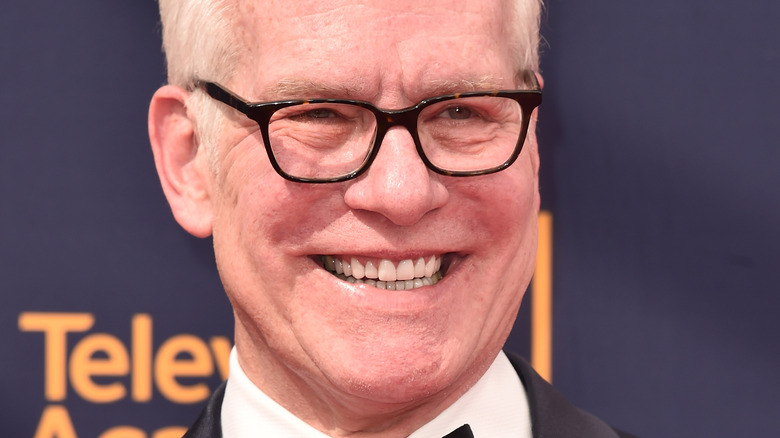 Alberto E. Rodriguez/Getty Images
Tim Gunn is one of the most famous names in the fashion industry. According to his profile on IMDb, he started on "Project Runway" in 2004, and that is by far his most notable role TV-wise. His position on the hit series has spiraled into "Project Runway Junior" and a few voice-over roles, including on "Scooby-Doo and Guess Who?"
In 2018, Gunn and the other big name on "Project Runway," the beautiful Heidi Klum, left the series for a different show on Amazon. "I am grateful to 'Project Runway' for putting me on a path I never, in my wildest dreams, thought my career would take me! I am so proud to have been a part of the groundbreaking process that showcased talented young designers as never before," Gunn told the press in a statement (via The Hollywood Reporter). He also told his fans and fans of the show that he is "indebted " to them, noting that "they are the heart and soul of what we do, and continue to inspire us to raise the bar in this arena." In closing, Tim shared that he was excited for the next chapter in his career, which of course, became known as "Making the Cut."
While we know plenty about Tim's professional life, there's a lot about his personal life that makes headlines. Keep scrolling to find out why a past romance has put the kibosh on Tim's dating life.
A past relationship has haunted Tim Gunn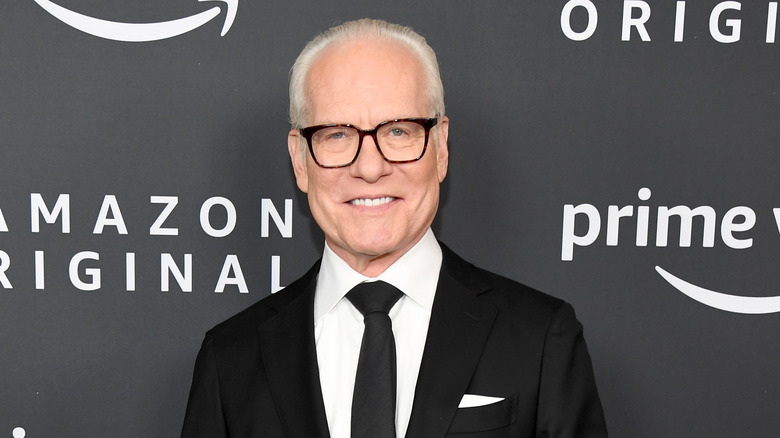 Kevin Mazur/Getty Images
Tim Gunn is most well-known for his job on "Project Runway," but with fame comes a lot of spotlight on one's personal life as well, and many people have questioned Tim's relationship status. In a 2012 interview with "The Revolution" (via The Hollywood Reporter), Tim revealed that a past relationship profoundly affected him. "I was in a very intense relationship for a long time," he shared. "And my partner ended it, saying that, quite frankly, he was impatient with my sexual performance."
Gunn also shared that the relationship was so damaging and caused him to put the breaks on his sex life. "I haven't had sex in 29 years. Do I feel like less of a person for it? No. Not even remotely," he said at the time. Gunn didn't go into too many other details of the relationship, but he noted it ended when "the AIDS epidemic was just beginning," as THR wrote. "I think a lot of people simply retreated because they were concerned about their health," he said, noting that he "certainly was." "And I'm happy to be healthy and alive, quite frankly."
While Gunn has remained abstinent for decades, he still notes that he isn't some "barren forest." He says that he doesn't want to "imply to anyone that I have a mandate that says no sex. I don't. I don't know what's around the corner." We can't say that we blame Tim for feeling that way but we think he'd be a great catch.