The Real Reason The RHONY Reunion Is Reportedly On Hold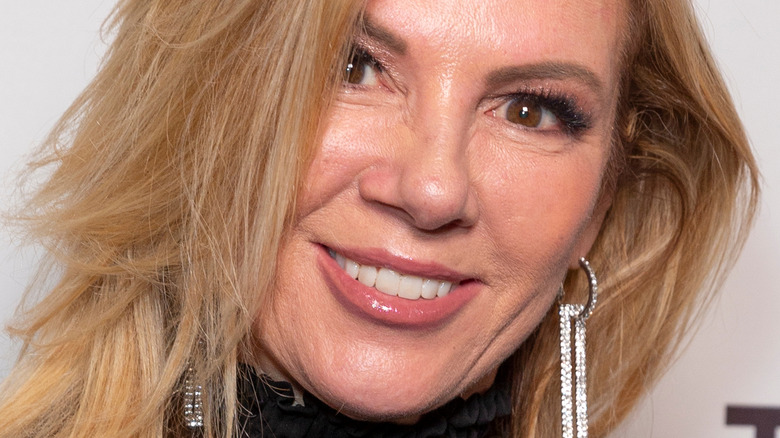 Shutterstock
"Real Housewives of New York" has entertained fans since 2008, but has it come to the end of the road? The popular Bravo series has delivered the drama since the very first episode, and Season 13 is no exception. Per Page Six, newbie Bershan Shaw recently blasted the wives as "boring" and told them that they were being "grandmas." She also blasted Sonja Morgan and said, "You can never be normal," before adding, "You always want to be a f***ing clown." 
The OG tight-knit cast is also trying to adjust with the addition of Eboni K. Williams who has been butting heads with 'RHONY' stalwart Ramona Singer. Leah McSweeney (who only joined the cast in Season 12) has also been ruffling the feathers of Heather Thomson, and has now refused to film with the reality star. As if the in-fighting isn't enough to haunt you, Bravo also recently revealed that the ladies are getting ready to talk to the deceased in an upcoming seance. Spooky! 
Since "RHONY" is still churning out the drama, why are there rumors that the show is on hold? Let's take a closer look at what's apparently going on behind the scenes.   
'RHONY' has postponed filming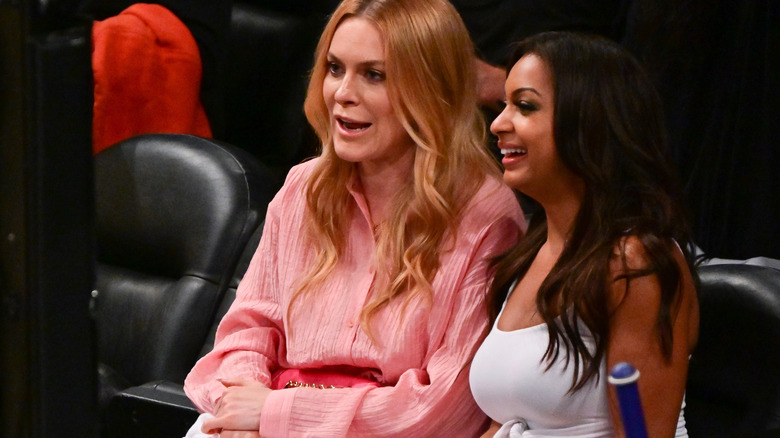 James Devaney/Getty Images
According to the Daily Mail, "The Real Housewives of New York" is losing viewers. Ratings have plummeted to a record-breaking low of 764,000 viewers and taping has apparently been put on hold. The Season 13 reunion was supposed to be taped in early August, but filming may only start in September. Reportedly, Season 14 of "RHONY" also won't begin filming until early 2022. Traditionally, the show is filmed in the fall and winter, but it seems as if production has been delayed. But what has brought on the sudden decline in ratings?
Page Six reports that viewers are struggling to connect with Leah McSweeney and Eboni. K. Williams, in particular. As one fan tweeted, "Leah and Eboni are not a good fit for this show. #Rhony used to be my favorite franchise. Now all they do is bickering and talking about race." Another was particularly blunt and wrote, "@BravoTV you want to know who brought ratings down #RHONY Leah and Eboni they are the worst!"
Eboni has been particularly vocal about race this season and has made it her mission to educate her fellow housewives. She told TMZ that she felt demonized by her castmates and that the ratings had nothing to do with her narrative. Eboni claimed if the housewives weren't micro-aggressive during shoots, there would be fewer race discussions. Seems as if "RHONY" may need a hero to save the sinking show.