The True Meaning Behind 'Wasting Time' By Brent Faiyaz Featuring Drake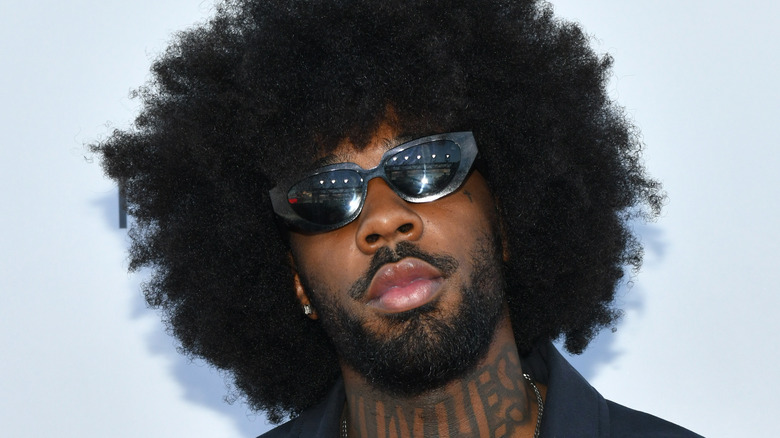 Craig Barritt/Getty Images
There were already a lot of contenders for the title of 'song of the summer,' but singer Brent Faiyaz clearly took his time to give us a buzzworthy track. Prior to releasing "Wasting Time" featuring Drake, Faiyaz's cover art release for the collaboration had everybody talking; not only did the Maryland native score a feature with Drake, but the most impressive part is who is behind the production of the smooth-talking song. Given that the cover art for "Wasting Time" pays homage to Pharrell Williams' 2006 solo debut "In My Mind," it was quite easy for fans to figure out that The Neptunes produced the track.
It's been over a year since Faiyaz dropped his 10-track project, "F**k The World," and from the sound of his latest track, it was well worth the wait. As for Drake, "Wasting Time" marks his most recent feature following his contributions on Yung Bleu's "You're Mines Still" and Nicki Minaj's "Seeing Green."
As far as the subject matter of the song, expect to hear the two yearning for the undivided attention of a love interest — a much different from the typical F-boy content of Faiyaz's discography. If you're wondering the real meaning behind Drake and Faiyaz's projected song of the summer, keep scrolling!
Brent Faiyaz and Drake see no competition for their love interests on collaboration track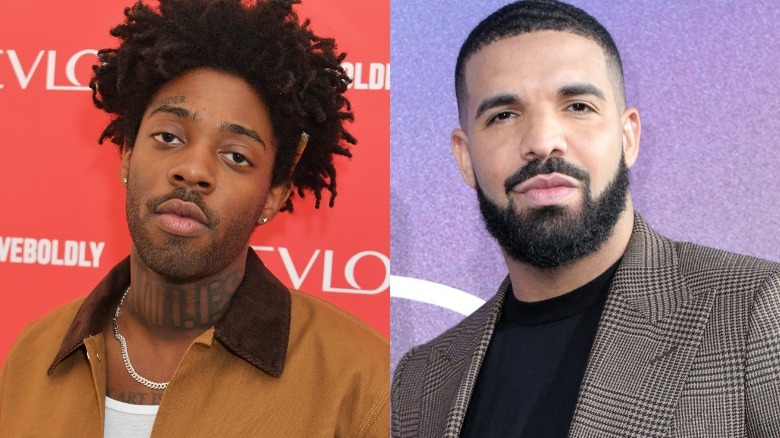 David M. Benett/Getty & Shutterstock
It seems that the "hot boy summer" is looking pretty lukewarm for Brent Faiyaz and Drake, as they are trading in their toxic lyrical content for potential romance. On their collaboration track, "Wasting Time," the singer and the rapper express their desire for more quality time with their love interests. In the first verse, Faiyaz sings of his understanding that his lover has other priorities to tend to, as well as men consistently in pursuit of her. He sings (via Genius), "You can't even sit in peace/ 'Cause all of these n***as be on you/I'm just sayin' I can be (Yeah)/ The one that you call and you talk to, girl."
Faiyaz continues to tell his lover that she should spend her time with him, instead of "wasting time" with everyone else: "I'll share my world with you/ If you're gonna waste your time, then waste your time with me/ I mean, honestly/ Open your eyes and see what you need/ Who's givin' you what you need?"
Drake echoes the same energy in his verse by bragging about the things he could do for his love interest, such as putting her in a high-rise apartment and putting her in a Mercedes Benz G-Class SUV. Despite his generosity, he warns his lover that he can also be very jealous and suspicious of the women he dates because of his fame. He raps: "'Cause shorty stay with calculatin' moves, like Beth Harmon/ Swear I'm more "Purple Rain" Prince than Prince Charmin'/ Disappointment, I stay expectin' it, the pessimist gold medalist." Clearly, if you're 'wasting time' any one of these two artists, you might be in for either a rollercoaster ride or a smooth sail.