In Kim Kardashian's Dating History, One Relationship Stands Above The Rest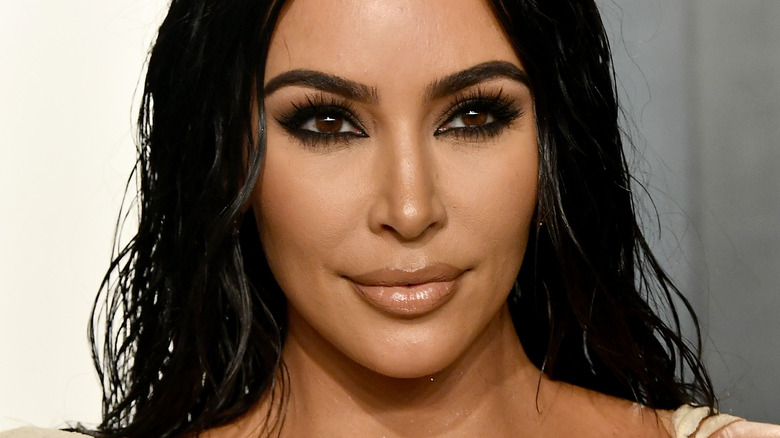 Frazer Harrison/Getty Images
Before Kim Kardashian's now defunct marriage to rapper Kanye West, the "Keeping Up With the Kardashians" star had quite the dating history that included some other famous gentlemen. While Kim married West, along with music producer Damon Thomas and professional basketball player Kris Humphries, it's her relationship with former professional football star Reggie Bush that stands above the rest.
The Skims founder and Bush first got together in 2007 and continued to date on and off for three years until 2010. Fans of "Keeping Up With the Kardashians" got to watch their relationship unfold in the early seasons of the reality show. While they were dating, Bush would not only appear on the E! series from time to time, but one whole episode was even dedicated to Kim doing a sexy photoshoot to make him a calendar. In 2008, the beauty mogul dished to People that the two were talking about marriage. She gushed, "I think I finally made the right choice. He's just a really sweet, normal guy."
While the now-former couple eventually broke things off, Bush was reportedly still pinning for Kim a year later in 2011, when she was engaged to Humphries. A source revealed to Page Six, "He was begging her to call off the wedding — and give him another chance." A friend also suggested, "She was burned by the end of their relationship, and she's truly moved on." So if Bush was still after Kim, why did the two break up in the first place?
Amber Rose accused Kim Kardashian of cheating on Reggie Bush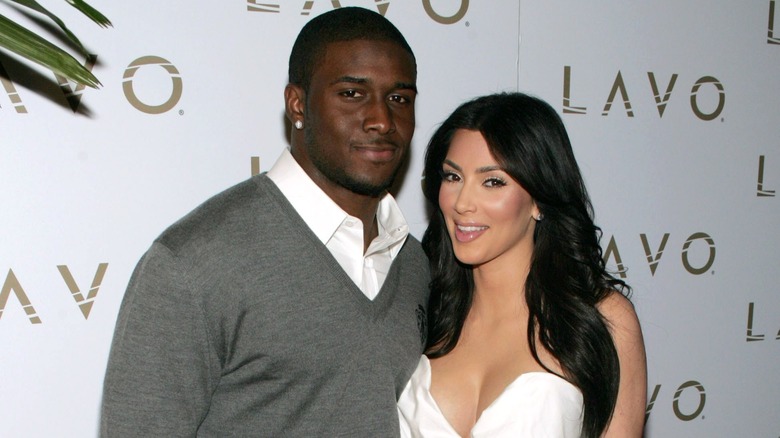 Shutterstock
Reality TV star Kim Kardashian and former NFL player Reggie Bush were once the fan-favorite couple in the early seasons of the E! series "Keeping Up With the Kardashians." Yet as Kim was launching into stardom, she apparently had less time to be with Bush, which reprtedly contributed to their split. A source told Page Six in 2010, "Kim is constantly traveling and working and doesn't have any free time... They grew apart."
Yet Amber Rose, who's also an ex-girlfriend of Kim's ex-husband Kanye West, claimed that the KKW founder was cheating on Bush. She dished to Star (via Radar Online), "Kim is one of the main reasons why me and Kanye are not together. She's a homewrecker!" She continued, "They were both cheating on me and Reggie with each other." However, it appears that Kim and Bush left things on good terms, even if they're no longer friendly. In 2018, Bush told Us Weekly, "We don't keep in touch," but added, "She's doing a great job creating a brand for herself, her and her family. I'm happy for 'em ... She's very smart."
Bush eventually moved on with wife Lilit Avagyan, whom fans have long suggested looks a lot like Kim. The couple shares three children. Of course, Kim went on to marry her now-ex West, with whom she shares four children. Yet we can't help but wonder if Reggie was truly the one who got away.