Who Is Khloe Kardashian's Worst Ex Ever?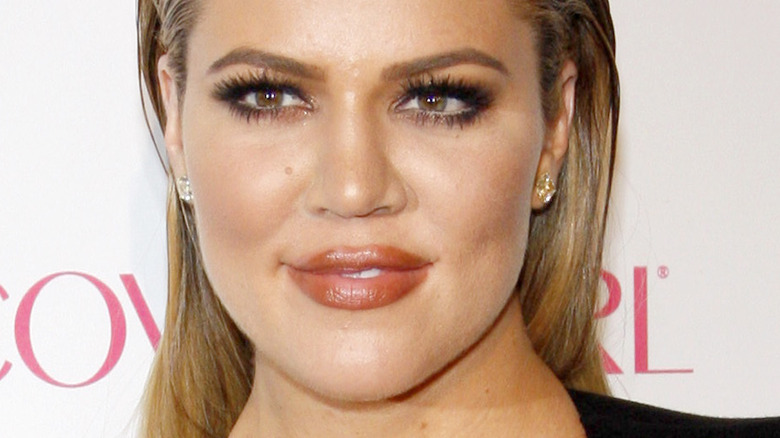 Shutterstock
The Kardashians have had their fair share of love interests, especially when it comes to the bold and outspoken Khloé Kardashian. The 37-year-old socialite has had an interesting dating history, which also has been showcased on "Keeping Up With The Kardashians" throughout the last decade. 
According to Us Weekly, Khloé has dated a number of big-name athletes and rappers, including Tristan Thompson and French Montana. She even tied the knot with pro athlete Lamar Odom after only dating for a month, per Us Weekly. The pair eventually split, and "KUWTK" fans already know that Khloé went on to have a roller coaster of a relationship with Thompson, per Parade. While their current relationship status remains a mystery, the pair do share a three-year-old daughter named True. So, they'll be co-parenting for the long run, whether they end up getting back together not.  
With all the media attention swirling around Khloé and her love life, we started to wonder which past relationship might have been the worst out of them all. Are you, too, wondering who is Khloé's worst ex ever? You've come to the right place. Nicki Swift polled 601 readers to see who they think is this Kardashian's worst love interest. Keep reading to find out what our readers had to say about Khloé's exes.  
Fans don't ship Khloé Kardashian and Lamar Odom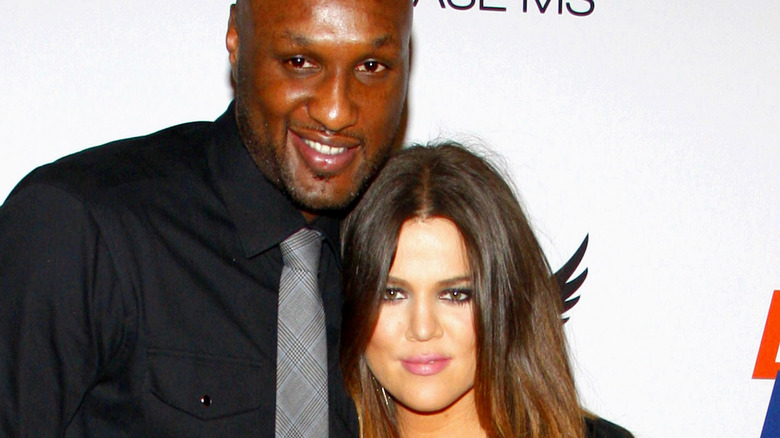 Shutterstock
In 2021, Nicki Swift decided to conduct a survey to find out who fans think is "Khloé Kardashian's worst ex." We asked 601 readers to name who they thought did the Kardashian the most wrong, and the answers were surprising! With fans given the choice among Lamar Odom, French Montana, James Harden, and Rashad McCants, Khloé's ex-husband, Lamar Odom, received 46.09% of the vote. Tristan Thompson wasn't named as an option in the poll, possibly because some fans think he might not technically be an ex. His and Khloé's relationship has been on and off so much, and there's always the chance they could get back together again.
The ex with the second-most votes was rapper French Montana with 21.30%. This also raised our eyebrows; Khloé only dated the rapper for eight months back in 2014, and reportedly, the exes are still friends. (Insert question mark emoji here.) Next on our list was another former NBA player: James Harden, with 16.81% of the vote, followed by, yep, another NBA star: Rashad McCants, with 15.81% of the vote.
There's also the fact that in July 2021, Odom and Thompson got into some Instagram drama, with both of them leaving flirty comments on one of Khloé's posts, per TMZ. Thompson proceeded to make an apparent reference to Odom's 2015 overdose. Khloé's relationships with both NBA stars may be over, but the drama continues.