What We Know About Anna Faris' Secret Wedding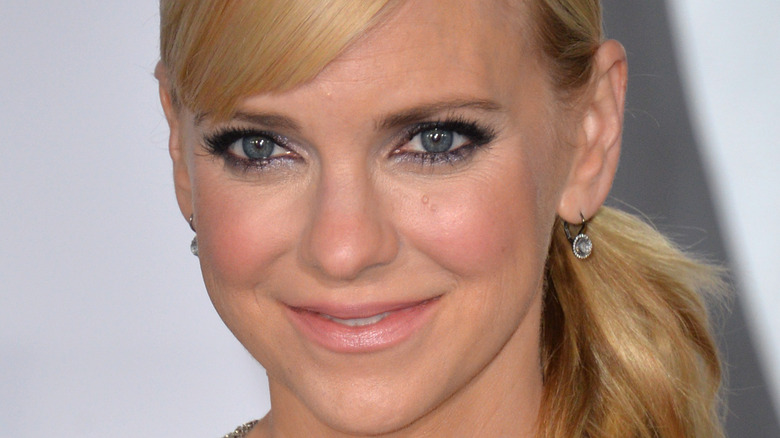 Shutterstock
Anna Faris is newly married! The actor shocked fans by revealing the news on a recent episode of her podcast, "Anna Faris Is Unqualified," that she and now-husband Michael Barrett tied the knot in secret.
Faris previously opened up about her relationship with the cinematographer, telling People magazine that they "had an immediate kind of intimacy." The actor continued, "We're both probably introverts in a very similar way. And he has two children and that has been awesome. I've really learned a lot about myself through his kids. It's been really rewarding." The "House Bunny" actor, who shares 8-year-old son Jack with ex-husband Chris Pratt, got plenty of time to learn from Barrett's kids when both of their families joined in on a camping trip, renting a van during COVID-19 lockdown. 
The ample quarantine time together proved beneficial, as Faris just announced she and Barrett secretly wed. "I'm looking around... my fiancé's right — he's now my husband," revealed Faris on the July 21 episode of her podcast. Read on for more details about the big day!
This is Anna Faris' third marriage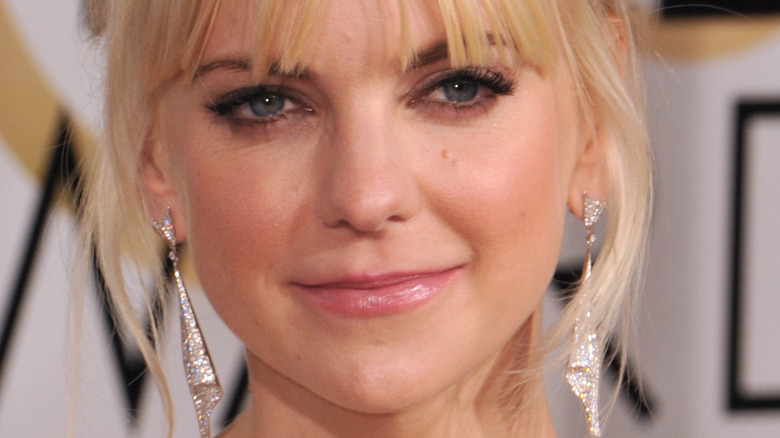 Shutterstock
Anna Faris' engagement to cinematographer Michael Barrett was first confirmed by the actor's former "Mom" co-star Allison Janney in January 2020. Janney spilled the beans by telling Us Weekly that Faris and Barrett had "been engaged for a long time."
Their newfound relationship status remained hush-hush up until Faris revealed that she and Barrett "eloped," which she called "awesome." "It was at a local courthouse up in Washington State, it was great," gushed Faris on her "Unqualified" podcast. The couple first started dating back in 2017 after meeting on set of Faris' movie "Overboard" (via People). At the time, Faris had just split with ex-husband Chris Pratt.
Faris' new marriage to Michael Barrett marks her third time down the aisle (or in the courthouse), as the actor was first previously married to Ben Indra from 2004 to 2008. Back in June, Faris reflected on her marriages, revealing the relationship advice she plans to leave her son Jack. "I don't know if it's too grumpy and cruel to say in a sense but if I could tell my 8-year-old son one thing that maybe he would stick to, I would really encourage him to not get married in his 20s," admitted the celeb.