Which Song On Kanye West's 'Donda' Is About Kim Kardashian?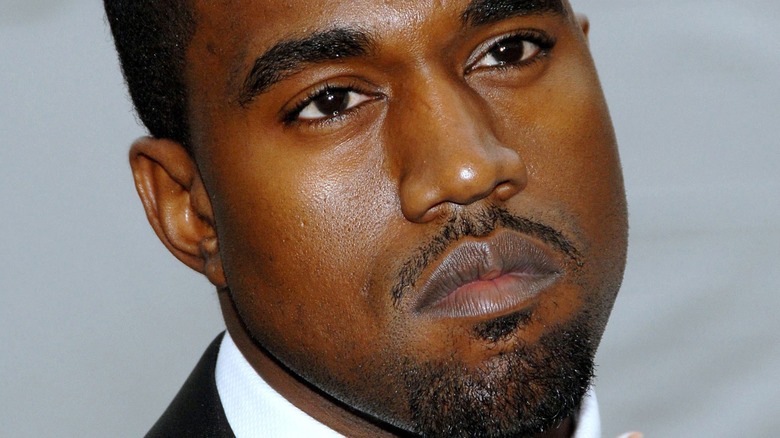 Shutterstock
Kanye West is back in the music scene with a new album named after his late mother, Donda West, his first full length release since his estranged wife, Kim Kardashian called time on their marriage and filed for divorce in February.
But is Kanye really rapping about Kim on his new release? Well, it definitely sounds like it. Rumors have been swirling for a while that the rapper gets pretty personal on "Donda" — his first full album since he dropped "Jesus Is King" in 2019 — after the star began teasing the album on social media and at private release parties.
It was then reported that Kanye maybe didn't have the nicest things to say about Kim, the mother of his four children, on the release. The Sun initially claimed he supposedly boasted about escaping Calabasas, where the Kardashians famously live, and also said living with Kim was like living in a prison as he accused her of taking everything he had.
However, a Page Six source claimed the song wasn't actually "negative" about the "Keeping Up with the Kardashians" star, but was "emotional and personal" and touched deeply on his personal life. They also claimed Kanye had personally played the track for Kim, with a source adding to E! News that he didn't want to "blindside" his wife of seven years.
But what is the song called and what does Kanye actually rap? Read on for the details.
Kanye West raps about 'losing' Kim Kardashian on his new album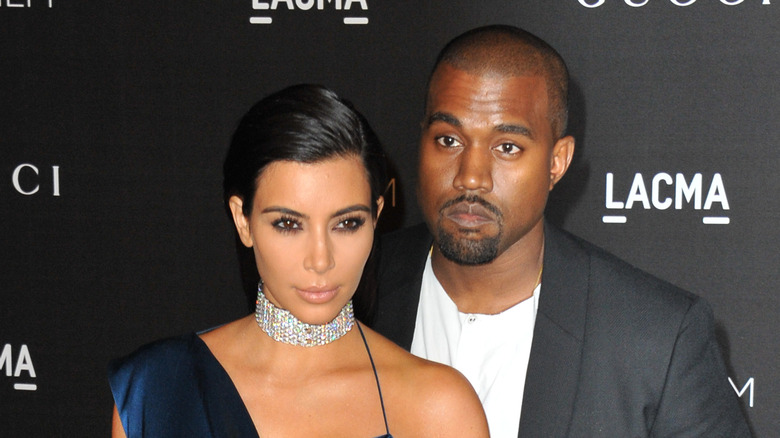 Shutterstock
Kanye West appears to speak about his marriage to Kim Kardashian and their four children on at least one track on "Donda." Per Daily Mail, Kanye unveiled one of those personal songs during a huge listening party on July 22 in Atlanta, attended by thousands of fans, which was livestreamed via Apple Music.
The outlet reported that Kanye actually "crumpled to the ground" when one particular song played, rumored to be called "Love Unconditionally." The highly emotional track including the voice of his late mother, Donda West, saying, "No matter what, you never abandon your family."
Hollywood Life and Entertainment Tonight both claimed the song is actually called "Welcome To My Life" and features Kanye heartbreakingly repeating the words, "I'm losing my family." The rapper is yet to officially confirm the exact track listing for the album.
But while fans will have to wait and see until Kanye officially released "Donda" into the world to see what he really had to say about his relationship with Kim, the star proved there doesn't appear to be any bad blood amid their split. Kim and her sister, Khloé Kardashian, both attended Kanye's album listening party and publicly shared support for the rapper via their Instagram Stories (via Billboard).