Matt Damon Makes His Stance On COVID Vaccines Clear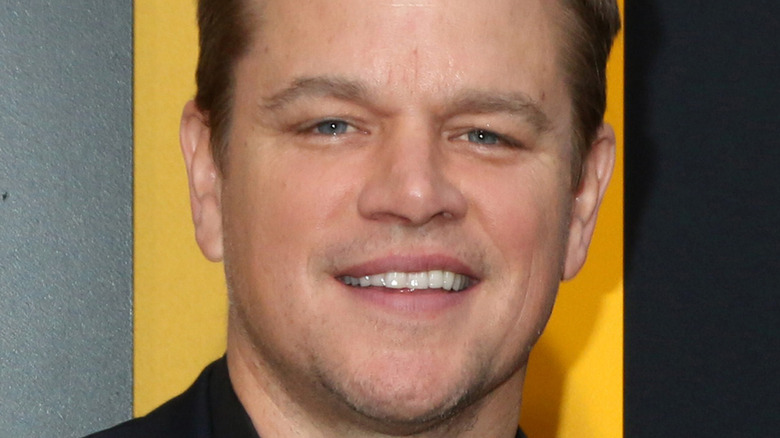 Shutterstock
Many celebrities have been urging the public to get the COVID-19 vaccine via social media and in interviews. Even the royals have been vocal about their thoughts on the vaccine. Duchess Kate Middleton shared a photo of herself getting vaccinated along with a simple caption. "Yesterday I received my first dose of the COVID-19 vaccine at London's Science Museum," she wrote in an Instagram post in May. "I'm hugely grateful to everyone who is playing a part in the rollout – thank you for everything you are doing." In turn, Gayle King expressed her relief about getting vaccinated to Stephen Colbert, telling him that the vaccination makes her superhuman. "But now, Stephen, I am vaccinated," said King. "It is my superpower. I am vaccinated," she said. "I'm taking little baby steps [back into the world]."
Interestingly enough, Matt Damon starred in the 2011 movie "Contagion," which, as we all know, is very similar to the real-life COVID-19 pandemic that has played out in front of our very own eyes. The film follows a pandemic that spreads like wildfire as the CDC races to find a cure. Yep, it's eerily similar to the events that have unfolded over the past year. In April 2020, the film cast even made a PSA that urged people to stay at home to help stop the spread. Now that there's a vaccine available to take, Damon is sharing his thoughts on it. Keep scrolling for more deets.
Matt Damon says to trust science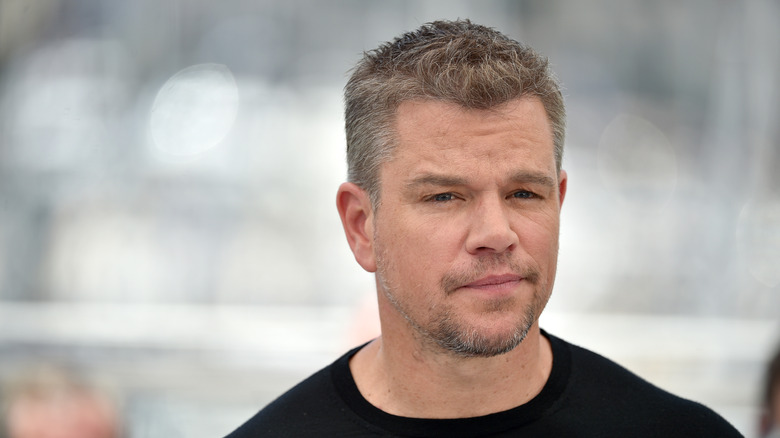 Lionel Hahn/Getty Images
Matt Damon is the latest celebrity to speak out about the COVID-19 vaccine. While promoting his new film "Stillwater," the actor shared his thoughts with Yahoo! Entertainment on why he believes some people are still hesitant to get vaccinated. "There are a lot of reasons that people have, and I don't want to belittle them," the actor told the outlet. "It's tough for me, I have a couple friends who are immunocompromised and they can't get the vaccine, so they have no choice but to rely on the rest of us to do our part to get to herd immunity. So I look at it that way."
Like many other celebrities who have been urging people to get the COVID-19 vaccine, Damon encouraged people to trust science. "But look, it's a personal choice," Damon said. "That's the beauty of America, it's a free country. And none of us would have it any other way. But I fall heavily on the side of trusting science more than something you read on Facebook."
The actor also said that he wished people would have thought more about the big picture. "I wish at the beginning of this people came out and said, 'Look, if we all do this, then we'll protect each other better,' rather than 'Well, I'm not in this cohort so I don't have to worry and it's not going to hurt me that much,'" he shared. "It's just about looking at this as a 'me' thing or an 'us' thing."