The Real Meaning Behind Carrie Underwood And Jason Aldean's 'If I Didn't Love You'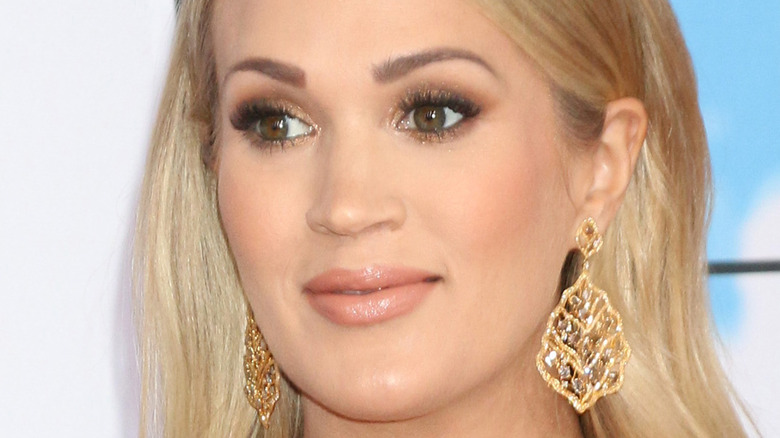 Shutterstock
If you're a fan of Carrie Underwood, then there's a very good chance that you love to delve into the meaning behind songs like "Hallelujah" and "I Wanna Remember." The same goes for fans of Jason Aldean who surely want to know every detail related to "Got What I Got" and "Blame It On You." That's why we have no doubt that fans of both country music singers will be intrigued by the meaning behind their collaboration, "If I Didn't Love You."
Released on June 23, the song was actually written by Aldean's bandmates, Kurt Allison and Tully Kennedy, along with John Morgan and Lydia Vaughn, according to Taste of Country. However, it's Underwood and Aldean who bring the song to life by singing, per Genius, "I wouldn't still cry sometimes / Wouldn't have to fake a smile / Play it off and tell a lie / When somebody asked how I've been."
In the moving tune, they add, "I'd try to find someone new ... / It should be something I can do ... / Baby, if it weren't for you / I wouldn't be in the state that I'm in." But what exactly is it about this person that's put the singers in such a state? Read on to find out while also checking out what Aldean himself has to say about the song!
This is keeping Jason Aldean and Carrie Underwood from moving on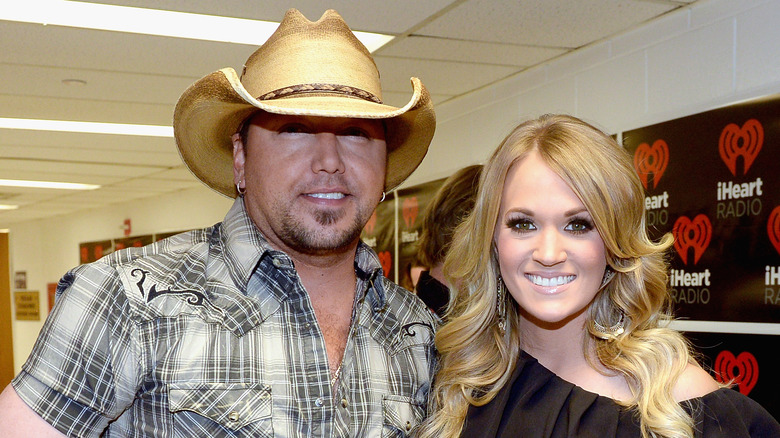 Rick Diamond/Getty Images
"If I Didn't Love You" from Carrie Underwood and Jason Aldean can be found on his tenth full-length studio album, and it turns out it was one of the last tunes to find its way into the collection of songs. "We were pretty close to finishing up this album, but this song came in and we knew we had to record it," Aldean explained in a statement, per iHeart. He later added, "[Underwood] loved the song and it was kind of like a rocket from there. ... It's a really special song to start this album."
Indeed, the lyrics make it clear how special this song — and the subject matter — really is. While it's obvious that there's something that's putting the person singing in a certain "state" of mind, it turns out that the title of the song is the first clue to the cause. The person singing is still in love with someone, however, that's just the first part of the problem.
"If I didn't love you I'd be good by now / I'd be better than barely, getting by somehow," they sing, per Genius, admitting that because they're still in love, they aren't able to move on and act like everything is fine. "Yeah, it would be easy not to miss you / Wonder about who's with you / Turn the want you off / Whenever I want to / If I didn't love you..." Clearly, moving on isn't always easy.