Why Was Archie's Christening So Controversial?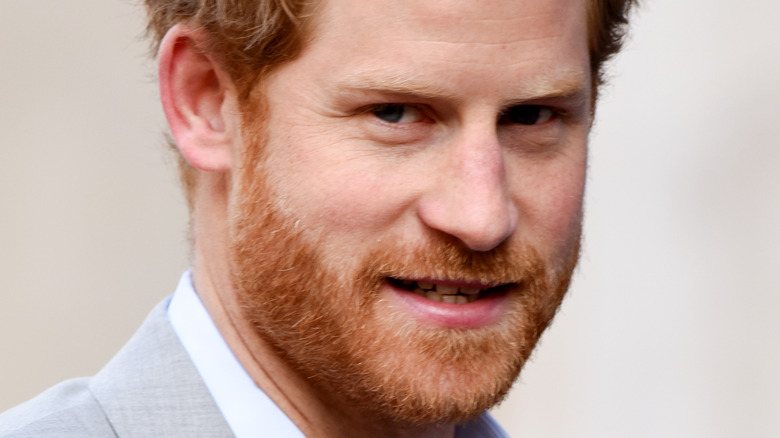 Shutterstock
Prince Harry and Meghan Markle sure know how to stir up controversy. From dropping headline-making accusations during their interview with Oprah to Prince Harry openly insulting the royal family and seemingly deepening his rift with Prince William, the Duke and Duchess of Sussex seem to do what they think is best and not necessarily what's expected of them. They made headlines this past June when Archie's little sister, Lilibet 'Lili' Diana, was born and immediately got Twitter buzzing in confusion while a palace source told BBC that the couple never asked the queen for her blessing to use her nickname as their daughter's name.
Now, we're learning that Meghan and Harry also sparked some behind-the-scenes drama when Archie Harrison was baptized back on July 6, 2019. The private ceremony took place at Windsor Castle and Archie was christened by the Archbishop of Canterbury, per BBC. By all accounts, it was a joyful day and according to a royal spokesperson, Meghan and Harry felt "so fortunate to have enjoyed this special moment with family and Archie's godparents." However, it turns out that the day wasn't without its share of controversy. In fact, it raised quite a few eyebrows within the Church of England.
Why did Archie's christening stir up controversy?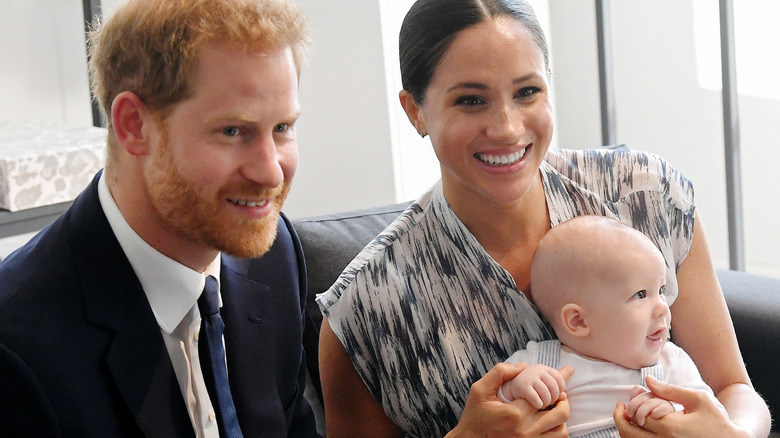 Pool/Getty Images
As with all things that involve the Duke and Duchess of Sussex, Archie's christening back in July 2019 sparked some controversy. The Daily Mail has now learned that when Meghan and Harry decided to move the date of their son's christening from July 5 to July 6 because Queen Elizabeth II and Prince Charles weren't able to attend on the original date, they "certainly didn't consult others as to what date might suit best." According to one insider, "That just wasn't a consideration."
Because of that, they chose a date that overlapped with the General Synod, or the "national assembly of the Church of England." As the outlet notes, the four-day event, which took place in York and brought together 483 members, was "the most important meeting in the Church of England calendar." During the General Synod, members debate and approve "legislation affecting the whole of the Church of England, formulates new forms of worship, debates matters of national and international importance, and approves the annual budget for the work of the Church at national level" and the Archbishop of Canterbury was forced to make a difficult decision: christen Archie and miss Saturday's event or snub the royals. 
In the end, the Archbishop traveled to Westminster to perform his duties, but Daily Mail reports that he didn't tell anyone where he was going. In fact, members were reportedly "mystified" by the Archbishop's absence and only learned the real reason why he was gone when photos of Archie's christening were posted online.