The Real Reason Skylar Astin Wasn't In Pitch Perfect 3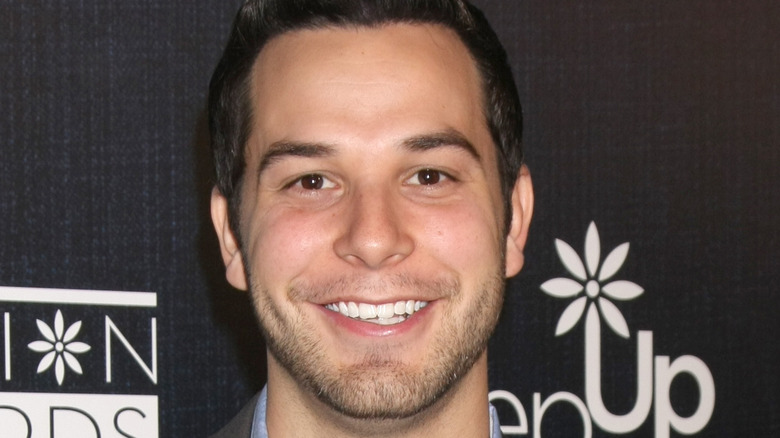 Shutterstock
The "Pitch Perfect" movie trilogy featured a star-studded cast that included talents such as Anna Kendrick, Rebel Wilson, Elizabeth Banks, Brittany Snow, and Anna Camp. However, not everybody made it from the first two projects into the third. In fact, Skylar Astin's character of Jesse Swanson was excluded in that third film and many "Pitch Perfect 3" fans made it clear they were not thrilled. Why wasn't Astin in the movie?
During the first "Pitch Perfect" film in 2012, Astin's character bantered with Kendrick's Beca Mitchell. Beca's female acapella group, the Barden University Bellas, were fierce competitors against Jesse's male acapella group the Treblemakers. As both Jesse and Beca adjusted to college life as freshmen, they danced around the chemistry between them. By the end of the first "Pitch Perfect," they had fallen for one another, and the romance continued through the second film, released in 2015. When "Pitch Perfect 3" was released in 2017, none of the guys from the Treblemakers were involved. Read on to find out why.
A new chapter for the Bellas meant no college beaus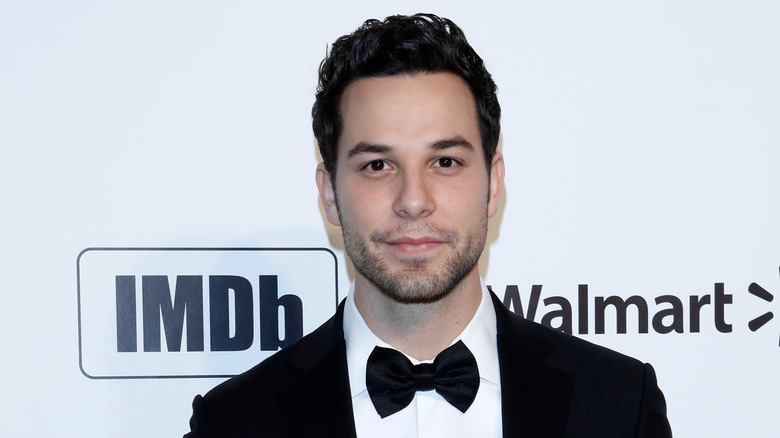 Shutterstock
Before "Pitch Perfect 3" debuted, Skylar Astin confirmed via Twitter he wouldn't be involved. "Yes. As of now, the Trebles and I won't be in the third Pitch Perfect movie. They seem to be taking the story in a different direction." The main women were back, including Anna Kendrick, as well as Hailee Steinfeld, Rebel Wilson, Anna Camp, and Brittany Snow. However, as The Hollywood Reporter detailed, the script eliminated Astin, Adam Devine (Bumper Allen), and Ben Platt (Benji Applebaum).
Director Trish Sie told THR the decision was a result of "a little bit of everything." The script was done when Sie joined the project, and it had been decided the boyfriends of Beca Mitchell, Patricia "Fat Amy" Hobart, and Emily Junk wouldn't be around. While there may have been some scheduling issues, Sie admitted she perhaps could have fought to include them and didn't. She explained the former Bellas "are moving on with their life" in "Pitch Perfect 3." She added, "A lot of people don't end up with their college boyfriend and we wanted it to be about them and their independence and finding their way in the world and moving ahead alone." Ultimately, "it just felt like it was time to make a fresh start." There may never be a "Pitch Perfect 4," but Sie did tease, "Maybe they'll get back to these guys at some point." If that were to happen, fans would likely be thrilled.