Why Katy Perry Was Sued For One Of Her Most Popular Songs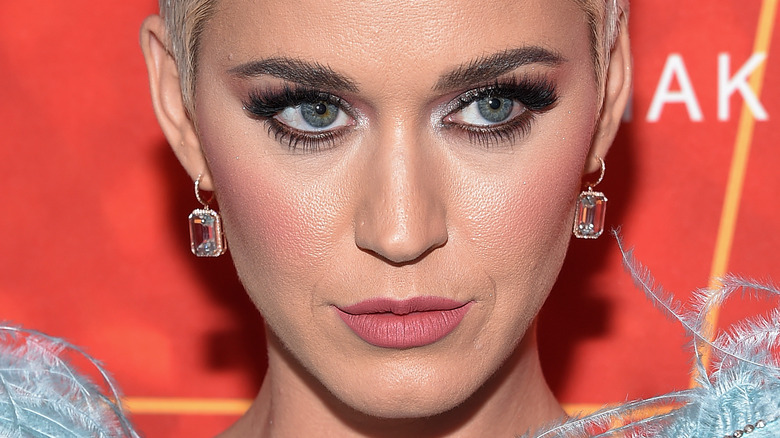 Shutterstock
There's no doubt that Katy Perry's music is popular. Over the years, she's released plenty of notable and memorable songs like "What Makes A Woman," "Daisies," and "Never Really Over," just to name a few. Her music has also helped her earn plenty of top industry award nominations and a fair share of wins, as well as given her the opportunity to make a lot of money.
While there's no doubt about the fact that Perry's career has been impressive, her life hasn't always been about success and stardom. The singer has also found herself caught up in a feud with Taylor Swift, in a battle with nuns over real estate (yes, you read that right), and facing scrutiny over her (arguably strange) love life.
On top of that, one of Perry's songs actually resulted in the singer being sued! Keep reading to find out which tune caused the legal trouble and discover all of the details around the court case that wasn't exactly straightforward but could have been seriously costly.
Does Katy Perry's "Dark Horse" copy a Christian rap song?
Back in 2013, Katy Perry released "Dark Horse" as the third single from her "Prism" album, according to Genius. Written by the star along with a team that included Dr. Luke, the song went on to become a hit. It also sparked a lawsuit when rapper Flame (whose real name is Marcus Gray) "claimed that Perry's Dr. Luke-produced song featured the same beat and instrumental elements as his 2009 song 'Joyful Noise,'" per Pitchfork.
Although Perry and Dr. Luke both denied even knowing about Gray's song before the lawsuit, in 2019, a jury ruled in the rapper's favor. But things didn't end there. While the case was supposed to "move to a penalty phase" — meaning that those involved in the legal issue had to figure out the amount of money the star and her collaborators would have to pay Gray — the situation took a major turn the very next year.
Variety reported that Judge Christina A. Snyder ended up overturning the earlier ruling when she took into consideration the opinion of an expert witness, musicologist Todd Decker. Snyder then determined "that the signature elements of the 8-note ostinato in 'Joyful Noise'... is not a particularly unique or rare combination." Because of that, Perry and her team got out of having to hand over $2.8 million.