What Todd Chrisley Has To Say About His Daughter Lindsie's Divorce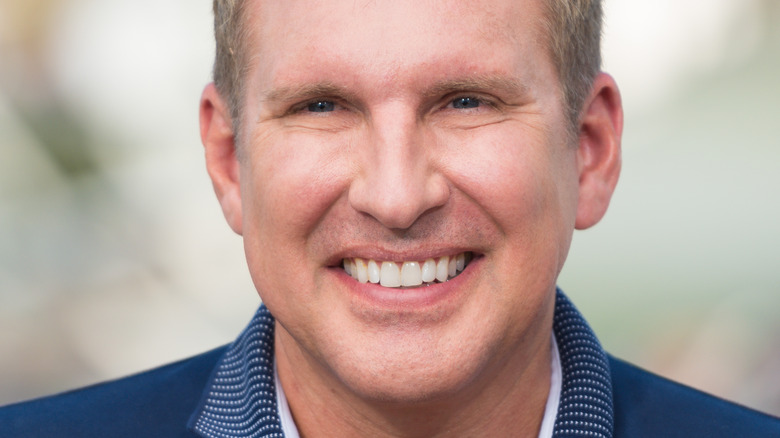 Noel Vasquez/Getty Images
Despite their estrangement, it appears that "Chrisley Knows Best" star Todd Chrisley is reaching out to his daughter, Lindsie Chrisley, after she recently announced that she is divorcing her husband, Will Campbell. The "Coffee Convos" podcast host made the announcement on her Instagram, sharing a photo of herself and her son, Jackson, sitting in their new empty house. She captioned it, "It's with the deepest sadness that, after 9 years of marriage, Will & I have mutually decided to end our marriage."
According to People, the two began dating in 2009 before they eloped in 2012. This appeared to be just the beginning of her issues with Todd, who wasn't pleased about the elopement and didn't seem to take to Will. Fans watched the tension play out on "Chrisley Knows Best," which Lindsie appeared on until 2017. That year she revealed (via Distractify), "I kind of felt like an outcast."
Things took a turn for the worse when Lindsie's brother, Kyle, accused her of turning in Todd and his wife, Julie, to authorities over alleged tax evasion. Lindsie denied this but then filed her own charges against Todd, accusing him and her brother, Chase, of blackmailing her over a sex tape. Todd fired back, accusing Lindsie of having "extramarital relationships." Her attorney responded (via People) with "Certain members of her family will not let her live in peace." With all this family drama being so public, it shouldn't come as a shock that Todd would comment on Lindsie's divorce.
Todd doesn't wish divorce on any family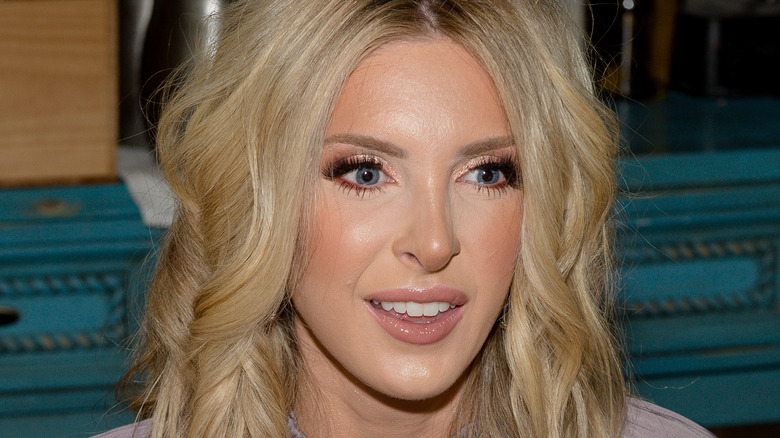 Marcus Ingram/Getty Images
It seems "Chrisley Knows Best" star Todd Chrisley is offering his support to his estranged daughter, Lindsie Chrisley, after she announced her divorce. Todd took to Instagram to seemingly move past their drama, writing, "I'm here. I love you. Whatever is going on in your life right now, I see it, and I'm working all things out for good, for you, my child. There is nothing you can do or have done that will make me ever love you less." He also addressed the post to "you know who you are."
Todd was more direct with his response to Lindsie's divorce on his "Chrisley Confessions" podcast, saying (via People), " I want to be very clear that it is a very sad day," adding, "I do not wish a divorce on any family, certainly not after going through one and watching what it did to Lindsie and Kyle." He even gave a nod to Will, calling him "a good provider to my daughter and to my grandson."
It's unclear if Lindsie responded to her father privately since, in 2019, she revealed she wanted to stop publicly discussing her family's drama. She explained on her podcast (via People), "I think that we all need to move on with our lives in separate directions." She also appears to be moving on following her divorce, writing on Instagram, "I am focusing on the new beginnings ahead & a fresh space with the move this week."