How Did Dolly Parton Spend The Money She Made Off Of 'I Will Always Love You'?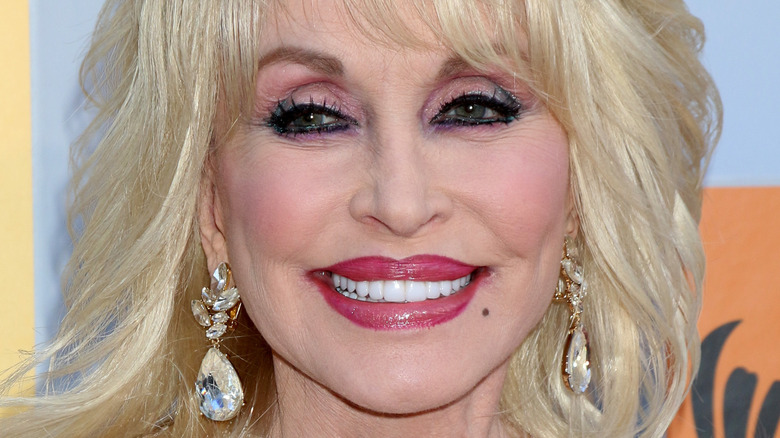 Shutterstock
Whitney Houston made the song "I Will Always Love You" incredibly famous, but we should be thanking Dolly Parton for the catchy tune. Whether you first heard Houston belt the ballad in "The Bodyguard," or if you heard it on the radio, one thing is for sure — you remember Houston's incredible vocal range, which is enough to send chills down your spine.
Believe it or not, Kevin Costner is the man we can thank for Houston signing the now-iconic song because he insisted she record it for the movie "The Bodyguard," he told CMT in 2008. At first, Houston and Clive Davis were not too sweet on the idea, but Costner did a little convincing. "I said, 'This is a very important song in this movie.' I didn't care if it was ever on the radio. I didn't care," Costner revealed. "I said, 'We're also going to do this a cappella at the beginning. I need it to be a cappella because it shows a measure of how much she digs this guy — that she sings without music.'"
As it turns out, Costner knew what he was doing, and the track soon became a Grammy-winner and one of the most well-known songs ever recorded. As for Parton? She was thankful that Costner pushed Houston to sing it. The actor says that since then, Parton has given him a "big, fat thank you." (We also thank you, Mr. Costner.) Of course, Parton's gratitude is probably tied, in part, to the big, fat royalty checks she has received in the aftermath of the song's success.
Here's how Dolly Parton really spent her royalty check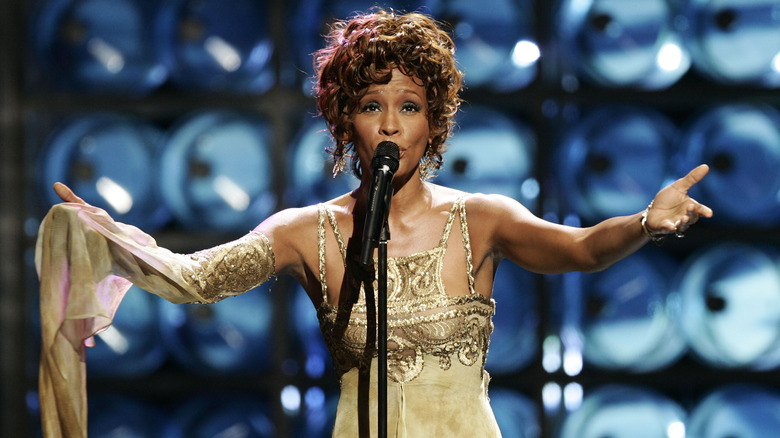 Pascal Le Segretain/Getty Images
Dolly Parton made a lot of money off the track "I Will Always Love You," and it comes as no surprise. According to the New York Post, the singer has raked in more than $10 million in royalties from the smash, and the checks keep on coming. During an episode of "Watch What Happens Live" with Andy Cohen (per Yahoo! Entertainment), the country singer opened up about how she spent her money from the song, and we are not going to lie — it makes us love her even more.
"I bought my big office complex down in Nashville, so I thought, 'Well, this is a wonderful place to be,'" she told Cohen. "I bought a property down in what was the Black area of town, and it was mostly just Black families and people that lived around there," she added. "And it was off the beaten path from 16th Avenue, and I thought, 'Well I am going to buy this place, the whole strip mall.' And thought, 'This is the perfect place for me to be,' considering it was Whitney."
In addition, Parton also shared that she thought it was great that she would get to be down there with "her people, who are my people as well. And so, I just love the fact that I spent that money on a complex. And I think, 'This is the house that Whitney built.'" We could not love this story more. What an inspiration!
What does 'I Will Always Love You' really mean?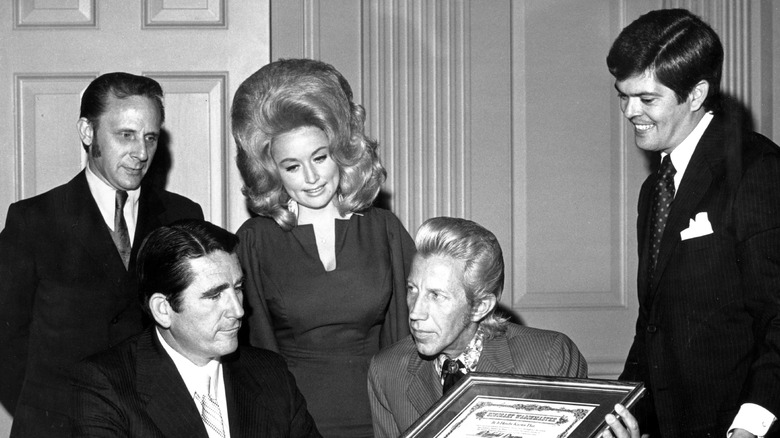 Michael Ochs Archives/Getty Images
There's a significant meaning behind "I Will Always Love You," but it's not exactly what you would think. Dolly Parton told CMT that she wrote the song about a breakup (a professional one) and not a romantic one when she was on Porter Wagoner's syndicated show. "I was trying to get away on my own because I had promised to stay with Porter's show for five years. I had been there for seven," she revealed. "And we fought a lot. We were very much alike. We were both stubborn. We both believed that we knew what was best for us," Parton shared, saying Wagoner did not listen to her reasoning.
Parton thought that Wagoner would be too stubborn to listen to her words about leaving, so instead, she did what she does best — she wrote a song about it. "It's saying, 'Just because I'm going don't mean I won't love you. I appreciate you and I hope you do great and I appreciate everything you've done, but I'm out of here,'" she explained of the song.
Parton took it into Wagoner to listen shortly after she wrote it, and it had the same effect on him that it has on many — it brought him totears. "So I did sing it. And he was crying. He said, 'That's the prettiest song I ever heard,'" Parton explained. "'And you can go, providing I get to produce that record.' And he did, and the rest is history."