How Simone Biles' Boyfriend Really Feels About Her Olympics Bronze Medal Win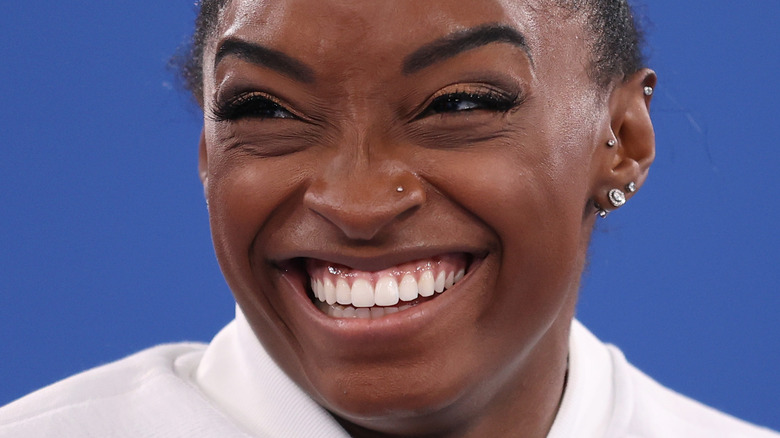 Laurence Griffiths/Getty Images
Jonathan Owens couldn't contain his pride for Simone Biles
Understandably, Jonathan Owens was clearly thrilled for his girlfriend. Per People, the Houston Texans football player took to Instagram Stories shortly after seeing Simone Biles on the balance beam to share a stunning photo of the gymnast in her leotard with a huge smile on her face. "Words can't explain how proud I am of you right now!!" he captioned the image, adding a red heart and a clapping hands emoji before tagging his girlfriend.
Owens then shared a post from Bleacher Report that detailed her many accomplishments, including seven Olympic medals and 25 World Championship medals. He then shared a third upload, another gorgeous photo of Biles taken at the Tokyo Olympics on August 3 as she smiled from ear to ear.
The two haven't been afraid to show off their love on social media, and Owens has also been nothing but supportive of Biles amid her openness about her mental health. He took to Instagram on July 29 to share several photos of Biles and promised to stand by her side, writing, "Your strength and courage is unmatched and you inspire me more and more everyday." He continued in the caption, "You always gone be my champ baby and don't you ever forget that, I love you so much and I can't wait till you come home and I get to see that beautiful smile again."
Couple goals!