The Breaking Bad Star You Didn't Remember Was In Criminal Minds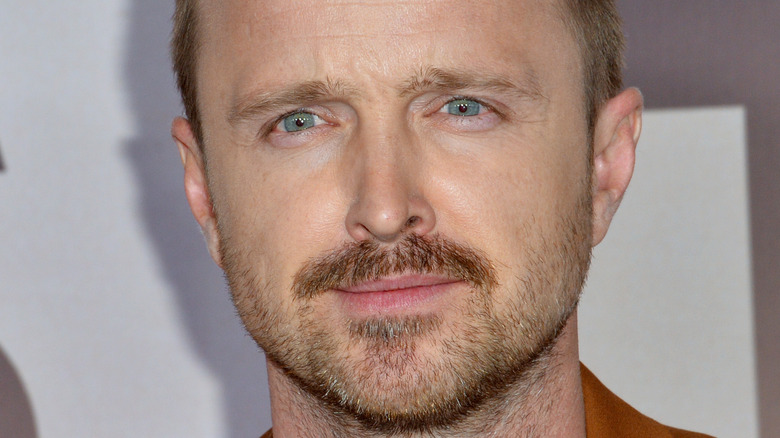 Shutterstock
If you're a fan of "Criminal Minds," then it's more than likely you're familiar with the all-star cast of the Emmy-nominated series, which first premiered on CBS in September 2005. The iconic police procedural drama starred Matthew Gray Gubler, A.J. Cook, Shemar Moore, Kirsten Vangsness, Joe Mantegna, and many more as an elite group of profilers from the F.B.I. Behavioral Analysis Unit "who spend their days getting into the minds of psychopathic criminals" (via Netflix).
"Criminal Minds" aired on television for an entirety of 15 seasons for nearly a decade-and-a-half, having premiered its final episode in February 2020. Though Deadline reported Paramount+ was getting the cast back together for a Season 16 revival, "Criminal Minds" alum Paget Brewster gave an update on the speculated reboot in July 2021. Replying to a fan on Twitter who asked if there was "any news" on the "Criminal Minds" revival, Brewster seemed reluctant to promise her reprisal of FBI Supervisory Special Agent Emily Prentiss. "No, and sadly, we think it's dead," the actor responded. "I'll let you know if there is any progress but it seems unlikely. Which is a bummer." 
Whether or not a new season comes to fruition, there's no doubt the series has cemented its status as one of the most legendary shows in the crime-drama category of TV. One actor in particular, however, may have slipped your memory. Keep scrolling to find out the "Breaking Bad" star you didn't remember was in "Criminal Minds."
Aaron Paul's Criminal Minds stint came shortly before Breaking Bad
"Criminal Minds" was the place to find a bunch of now-Hollywood veterans, like Jennifer Love Hewitt, Jane Lynch, Mandy Patinkin, and more. When it comes to the cast of "Breaking Bad," you'll probably gasp in amazement when we remind you Aaron Paul once made a guest appearance on the crime series. Paul — known for portraying Jesse Pinkman in the Emmy, SAG, and Golden Globe-winning show — acted on "Criminal Minds" during Season 1 in November 2005, per IMDb.
Paul played a role much different than the small-time methamphetamine user and dealer, though. On the CBS program, he sported a long brown, rockstar-style hairdo and wore dramatic black eyeliner. In the episode titled "The Popular Kids," the FBI's Special Agents meet Paul's character — 20-something-year-old Michael Zizzo, who is involved in a Satanic cult — after a popular high school student named Adam is found dead, per ScreenRant. The authorities initially suspect the self-proclaimed cult called Lords of Destruction is responsible for Adam's death, especially after the local sheriff's teenage son, Corey Bridges, accuses Michael specifically of the murder.
Paul's character may have hung out with much younger high school kids and even got them high while listening to heavy metal music, but the FBI suspects it wasn't Michael who was behind Adam's murder. Low and behold, Corey, a misfit at school, ended up being the one who killed Adam because he was jealous and wanted his girlfriend.
Aaron Paul has since become an Emmy-winning actor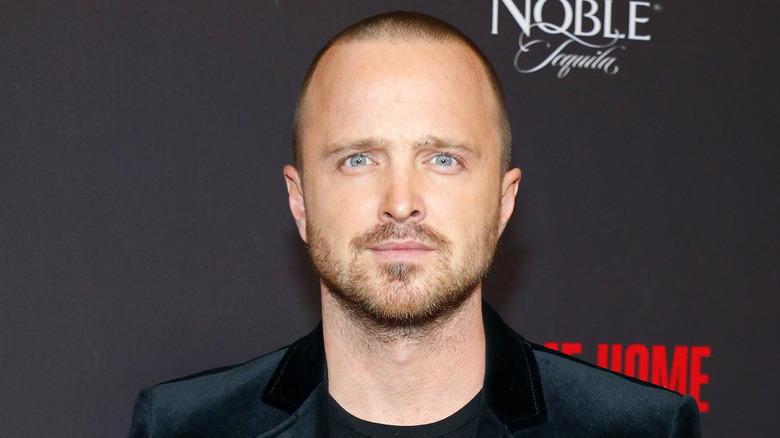 Shutterstock
It didn't take long for Aaron Paul to rise to fame with his decorated role of Jesse Pinkman in "Breaking Bad" following his portrayal of Michael Zizzo in "Criminal Minds." A little more than two years after he appeared on the CBS series, he broke out in showbiz with the neo-Western crime drama, which premiered on AMC in January 2008. "Breaking Bad" aired for five seasons until September 2013, earning the actor dozens of acclaimed accolades and nominations from several notable awards shows including the Emmys, per IMDb.
During the early days of his career, the Idaho native worked his way to the top by landing gigs in other hit sitcoms like "Criminal Minds." After making his acting debut in 1998's "Even the Losers," Paul played small roles in "Beverly Hills, 90210," "Melrose Place," "Suddenly Susan," "CSI: Miami," and "Ghost Whisperer." His IMDb page also lists his most recent credits, including "The Coldest Case" in 2021, "Westworld" and "Adam" in 2020, as well as his recurring roles in "BoJack Horseman" and "Truth Be Told."
Aside from his showbiz career, Paul has experienced a lot of success and happiness in his personal life. In May 2013, the actor tied the knot with his wife, Lauren Parsekian, in a "beautiful" and "emotional" ceremony in Malibu, his spouse told People. Together, the two are the proud parents of their daughter, Story Annabelle Paul, having welcomed their only child in February 2018.