The Truth About Kelly Clarkson's Life After Her Divorce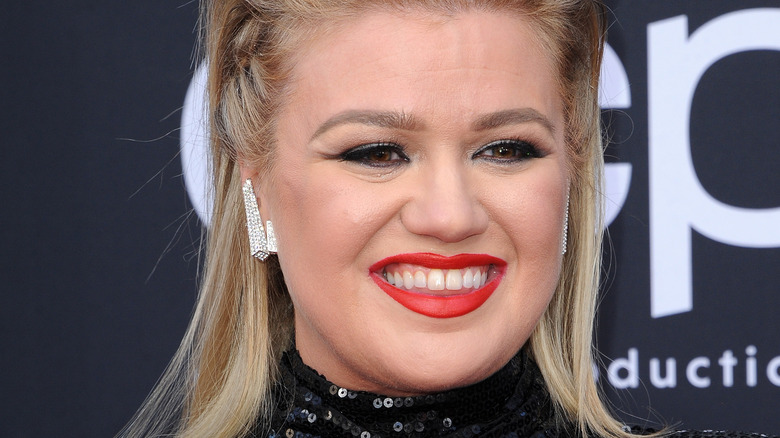 Shutterstock
It's been a tough year for Kelly Clarkson. The superstar singer and coach of "The Voice" has been going through a messy divorce with Brandon Blackstock. But she's also been fighting her ex Brandon and his father Narvel Blackstock in court, claiming that their management company Starstruck Management Group defrauded her out of millions of dollars. Clarkson is beloved by millions of fans; many wonder how the singer is holding up after the divorce battles.
In July, Clarkson asked a judge to declare her legally single while she and her ex work out custody and support details. In court documents obtained by People, Clarkson said that she and Brandon "both deserve the opportunity to build a new life." People reported that a Los Angeles County judge recently ordered Clarkson to pay Brandon almost $200,000 a month in spousal and child support. A source told the outlet that Blackstock had originally requested $436,000 a month.
So what's the truth about Clarkson's life after her divorce? How is the star of "The Kelly Clarkson Show" really doing? Keep reading to find out!
Kelly Clarkson's is doing great despite divorce drama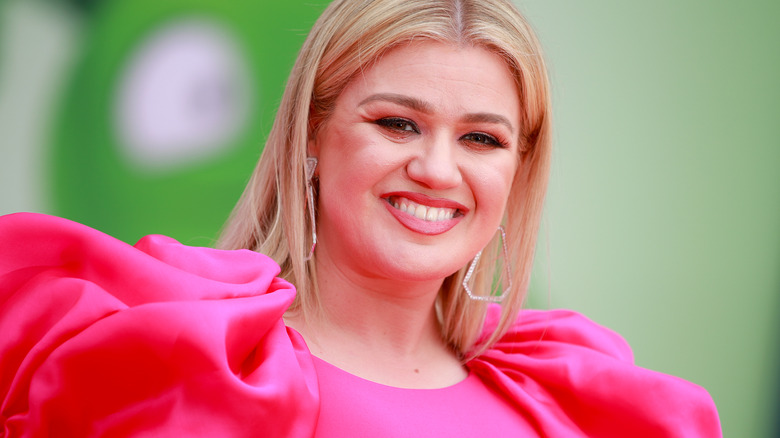 Rich Fury/Getty Images
Kelly Clarkson is reportedly doing great after her divorce from Brandon Blackstock and is focusing on being a mom. A source told People on August 4, "Kelly is more than fine. She is doing great and facing forward. She's enjoying the fact that she has the kids for the vast majority of the time and is enjoying time spent with them." 
The superstar singer has prioritized her daughter River Rose, and Remington Alexander. Another source told People, "When she doesn't work, she is all about being a mom. She loves being with her kids." The insider told People that Clarkson took her kids to Disney World and "wants to spend as much time with them as possible."
One of the many reasons fans adore Clarkson is because she is a fierce mom. In a 2020 interview with The Los Angeles Times, the singer revealed why she'd never air all the dirty laundry about her divorce from Blackstock in public. "I am a very open person," Clarkson said, "but I'm not going to be able to be truly open about this in certain aspects because there's kids involved." Respect. Keep reading to learn how Clarkson stays strong during her divorce.
Kelly Clarkson finds strength from family and friends
Kelly Clarkson is staying strong with the support of her friends and family. Clarkson gets a great deal of comfort from Reba McEntire, who was Brandon Blackstock's stepmom. Reba was married to his dad, Narvel Blackstock, divorcing him in 2015. A source told OK Magazine, "As Brandon's former stepmom, Reba has a rare insight into the situation."
Another friend Clarkson has been leaning on during her divorce is Blake Shelton. The two coaches of "The Voice" have been close for years. A source told US Weekly, "Blake and Kelly often joke they are siblings." Shelton is represented by Brandon and Narvel's management company, Starstruck Management Group, so he understands Clarkson's situation. Garth Brooks has also been a source of support and friendship for Clarkson during her divorce drama. Clarkson told Brooks that his song "The Dance" was a source of comfort during her divorce. When Brooks was honored by The Kennedy Center earlier this year, Clarkson sang "The Dance," moving Brooks to tears.
Clarkson has been following her mom's advice during her divorce as well. Per E! News, Clarkson shared some of her mom's advice on her talk show. "My mom has been telling me since I was a kid: You are who you surround yourself with. You want to make sure you're surrounded by people that also want to be the best versions of themselves and also want a good common goal for everyone, not just themselves, right?"