What Does Jennifer Aniston Eat When She's Stressed?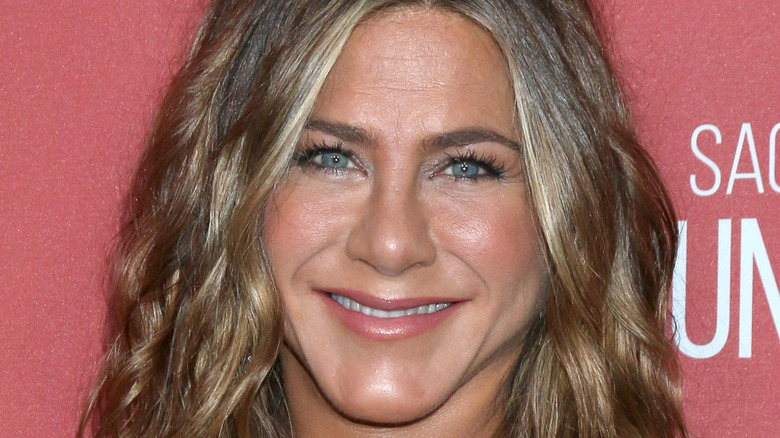 Shutterstock
There's so much to be envious about when it comes to celebrities. They are rich, good-looking, and (while we're on the topic) often have seriously fit physiques. Of course, celebrity physiques are often unattainable due to the vast number of resources they have to get in shape — whether it be doing yoga, pilates, or lifting weights at the gym with a private trainer. Discipline takes money and a strong will, which is not attainable for everyone.
One celebrity who has plenty of resources to stay fit and seems to be taking advantage of them is Jennifer Aniston. The "Friends" star is known for her incredible body and ability to appear ageless. She has long been an advocate for practicing mindfulness and doing yoga, per Brydie, but more importantly, Aniston has a killer diet, which includes lots of protein and veggies to keep her energy going throughout the day.
However, have you ever wondered what Aniston eats when she's stressed? Luckily, we've got the answer for you below.
When Jennifer Aniston is stressed, she has 'one chip'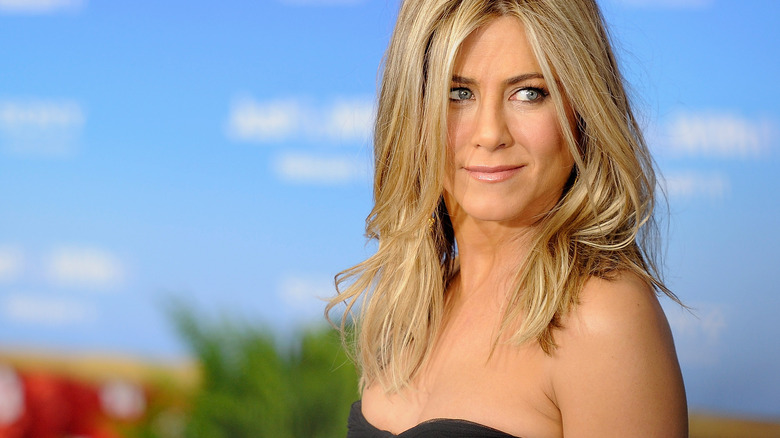 Jemal Countess/Getty Images
Jennifer Aniston has long been one of the most relatable celebrities of her generation, and like us, she's also a stress eater — but not a big one. In an interview for September's issue of In Style, Aniston opened up about her fitness regimine and her lack of cheat meals. Editor-in-chief Laura Brown then took the opportunity to ask "The Morning Show" actor about her go-to stress food. "A chip. Crunch, crunch, crunch," Aniston replied to Brown's question. Aniston's answer prompted a follow-up from Brown, who wanted to clarify the amount she eats by asking, "Just one chip?"
Aniston then confirmed that she does eat one individual snack. "I know, that's so annoying," she said. "Usually. I'm good at that. I can have one M&M, one chip," she added, which was not the answer Brown expected. "Can you feel my contempt ooze through the screen?" the interviewer joked.
Despite being strict with her junk food intake, Aniston is all about enjoying a good cocktail with friends. As she revealed to the magazine, her go-to drink is "a margarita — clean, no sugar — or a dirty martini," and she only has "two to three drinks, tops." "I don't do exotic. When someone asks, 'Would you like a cranberry-coconut-cucumber-spiced or hibiscus whatever?' No, I would not," she added. "[But] I have a cellar of all kinds of spirits."
With that much self-control, it's no wonder Aniston has held onto the fountain of youth!