The Truth About Olivia Rodrigo And Courtney Love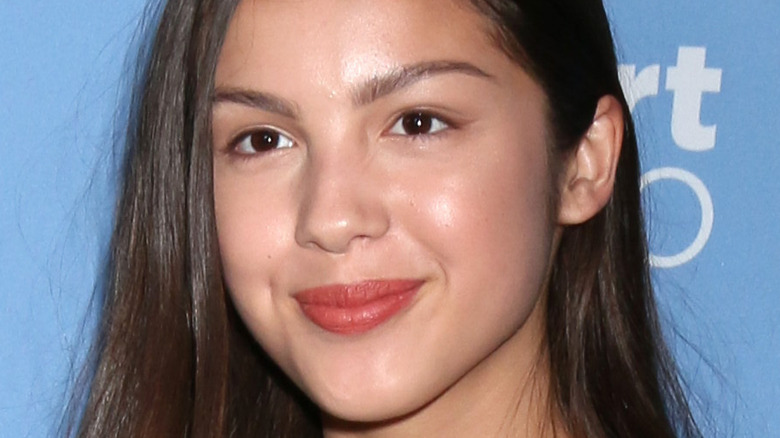 Shutterstock
They say imitation is the biggest form of flattery. However, in this case, Hole frontwoman Courtney Love wouldn't agree. As previously reported by The Guardian, teen sensation Olivia Rodrigo posed as a crying prom queen while holding a bouquet of flowers for the artwork for "Sour Prom." The images were reminiscent of Hole's artwork for their iconic 1994 "Live Through This" album and Love noticed. 
The "Doll Parts" hitmaker took to Instagram and shared the artwork, writing, "Spot the Difference! #twinning." While most assumed Love was honored, she, in fact, wasn't happy with Rodrigo's spin on the cover. "Stealing an original idea and not asking permission is rude. There's no way to be elegant about it. I'm not angry. It happens all the time to me. But this was bad form," she wrote on Facebook.
On Love's Instagram post, which has now been deleted, Rodrigo appeared honored that the legendary grunge singer acknowledged her. "love u and live through this sooooo much," she wrote in the comments. However, Love was quick to give her a salty reply, which Rodrigo never responded to. "@oliviarodrigo Olivia – you're welcome. My favorite florist is in Notting Hill, London! Dm me for deets! I look forward to reading your note," Love expressed, per Music News. With the huge following that she has, Rodrigo's fans were not happy with the way Love reacted and gave the rockstar a piece of their mind. Keep reading to find out more.
Olivia Rodrigo's fans responded to Courtney Love instead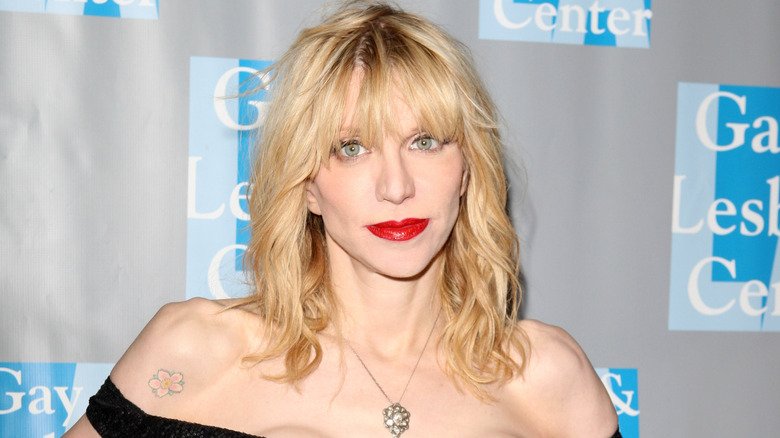 Shutterstock
Even though Olivia Rodrigo remained quiet after Courtney Love accused her of plagiarism, Rodrigo's fans responded to Love brutally via social media. "literally a 56 year old woman attacking an 18 year old girl are we surprised no because it's courtney love," one user tweeted. "Courtney Love is desperately seeking attention by latching onto Rodrigo, and look it worked," another person shared. "No one can copy Hole, because no one listens to Hole," remarked a third account.
While Love seemed adamant that Rodrigo was inspired by Hole's album artwork for "Live Through This," others believed she took inspiration from the 1976 film "Carrie." "OLIVIA WAS INSPIRED BY CARRIE AS SHE LITERALLY POSTED THIS ON HER STORY AND PLUS COURTNEY WAS ALSO INSPIRED BY CARRIE WHICH SHE LITERALLY ADMITTED IN AN INTERVIEW," one user claimed passionately in capital letters.
After staying tight-lipped for some time, Rodrigo has finally broken her silence about how she feels about the situation. So, what did she say?
Olivia Rodrigo's response was very mature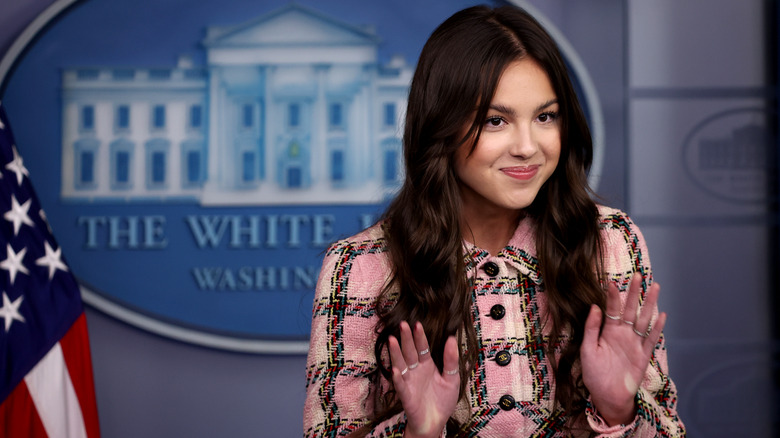 Chip Somodevilla/Getty Images
In an August 2021 interview with GQ, Olivia Rodrigo finally had her say about the Courtney Love drama that had made headlines and irritated fans online. "To be honest, I'm just flattered that Courtney Love knows that I exist," the "High School Musical: The Musical: The Series" actor explained. Not only was Rodrigo's response very mature, but it also comes as no surprise that she felt that way as she told the publication she grew up listening to her mom's favorite riot grrrl bands. Even though the "Good 4 U" hitmaker didn't say much else about Love, she did discuss how she deals with being criticized.
"Something that I learned very early on is the importance of separating person versus persona. When people who don't know me are criticizing me, they're criticizing my persona, not my person," Rodrigo said, adding, "But that's really difficult, though, too, because my persona is being as genuine and honest as I possibly can, so it's this weird dichotomy."