Inside Erika Jayne's Relationship With Garcelle Beauvais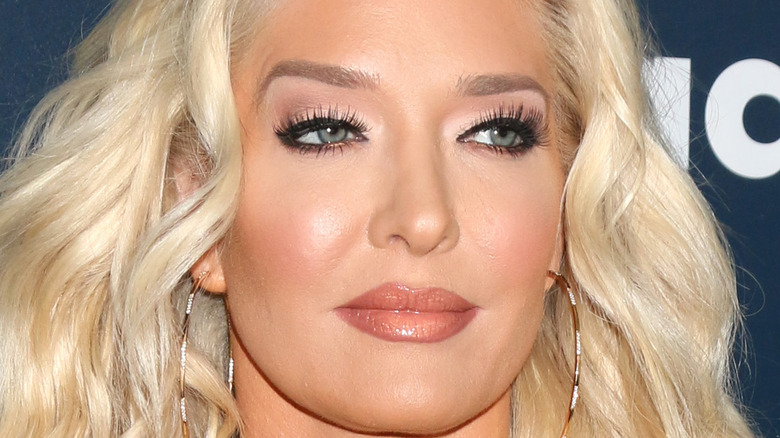 Shutterstock
Things got intense between Erika Jayne and Garcelle Beauvais on the latest episode of the "Real Housewives of Beverly Hills." The Bravo reality series, which is currently in its 11th season, has had no shortage of drama over the years. But producers have really upped the ante on the tumultuous saga of Erika, who is currently battling several lawsuits involving the business dealings of her estranged husband, Tom Girardi, whom she is divorcing.
In the trailer for this season's "RHOBH," which was released in April, Erika was repeatedly questioned by castmates about why she filed for divorce from Tom in November 2020, and whether she knew about him allegedly embezzling money from survivors of the 2018 Lion Air 610 plane crash. While viewers will have to see how Erika's narrative plays out on the reality series, it's not a stretch to say that her relationship with her soon-to-be ex-husband is a sore point for her. She also revealed why she lashed out at Garcelle on the 11th episode of the latest season of "RHOBH," which aired on August 4. Find out the truth about Erika and Garcelle's relationship below.
Erika Jayne did not appreciate Garcelle Beauvais sharing her private confessions with others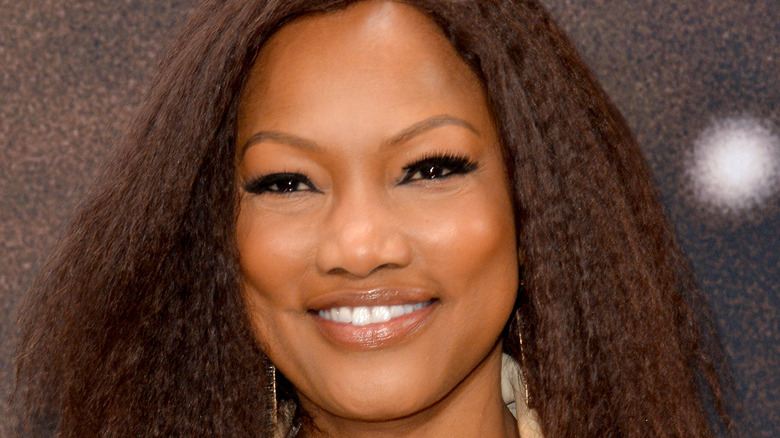 Shutterstock
As the 11th season of "Real Housewives of Beverly Hills" continues to air, viewers can't help but notice that Erika Jayne's ongoing divorce and legal drama with Tom Girardi is having an impact on her relationships on the show. On the latest episode, Garcelle Beauvais incurred the wrath of Erika when she shared matters of their private conversation to other Housewives. Earlier in the episode, Erika revealed to Garcelle that Tom calls her daily even though she "cannot talk to him" because of their legal proceedings, per People.
Later, at Kyle Richards' home, Garcelle divulged that Tom was calling Erika daily — a revelation Erika did not expect her to tell the other Housewives. "Erika shared — if you don't mind me sharing — that Tom calls her," Garcelle said, leading Erika to interject, "Well, I do mind you saying that because I feel like you're betraying my friendship right now. But please, have your moment." As Garcelle replied she "didn't want to do it like that," Erika yelled out, "So let me tell the f***ing story." Erika then told the group what she told Garcelle about Tom's calls, before once again directing her rage at Garcelle: "You got it out of me once, and now you want to do it again."
Garcelle pleaded her innocence, saying it was "not my intention" to share the conversation, but Erika told her to not "f***ing sugar coat it," breaking down in tears.
Garcelle Beauvais did not intend to hurt Erika Jayne with her actions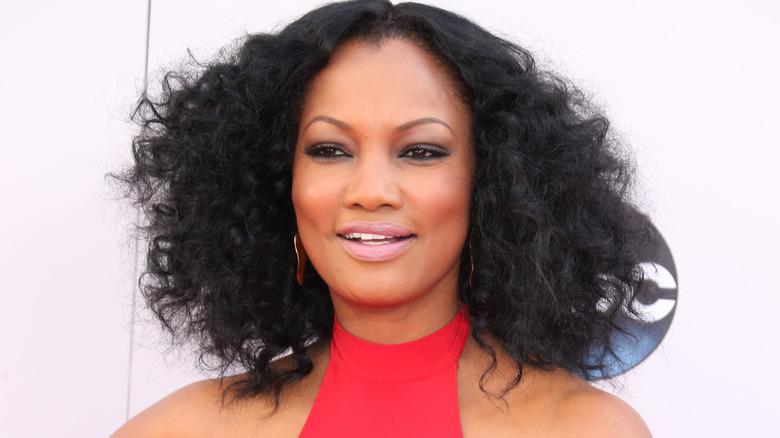 Shutterstock
After Erika Jayne clarified her story about Tom Girardi still being in contact with her, she ran to the bathroom to compose herself. Meanwhile Crystal Kung Minkoff stepped in and said that Erika had mentioned to her before that she didn't want to talk about the drama surrounding her personal life anymore, but that Garcelle didn't hear it while they were in the car (via People).
"I would never want to hurt her. She's already going through a lot, I would never want to do that. But I never got told not to," Garcelle said with tears in her eyes, to which Crystal responded, "If you were there with me, I know you would have been like me and not said anything."
Garcelle elaborated on the drama in an interview with "Today," where she praised Erika's openness on the show. "What surprised me most this season was two things: that Erika was so open to talk," she said. "And the other thing is how quickly the other girls rallied around her." Clearly, Garcelle seems to have gotten over the drama, but viewers will have to wait and see if Erika has forgiven her in future episodes of "RHOBH."