Who Is Andrew Cuomo's Top Aide Melissa DeRosa?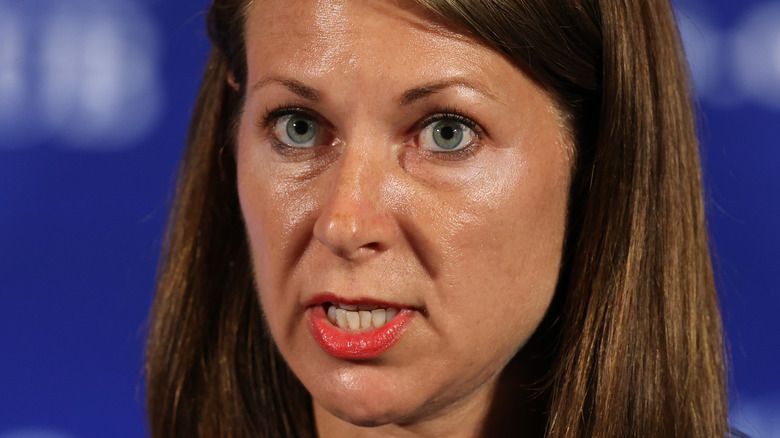 Chip Somodevilla/Getty Images
The following article includes mention of sexual harassment and misconduct.
As the days dwindle down to what is beginning to look like New York Governor Andrew Cuomo's inevitable impeachment, some of those close to him within the governor's office are starting to jump ship. As The New York Times reported on August 8, Cuomo's longtime aide Melissa DeRosa tendered her resignation shortly following the release of the attorney general's office investigation results, which concluded that Cuomo had sexually harassed at least 11 women throughout his three gubernatorial terms. "It has been the greatest honor of my life to serve the people of New York for the past 10 years," DeRosa's resignation stated. "New Yorkers' resilience, strength, and optimism through the most difficult times has inspired me every day. I am forever grateful for the opportunity to have worked with such talented and committed colleagues on behalf of our state." As CNN noted, DeRosa made no mention of Cuomo in her resignation.
While DeRosa's resignation didn't make reference to the allegations against Cuomo or his other, concurrent scandal — in which Cuomo purportedly covered up coronavirus-related nursing home deaths in order to maintain his popularity among New Yorkers during the initial waves of the pandemic — it seems that she had been instrumental in helping the governor put both the misconduct claims and the COVID-19 death toll to bed. So what's the story behind Melissa DeRosa? Keep on scrolling to find out.
Melissa DeRosa reportedly helped Cuomo with a cover up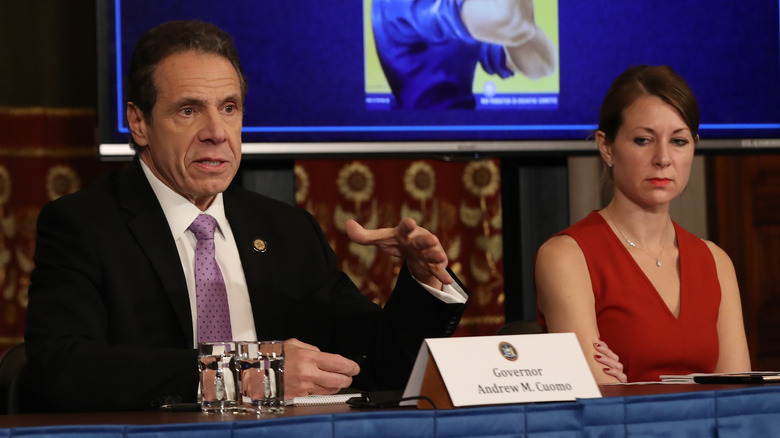 Bennett Raglin/Getty Images
Per The New York Times, Governor Andrew Cuomo's now-former aide Melissa DeRosa resigned from her post after Attorney General Letitia James published a report which not only concluded that the allegations of sexual misconduct and bullying against Cuomo by nearly a dozen women had been sufficiently corroborated, but that DeRosa herself had attempted to help him orchestrate a cover-up. Not only that, but it also stated that DeRosa had also planned retaliation against Lindsey Boylan, the first former staffer to come forward in March. 
DeRosa, who is now 38 years old, had begun her tenure as Cuomo's employee in 2013 as a communications director, was then promoted to the position of secretary to the governor in 2017, which made her not only the first woman to serve in that post, but one of the youngest. Prior to her appointment as Cuomo's aide, she worked as chief of staff for former district attorney Eric Schneiderman, who took leave in 2018 after at least four women accused him of physically abusing them, per NYT.
As the newspaper revealed in their report, DeRosa purportedly played a "role in fostering a toxic workplace," which came to a head following Boylan's allegations. The results issued by the state attorney general also surmised that DeRosa had helmed a campaign dedicated to usurping Boylan's claims, which included helping to "draft, review and circulate a disparaging letter that was never published" about her.
Melissa DeRosa's resignation comes at a crucial time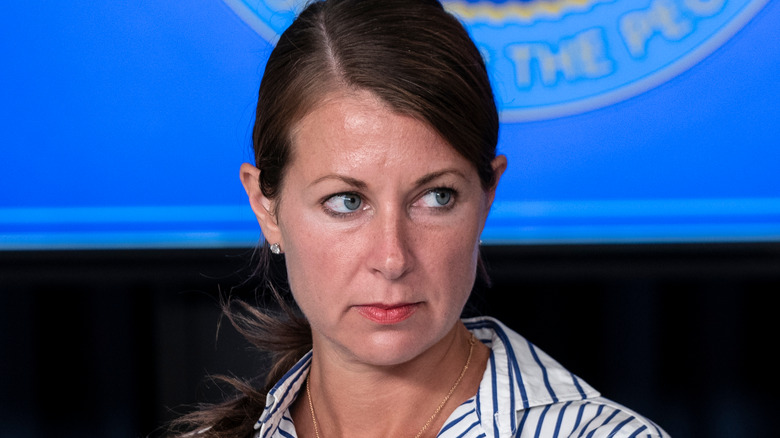 Shutterstock
Although the plans to destroy Lindsey Boylan's character never came to fruition, The New York Times noted that it came close to it. Aside from the letter, Melissa DeRosa allegedly "instructed a former staffer to call a female [Governor Andrew] Cuomo staff member who had voiced support for Ms. Boylan on Twitter, mine her for information and record the phone conversation," according to the attorney general office's findings. It seems, however, that DeRosa changed her tune after other allegations against Cuomo surfaced from Charlotte Bennett, another ex-employee, which prompted DeRosa to confront Cuomo. Citing the report, DeRosa confronted Cuomo during a car ride, telling the governor, "I can't believe that this happened. I can't believe you put yourself in a situation where you would be having any version of this conversation." She then supposedly exited the car.
While DeRosa didn't reference Cuomo in her statement of resignation, she called her final two years under his employ "emotionally and mentally trying." In addition to the report, an anonymous insider disclosed to the newspaper that she jumped ship after concluding that Cuomo's impeachment was squarely imminent after the attorney general's office released their report and that she was done with doing damage control.

If you or someone you know has been the victim of sexual assault, you can call the National Sexual Assault Hotline at 1-800-656-HOPE (4673) or visit RAINN.org for additional resources.