What Shailene Woodley Has Revealed About Her Sexuality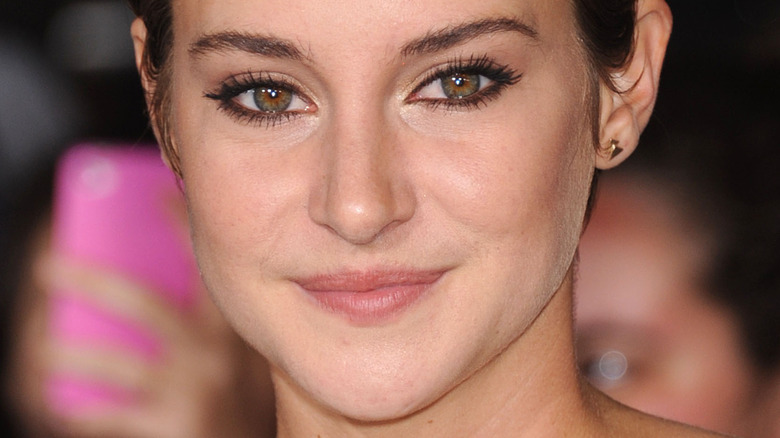 Shutterstock
Shailene Woodley landed herself quite the catch in Green Bay Packers quarterback Aaron Rodgers. Initially, the couple's relationship came as a shock to many, especially because of how things transpired. While there had been clues and rumors that Woodley and Rodgers were an item, the two kept things very hush-hush and out of the public eye. Of course, this was also during the COVID-19 pandemic, when people weren't exactly going out and about and we think that made it a little easier on the famous duo to keep things under wraps. 
Rodgers announced his engagement via video as he was accepting the award for NFL MVP in February. "It's an honor to win this award for the third time. 2020 was definitely a crazy year filled with lots of change and growth, some amazing memorable moments," he said, per Entertainment Tonight. "180 straight days of having my nose hair scraped, playing for very little fans or no stands the entire season. I got engaged."
The pro-baller shared that he played some of the best football that season as he thanked all of the amazing people in his life, including his team and his fiance. At the time, he did not specifically mention Woodley, but it wasn't too long after that they confirmed the news to the world. On an episode of "The Tonight Show with Jimmy Fallon," Woodley admitted that she and the Packers hunk were, in fact, engaged. How sneaky of them!
Shailene Woodley has overcome trauma to become sex-positive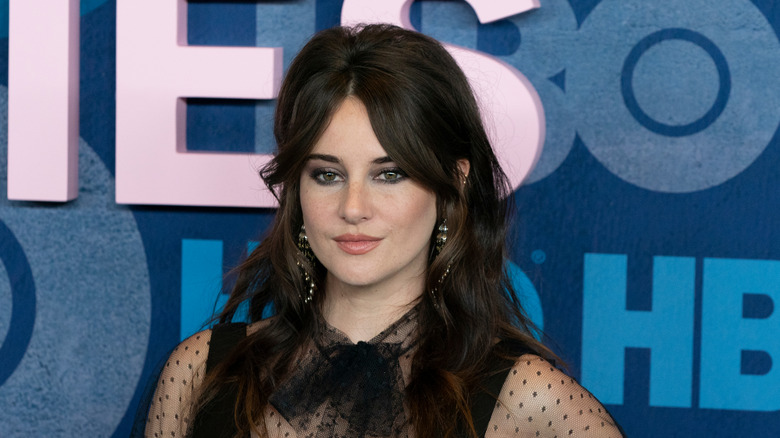 Shutterstock
Shailene Woodley may have found her perfect match in Green Bay Packers star Aaron Rodgers, but that doesn't mean that she only has eyes for men. In an interview with The Hollywood Reporter in 2014, the Hollywood starlet admitted a few things about her sexuality. "I fall in love with human beings based on who they are, not based on what they do or what sex they are," Woodley told the outlet. She didn't go into any further details, but she did share a little more about her sexuality and relationships with Bustle in 2020.
"I have had very traumatic sexual experiences. I translate[d] my personal trauma into what she [her "Big Little Lies" character] was experiencing in the best way that I knew," she told the outlet. "There have been times in my personal life where [I] want to experience something with someone, but you're so afraid because of whatever it is [so] you stop yourself."
However, Woodley also noted that she had someone, in particular, help her along her sexual journey. "I had a lover that taught me a lot about my own body and my own emotional connection to sex," she dished. "That's when I feel like I healed my relationship with sexuality — when this beautiful man came into my life and helped me walk through that journey. I love sex. I think it is one of the most underrated, underappreciated, and undervalued experiences that we have."
Shailene Woodley is Aaron Rodgers' biggest fan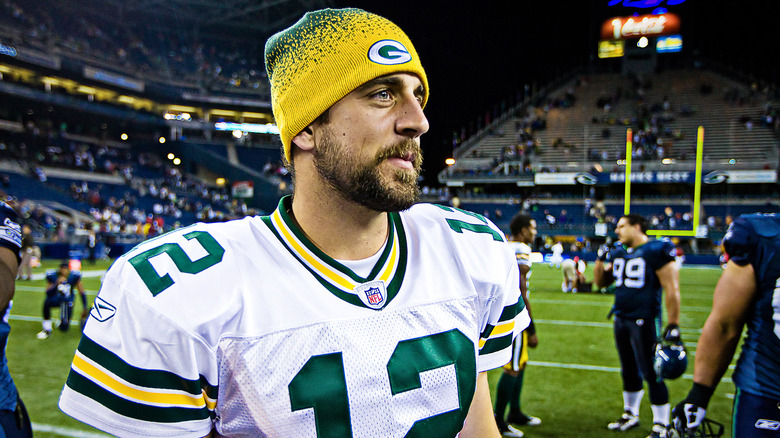 Shutterstock
In an interview with The Hollywood Reporter, Shailene Woodley admitted that she and Aaron Rodgers only announced their engagement because they didn't want someone else to leak it to the media. "And we didn't do it for months and months after we had become engaged, but the reaction to it was really a lot, and so we were like, 'Let's just politely decline [to talk about the relationship] for a little while and live in our little bubble.'" We can't blame them for wanting a little bit of privacy.
Even after the news of their engagement broke, the two had kept things on the down-low and have only sparingly shared glimpses of their relationship. One of those moments came when they were watching Rodger's "Jeopardy!" hosting gig. He posted a clip on his Instagram page as he and Woodley snuggled up on the couch as they answered 10 questions from fans.
Woodley also shared a video on her Instagram story regarding Rodger's hosting gig (per People), gushing over his performance. "This guy right here is super sexy, super attractive ... just shaved his neck this morning. Has a little man bun growing," she said. The next stop we'll likely see Woodley is at a Packers game in Green Bay. Hopefully, she'll pack for the cold weather! Clearly, she's also had some formative experiences leading to everlasting love.