Who Inherited Hugh Hefner's Fortune After His Death?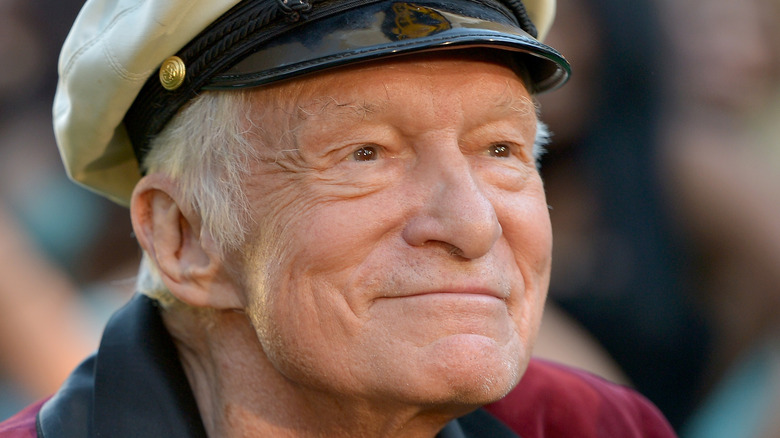 Charley Gallay/Getty Images
Hugh Hefner has gone down in history as the ultimate playboy, and not just because, as he told Esquire in 2002, that he'd slept with thousands of women, nor simply because he was the founder of Playboy Magazine and a leader in the adult entertainment industry. Rather, Hefner, in his expensive silk robe and sailor hat, was synonymous with the Playboy brand. The iconic rabbit-head icon is recognized globally, as are the brand's iconic "bunnies," and by the time he died in 2017 at the age of 91, he'd befriended a host of celebrities that included Mick Jagger, Pamela Anderson, and Tony Robbins, to name a few.
With fame, came fortune. At the peak of Playboy Magazine's success in the 1970s, The Telegraph reports that Hefner's net worth exceeded $200 million. The Playboy Mansion was sold for $100 million in 2016, according to the Los Angeles Times. Even after his death, Hugh Hefner made the Forbes list of highest-paid dead celebrities of 2018 for having earned $15 million in the year after his death.
With this lavish lifestyle, legacy, and fortune at stake, we wondered who inherited Hugh Hefner's fortune after his death? Read on to find out — the facts may surprise you.
Hugh Hefner's kids inherited the bulk of his estate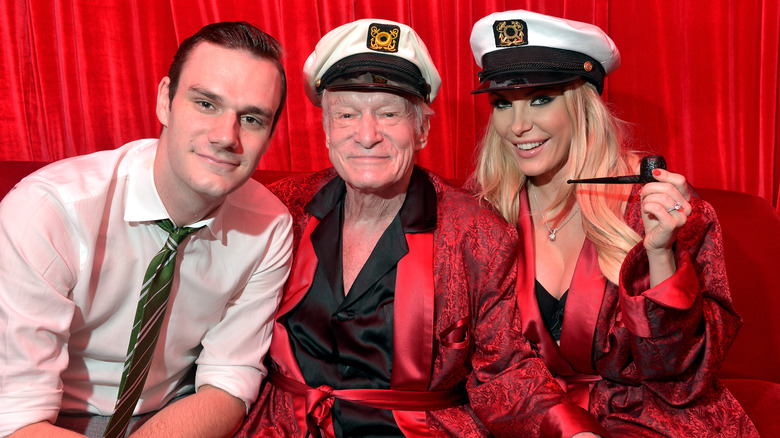 Charley Gallay/Getty Images
Hugh Hefner's will was never made public. However, it is widely accepted that he'd left the bulk of his estate to at least four beneficiaries: his daughter Christie Hefner and his sons David, Marston, and Cooper. US Weekly reported that part of his fortune had also been left to "the University of Southern California film school and a variety of charities," according to an unnamed source.
In documents obtained by Entertainment Tonight, his will also included his widow, Crystal Harris, as a beneficiary. However, US Weekly reported that Harris had signed an "ironclad" prenuptial agreement before her wedding to Hefner, leading many to speculate that she may not have received any money from Hefner's estate. She did, however, receive a four-bedroom, modern home in Hollywood Hills West, which she sold for $5 million, according to the Los Angeles Times. She also became the vice president of the Hugh M. Hefner Foundation.
Despite the extravagant lifestyle that Hefner was famous for, he added a clause to his will stating that any beneficiaries would lose their access to his inheritance if they are found to use or consume "any illegal substance" or become clinically dependent on alcohol. Furthermore, trustees can subject any beneficiaries to request drug testing, if suspicion warrants it, in an effort to prevent Hefner's loved ones from blowing through his inheritance.
Turns out, Hugh Hefner may not have had much of a fortune to inherit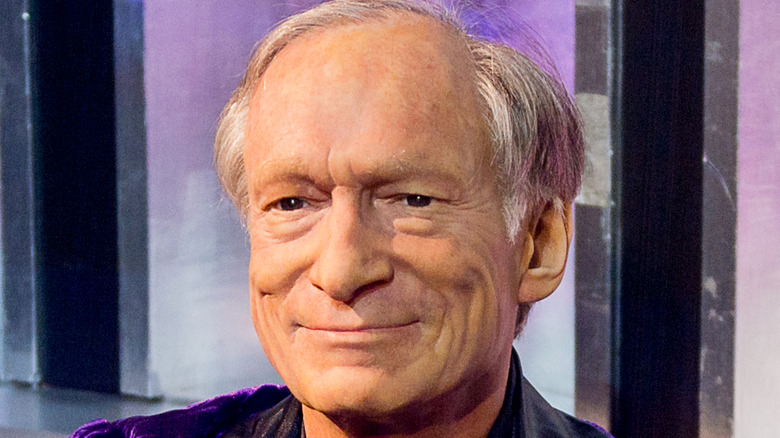 Shutterstock
As it turns out, however, there may not have been all that much money available to blow through. At the time of his death, most estimates placed Hugh Hefner's worth at the time of his death at around $50 million, according to Celebrity Net Worth. This was largely based on figures released by TMZ from documents released during his divorce in 2009. The documents revealed that his total monthly income came to $290,580, along with additional assets (not including Playboy stock) of around $43 million.
Yet, according to Fortune, the true figure is likely closer to $15 million — or possibly even less — upon closer analysis of his financial records and agreements. Despite Hefner's high monthly income and rent-free housing (since Playboy Enterprises paid Hefner's $1 million rent to the mansion's true owner Daren Metropoulos), he had few assets and real estate to his name. Furthermore, his shares in Playboy Enterprises weren't worth anything unless the company found a buyer or started trading publicly. And at $7.4 million he paid in expenses every year along with other lavish expenses (including an average donation of $250,000 per year to his foundation), he was likely living well beyond his means.
While a portion of $15 million is still more money than most of us will ever see in our lifetime, it's far less than one might expect from a tycoon like Hugh Hefner.