How Erika Jayne's RHOBH Co-Stars Reacted To Her Legal Troubles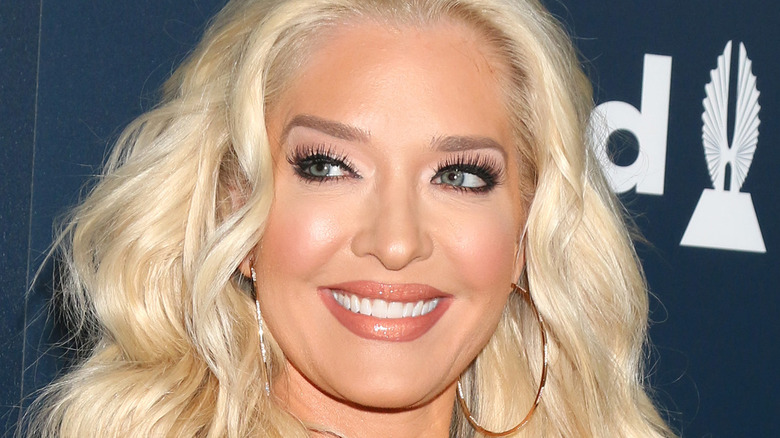 Shutterstock
Erika Jayne has had a whirlwind 10 months of drama surrounding her divorce from powerhouse lawyer Tom Girardi. The saga began on election day in November 2020 when Erika announced that she had filed for divorce from her husband of 21 years. "This is not a step taken lightly or easily. I have great love and respect for Tom and for our years and the lives we built together," Erika said in a statement. Things only got worse from there. The couple was slapped with multiple lawsuits, Girardi's assets were frozen and he was placed under a conservatorship due to his deteriorating mental state, and the "Pretty Mess" author revealed that her ex had cheated on her by sharing screenshots of text messages and claimed he was paying the bills of one of his mistresses.
The 49-year-old singer and 82-year-old lawyer are dealing with multiple lawsuits, the biggest one accusing the couple of embezzling millions of dollars from victims of a plane crash, which included orphans and widows, per People. Of course, much of this has also played out as "The Real Housewives of Beverly Hills" was filming. So, how did Erika's co-stars react when they heard about the accusations made about her and her estranged husband? Read on to find out.
Erika Jayne's RHOBH co-stars wonder how well they really know her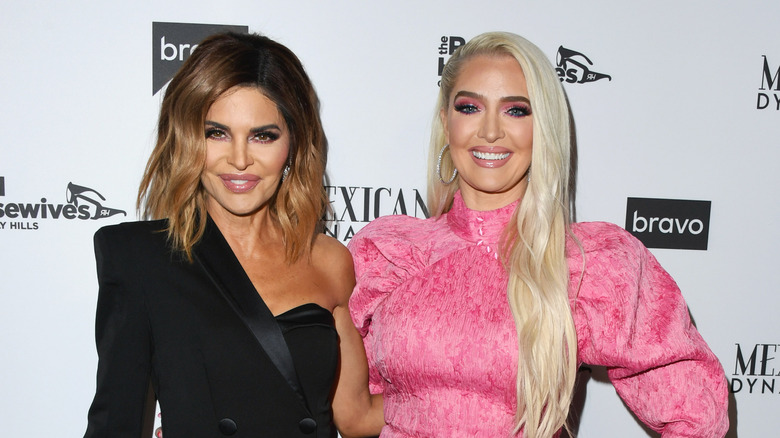 Jon Kopaloff/Getty Images
In the August 11 episode of "The Real Housewives of Beverly Hills," the women are on vacation at Kyle Richard's home at the La Quinta Resort and discuss the Los Angeles Times exposé that came out about their co-star Erika Jayne and her husband Tom Girardi. The article alleges that Tom "improperly funneled more than $20 million in loans to Jayne's entertainment company." The article also goes on to reveal that the money that was stolen was from the victims of a plane crash, namely orphans and widows, as well as cancer patients. It also states that Tom's firm was effectively broke and that their "operating account contained just $15,000." 
The women speculated that the article was the reason why Erika left La Quinta a day early and Sutton Stracke wondered if the group had "been slightly duped by the lies" while Dorit Kemsley pondered about how much they were being kept in the dark. "It's almost as if we don't know her at all," the "Beverly Beach" designer said in the episode (via People).
The RHOBH women have reservations about what Erika has shared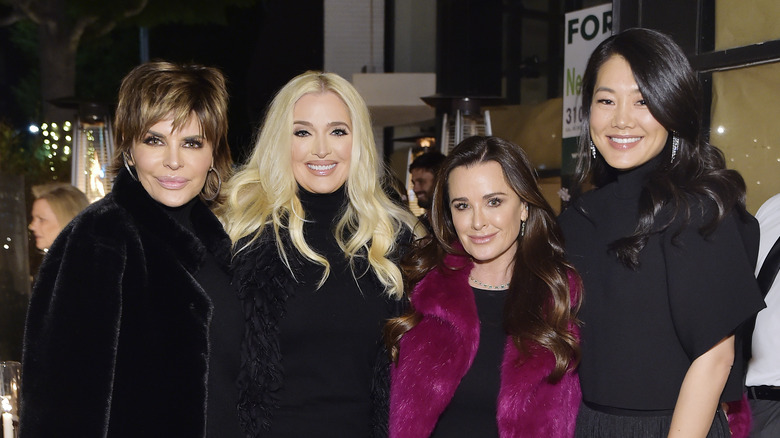 Stefanie Keenan/Getty Images
The cast of "The Real Housewives of Beverly Hills" gathered at Dorit Kemsley's house without Erika Jayne to debrief on all of the information that had been revealed about Erika and her estranged husband. Sutton Stracke was the last to arrive but immediately began discussing her feelings about the whole situation. "I left La Quinta thinking something's amiss. And I'm sorry I'm jumping into this, but I just got to get it out there," she said to the group (via People). "I think we are being placed in a bad position," Sutton continued. "I think that we have heard stories that, to me, don't add up. I left yesterday very concerned. And then I started thinking, and my alarms went off, and red flags started flying everywhere. I'm like, what have we gotten ourselves into?" 
Kyle Richards replied and asked Sutton if she was questioning Erika's complicity in the whole ordeal. "It basically sounds like you're saying, 'I don't believe you, Erika, and I think you're guilty.'" Sutton didn't deny it, instead replying, "I have questions. I am not sure how much I want to be around my friend during this time." The episode ended on a cliffhanger, so viewers will have to wait to see what the ladies decide to do about the situation.