What We Really Know About Lauren Holly's Exit From NCIS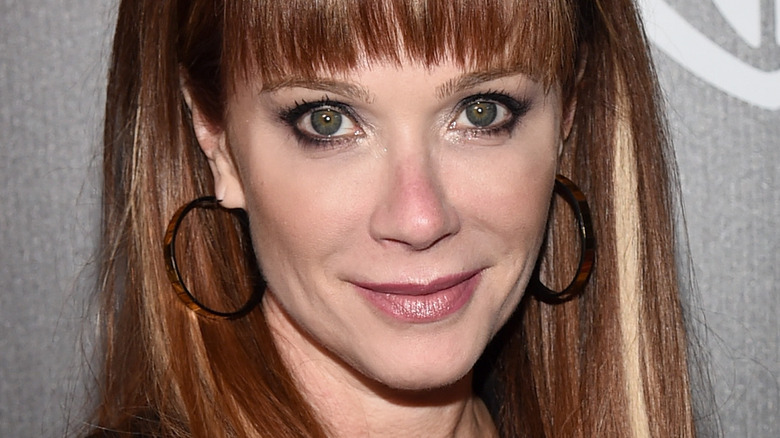 Michael Buckner/Getty Images
Plenty of beloved Hollywood stars have graced the cast of "NCIS," from Pauley Perrette to Michael Weatherly, as well as Emily Wickersham, Cote de Pablo, Sasha Alexander, Duane Henry, and Jennifer Esposito, among countless others. Though veterans like Mark Harmon, Sean Murray, David McCallum, Rocky Carroll, and Brian Dietzen are still staples on the series after 18 seasons and counting, tons of actors have left the long-running show, including Lauren Holly.
Holly appeared on the investigative crime drama as Jenny Shepard, the director in charge of a team of NCIS special agents, for almost three years from September 2005 to May 2008, per IMDb. Though her stint on "NCIS" didn't last nearly as long in comparison to other actors on the series, Holly once revealed on her website that her gig on the Emmy-nominated program was actually just supposed to be "a guest-starring arc that would be about six episodes," the U.K.'s Express reported.
Obviously, Holly's tenure on "NCIS" went beyond that, as she ended up appearing in 67 episodes, per IMDb. The actor's character was ultimately killed off the series, with Jenny being murdered by the fiance of a Russian crime lord whom she was sent to kill years earlier. To find more details on Holly's exit, including the real reason she left "NCIS," keep scrolling.
Lauren Holly said she "got bored" of playing the director on NCIS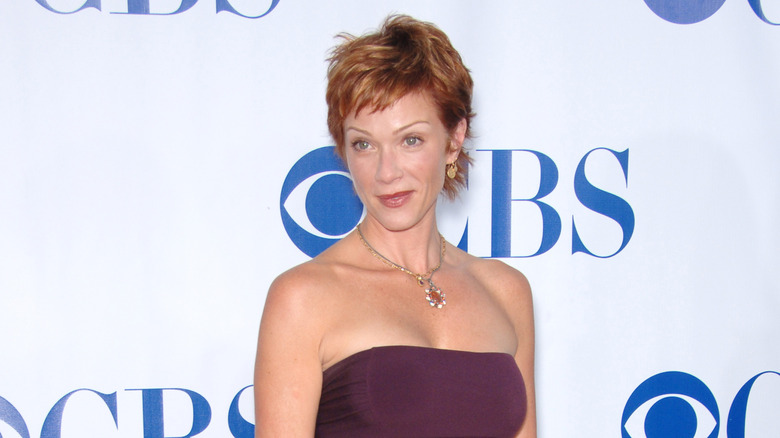 Shutterstock
Lauren Holly was introduced to "NCIS" as the director of the NCIS special agents in Season 3 in 2005. Though Holly was excited to portray Jenny Shepard on the series, it didn't take long before she began yearning for different work. As she once wrote on her now-defunct website, Holly explained why she decided to exit "NCIS" after three short seasons. "To be honest, now that the work bug had bitten me again, I got bored with my part of the 'Director,'" she wrote, according to a web archive (via CheatSheet).
In addition to pointing out how her career had started to pick up amid her tenure on "NCIS," Holly noted how show creator Don Bellisario's 2007 departure was another reason she was tempted to move on. "I was saddened that Don Bellisario was forced out, and I missed him a lot," the actor continued, joking about the way her character was diagnosed with a fatal brain tumor only to be murdered by assassins. "Then the decision was made to kill me, and boy did they. About five different ways!"
Despite her eventual exit, Holly insisted she had no animosity toward any of the cast. "I enjoyed being on the show, and began some wonderful friendships," she penned. "['NCIS'] continues to be watched by millions. A lot of people depend on it for their families. For that, I hope it continues forever. It probably will."
Lauren Holly continues to star in acclaimed television shows and films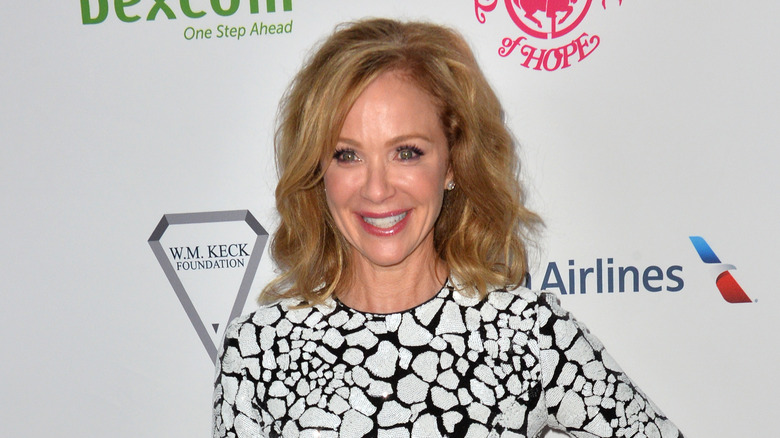 Shutterstock
It's safe to say Lauren Holly's career hasn't suffered in the slightest since she departed "NCIS" more than a decade ago in 2008. The Emmy-nominated actor has earned more than 100 acting credits throughout the entirety of her career, per her IMDb page, appearing in some of her biggest films and TV shows like "Dumb and Dumber," "Picket Fences," "Down Periscope," "Designated Survivor," and "What Women Want." Holly established a name for herself in show business long before her three-year stint on "NCIS," having made her acting debut in "Hill Street Blues" in 1984.
Throughout the '80s, Holly picked up parts in "Love Lives On," "Seven Minutes in Heaven," and "Band of the Hand" before snagging her first reoccurring role in the hit sitcom "All My Children." Holly's portrayal of Julie Chandler led to work in "My Two Dads" in 1990, Bruce Lee's "Dragon" in 1993, "Dumb and Dumber" in 1994, and so on. As she starred on "NCIS" throughout the mid-2000s, she juggled projects like "Bounty Hunters," "The Pleasure Drivers," and "Raising Flagg."
Since saying goodbye to Jenny Shepard, Holly has continued to make her Hollywood career a priority. Per IMDb, she's acted in dozens of series and movies throughout the last decade, including "Alphas," "Marshall's Miracle," "Motive," "Good Witch," and "Designated Survivor." Her latest work was on the Netflix series "Tiny Pretty Things," in which she played Monique Dubois.