The Real Reason Lady Gaga's Fans Are Furious Over Her Dog Walker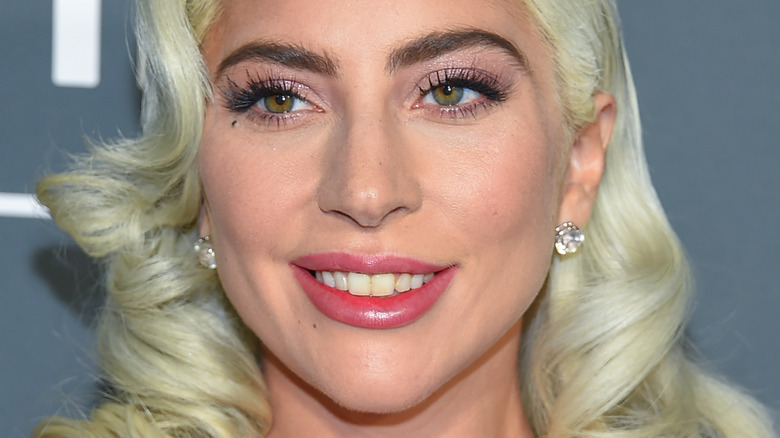 DFree/Shutterstock
Lady Gaga's dog walker, Ryan Fischer, made headlines in February when someone shot him as he was walking the singer's three adorable pups, Koji, Gustav, and Miss Asia. The shooters took Koji and Gustav, but Miss Asia managed to escape unharmed. Paramedics rushed Fischer to the hospital and he was thankfully able to recover from his injuries. Lady Gaga, who is clearly one proud dog mom, took the news of the robbery really hard. Can you even imagine if your babies were stolen? The singer offered a $500,000 reward for the dogs' safe return and even set up a Gmail account to specifically field dog leads. 
Thankfully, a woman returned the two lost pups in the days following the robbery. According to TMZ, she found Koji and Gustav tied to a pole in an alleyway and recognized them from news coverage. Soon after, Lady Gaga and her four-legged children reunited. (Cue tears.) As for Fischer? He kept fans updated on his recovery via his Instagram account, regularly sharing posts about his current state of affairs. In March, he added an Instagram post stating that he had to be re-admitted to the hospital after his lung collapsed and "air was filling up my chest cavity." That's some scary stuff! 
Since the incident, Fischer has been sharing updates on his Instagram page, where he has amassed 18,000 followers. So, what has fans so angry? Keep scrolling for all the deets.
Ryan Fischer is having some money problems
After the dog walking incident heard 'round the world, Lady Gaga's dog walker, Ryan Fischer, started a GoFundMe page. In the description, Fischer revealed to fans that he had rented a 1991 Ford Falcon and began a journey across the country, where he stayed at "desert campsites and Walmart parking lots." Gaga's former dog walker added that following the incident, it was tough for him to leave the Hollywood Hills bubble and, at times, he confessed to being scared, lonely, and "abandoned and unsupported."
As of this writing, Fischer says that he is just two months into his six-month journey but he's left without a rental and a lot of funds to get by. "With no vehicle, apartment, and having run out of savings and surviving on donations from generous loved ones," he wrote, "I am humbly asking for your help."  Fans flooded the comments section with well-wishes and many were furious that Fischer is in the position that he's in, especially considering the fact that Lady Gaga has some deep pockets. "Lady Gaga should have paid and it's a disgrace that she hasn't taken care of Ryan at all after his ordeal. I hope Ryan finds all of the healing he needs. Good luck!!" one fan commented in the GoFundMe comments.
"Come on Lady Gaga step up for this hero to your dogs!" another quipped in the comments. One more fan stood up for the singer. They wrote, "All this Lady Gaga shaming, she probably has no idea. Give her some time."