LeVar Burton Once Had This To Say About Donald Trump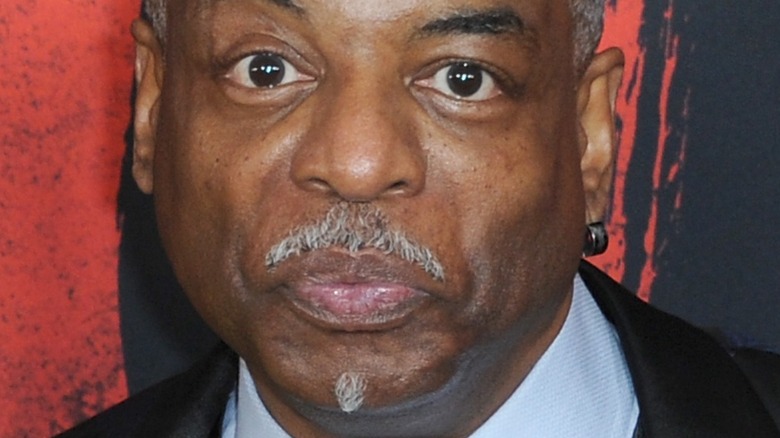 Albert L. Ortega/Getty Images
LeVar Burton has undoubtedly become one of the most respected names in all of entertainment over the course of his 45-year career. From his iconic role as Kunta Kinte in ABC's "Roots" to hosting PBS Kids' "Reading Rainbow" for over 20 years, Burton has made a name for himself with his socially conscious and beloved television roles. On top of that, the actor-slash-author has been the recipient of multiple Emmys and a Grammy and has received 30 nominations in various award categories for his contributions to the world of education and entertainment.
Today, Burton is making headlines for his guest-hosting appearance on "Jeopardy!" — and while Mike Richards just stepped down from his role as the game show's permanent host, polls have actually indicated Burton to be the popular choice to fill late host Alex Trebek's shoes. In addition to his time on TV, the actor has been outspoken about his views on politics — and sometimes that's specifically about former president Donald Trump.
With that being said, where does LeVar Burton stand in regards to his views on Trump? Read on to find out!
LeVar Burton has vocalized his disdain for Donald Trump for this reason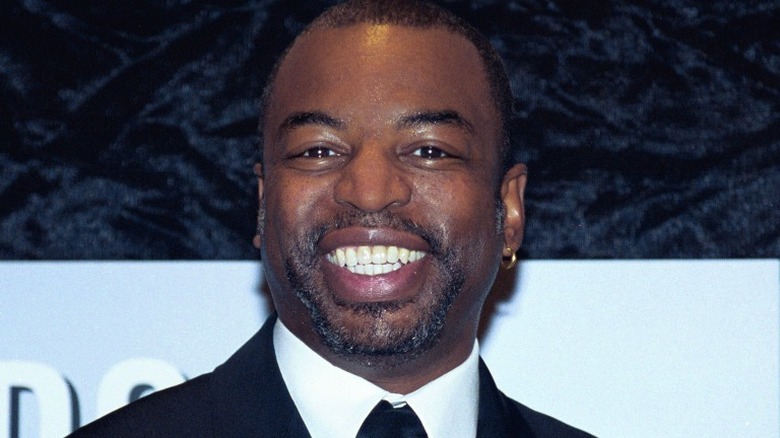 Everett Collection/Shutterstock
After hosting "Reading Rainbow" over 20 years, one would imagine that LeVar Burton is incredibly passionate about the subject of literature. If you made that assumption, you're right — and Burton's passion for literature bleeds over into his views on then-president Donald Trump. In a 2018 interview with Vice, Burton was quite vocal in his disdain of the former president due to the fact that Trump is not an avid reader. When asked about his opinion of "self professed non-readers like Kanye West and Donald Trump," Burton recoiled, stating, "Oh, here we go with these non-readers."
"I got something to say about those people like Donald Trump and Kanye West who self profess themselves as non-readers," Burton passionately began before launching a blistering commentary on those who disavow literature. "I ain't got time for anyone like that anymore," Burton continued. "I ain't got time for the Kaynes or the Trumps who don't read as it shows." Burton then advocated for people like Trump and West to go "somewhere else with that nonsense and take that bulls*** someplace else." Burton then revealed that he intends to combat those who reject reading to a young and impressionable generation, noting that he will "​​be standing here for literature until my very last breath."
Though Burton has publicly rejected the ideals of Trump, where does the actor stand on the political landscape as a whole? Keep on reading!
LeVar Burton took issue with this Kunta Kinte comparison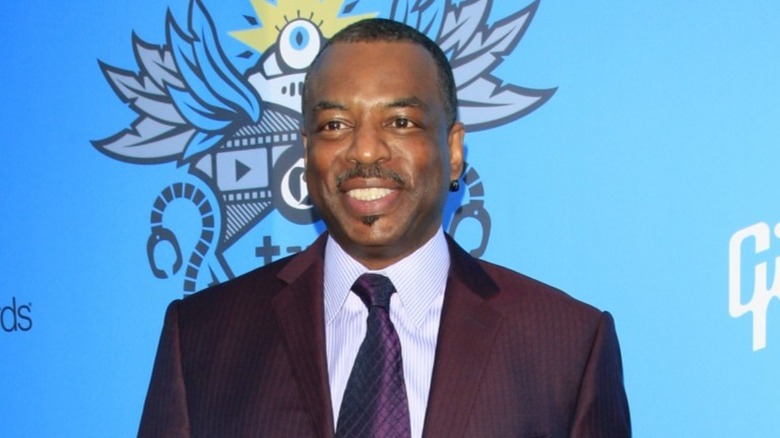 Kathy Hutchins/Shutterstock
Though LeVar Burton held no punches in his criticisms of former president Donald Trump, the actor hasn't been shy in critiquing remarks from the left as well. When Trump called into Fox News and lambasted the network for their coverage of speeches from President Joe Biden and former President Barack Obama, traditionally-liberal commentator Keith Olbermann chimed in with a rather strange criticism of Trump — using Burton's Kunta Kinte character for an ill-timed joke.
"Yes, Donald Trump has always been, will always be, and on the day of his bid for re-election, still is: a whiny little Kunta Kinte," Olbermann shared on Twitter before removing the racially insensitive tweet. Olbermann quickly backtracked and noted that he was "using an old '70s-'80s technique for calling somebody a c*** without writing/saying c***, just using a sound-alike to call Trump a c***."
Burton was quick to mince words — or rather, phonetics — with Olbermann over his attempted wordplay. "Dear @KeithOlbermann , #Kunta is pronounced with a long "u" as in unity, not a short "u" as in cup," Burton clarified, before ending the tweet with a rather patronizing, "Try again! Love, Kunta."