Will Camilla Ever Forgive Prince Harry And Meghan Markle?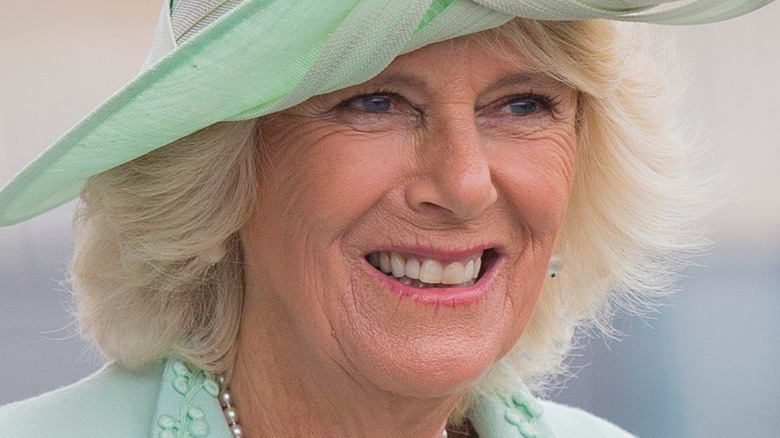 ComposedPix/Shutterstock
After marrying Prince Charles 16 years ago, Camilla, Duchess of Cornwall, became a part of the royal family and stepmother to Charles' two sons, William and Harry. When the Duke and Duchess of Sussex quit their royal duties back in March 2020 and moved to the United States, however, leaving Charles thoroughly disappointed, Camilla stood by her husband's side. 
The father and son were thrown into turmoil amid the so-called "Megxit." According to Prince Harry, Charles stopped talking to him after the move, as reported by US Weekly. Per close sources, Charles was not impressed with his son's willingness to go on record and talk about his family. "Charles does not agree with Harry trashing his whole family in public," one source revealed to US Weekly. "Charles thinks these matters could have easily been addressed in private." For Harry's part, he feels his father could have been more supportive of his wish to step down from his duties in the royal family and move to the U.S. When the Duke of Sussex returned to the U.K. for Prince Philip's funeral, a source told US Weekly that Harry and Charles did not resolve their differences. "There definitely continues to be a huge wedge between the two," the source reported.
According to The Telegraph (via Express), the Duchess of Cornwall has been busy supporting her husband throughout the ordeal. She has firmly chosen a side in the rift, but will she ever forgive Meghan Markle and Prince Harry? Keep scrolling to find out!
The Duchess of Cornwall has taken sides in the rift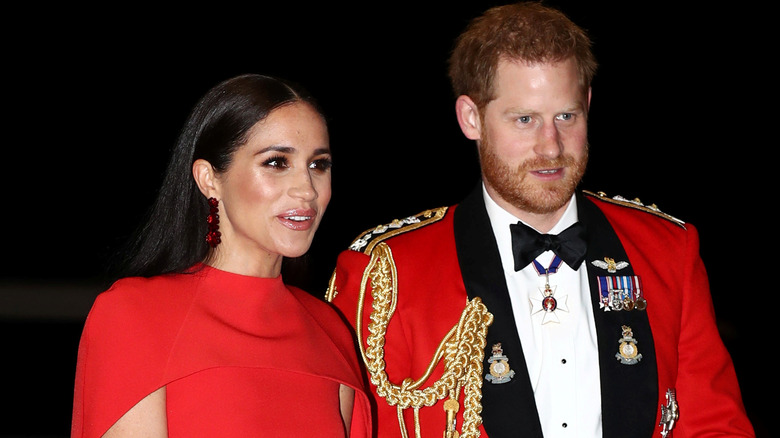 Wpa Pool/Getty Images
Prince Harry has caused his father plenty of distress after resigning from his royal duties and moving with his wife, Meghan Markle, to the United States, as reported by Express. In a tell-all interview with Oprah Winfrey in March of 2020, the Duke of Sussex revealed that he felt let down by his father. He also implied that his father and brother were "trapped" in their roles and duties within the royal family. This and other ensuing comments have apparently not sat well with Prince Charles. 
As a result, Camilla, the Duchess of Cornwall, has become protective and defensive of her husband, per The Telegraph. While one source confirmed that the rift with Harry has been really hard on Charles, another spoke specifically to Camilla's feelings, reporting that she would stay by her husband's side no matter what. This seemingly means she will also never forgive the Duke and Duchess of Sussex. "I don't think the Duchess will ever forgive Meghan for what she's done to the Prince of Wales," the source said.
It seems that the rift isn't close to being over, either, especially as Prince Harry gets ready to release his tell-all memoir next year. Per CNN, publisher Penguin Random House describes the book as "the definitive account of the experiences, adventures, losses, and life lessons that have helped shape [Harry]," making both the public and the royal family wary of what might come out in the book.
Camilla used to be close to the Duke and Duchess of Sussex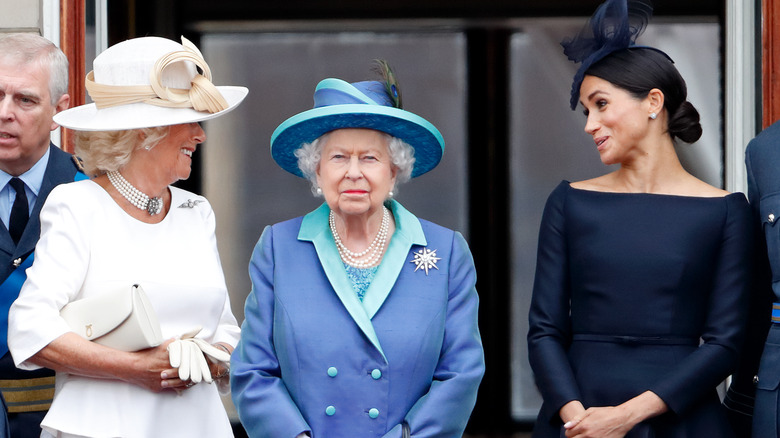 Max Mumby/indigo/Getty Images
One of the saddest parts about the rift between Prince Harry and the rest of the royal family is that, prior to their departure, the Duchess of Sussex, in particular, had grown close to certain members of the family, including Queen Elizabeth II and the Duchess of Cornwall. In 2019, Vanity Fair reported that Camilla had served as a "pillar of support" to the prince and Meghan Markle. When the "Suits" actor admitted that the media scrutiny she faced had caused a profound negative effect on her mental health, the Duchess of Cornwall was an understanding ally. A source close to Camilla stated, "She wants everyone to get along and be happy. Her mantra is carry on and keep smiling. She doesn't want to see anyone struggling and she is fond of Meghan and she could be a very good ally too."
Sally Bedell Smith, who works as a biographer for the royal family, echoed the sentiment that Camilla was in a unique position to help Meghan navigate the issues that come with increased public attention after suffering herself when the world learned of her affair with Prince Charles, who was still married to Princess Diana at the time. Smith told Vanity Fair, "I think Camilla can easily empathise with Meghan because of what she went through in the media ... no one was more beleaguered by the tabloids than Camilla, but she was shrewd enough to know that antagonism would get her nowhere."