Ben Affleck And Jennifer Garner Finally File For Divorce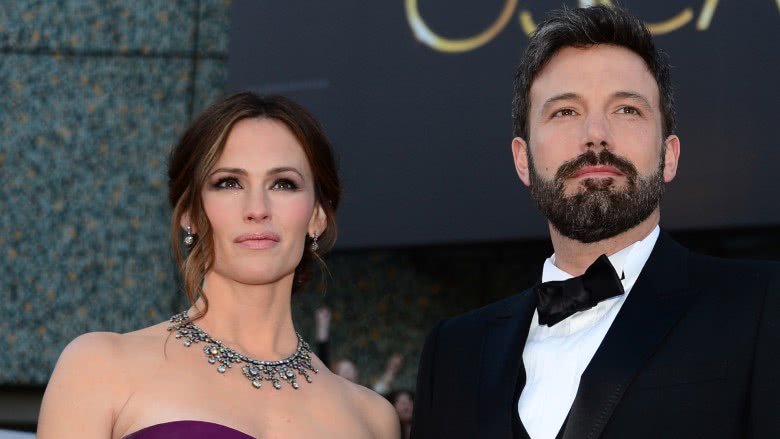 Getty Images
Two years after initially separating, Ben Affleck and Jennifer Garner finally filed for divorce on April 13, 2017.
TMZ reports that Affleck and Garner, both 44, filed "in propria persona," which means neither had an attorney for the filing. It was also noted that Garner's filing and Affleck's divorce response were filed together, meaning it was a coordinated move between the estranged couple. They each filed for joint legal and physical custody of their three children (daughters Violet, 11, and Seraphina, 8, and son Samuel, 5).
The filing reportedly doesn't list a separation date, but the couple previously announced their separation in June 2015 amidst rumors of Affleck falling off the wagon and having an affair with their former nanny. The couple is said to not to have a prenuptial agreement, meaning unless they come to another agreement with a judge, their marital assets will likely be split 50/50—and Affleck far outearned Garner during the marriage. They're said to still be negotiating a financial settlement and will likely handle the matter in mediation, not in court. The divorce is expected to be finalized in about six months.
The news comes not long after Affleck and Garner had been speculated to be potentially reuniting, which seemed possible considering they still lived and vacationed together and were even spotted out and about without their kids. However, a source told People that it's not surprising to those close to the couple that they're making the breakup legal now.
"They always planned to divorce despite what people said," an insider stated. "If you look at their first statement it says divorce not separate. They just did it the way they wanted to and did what was best for their kids. There was no catalyst, it was just time. Nothing has changed, they are and still will be putting their kids first." The source added that the divorce filing was "super amicable."
The source makes a good point: In June 2015, the estranged couple said in a joint statement, "After much thought and careful consideration, we have made the difficult decision to divorce. We go forward with love and friendship for one another and a commitment to co-parenting our children whose privacy we ask to be respected during this difficult time. This will be our only comment on this private, family matter. Thank you for understanding."
Perhaps another bit of writing on the wall was Affleck's announcement in March 2017 that he'd gone to rehab for alcohol addiction, in which he went from calling Garner his wife—which he did several times since they separated—to his "co-parent," writing, "I'm lucky to have the love of my family and friends, including my co-parent, Jen, who has supported me and cared for our kids as I've done the work I set out to do."