Inside The Tragic Death Of Nelly's Sister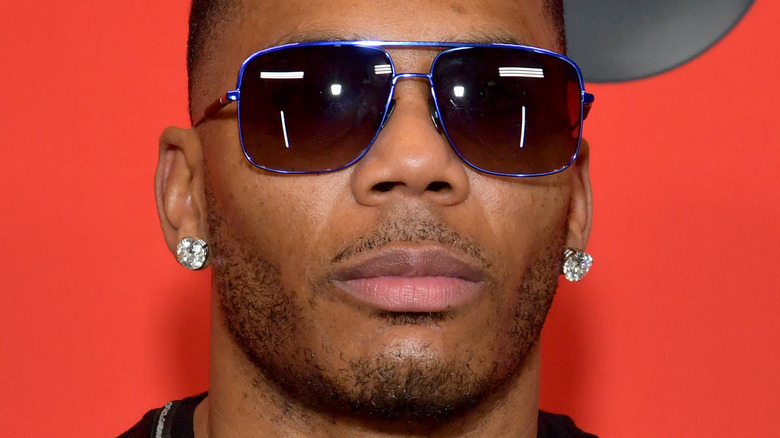 Emma Mcintyre/ama2020/Getty Images
Bursting onto the scene in 2000 with the Diamond-certified classic "Country Grammar," Nelly took the hip-hop world by storm with chart-topping singles such as "Ride wit Me" and "Country Grammar (Hot S**t)." The rap star, who cultivated a masterful blend of midwest hip-hop and pop, soon followed up with the critically acclaimed 2002 record "Nellyville," which notably featured the smash hit single, "Hot in Herre." The rapper went on to release several more records while dipping his feet into Hollywood — notably starring in BET's satirical reality TV series "Real Husbands of Hollywood," alongside Kevin Hart and Nick Cannon.
But before the big screen, music was Nelly's priority. As the rapper began climbing the ranks of the music industry, Nelly soon found himself performing at the Super Bowl XXXVIII halftime show in 2004 alongside contemporaries Janet Jackson (yes, that Super Bowl), Justin Timberlake, P. Diddy, Kid Rock, and Jessica Simpson. And though the rapper was living his best life at the time, beyond the spotlight was a tragic problem plaguing Nelly's family life.
Jackie Donahue, Nelly's sister, underwent a tumultuous health crisis that ultimately usurped the final two years of her life — all while the rapper was breaking through the mainstream in 2001. After several years of dealing with her disease, Donahue eventually died in 2005, leaving a brokenhearted Nelly to pick up the pieces and carry her legacy forward. With that being said, let's take a look at the tragic death of Nelly's sister, Jackie Donahue.
A heartbreaking diagnosis for Nelly's sister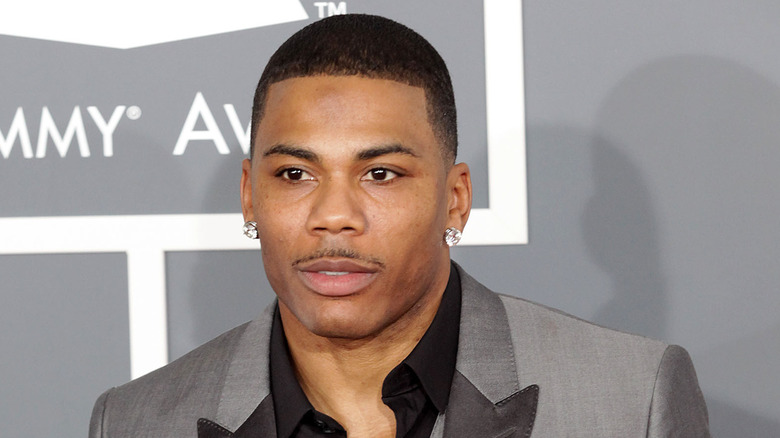 D Free/Shutterstock
In 2001, Nelly and his late sister Jackie Donahue received the heartbreaking news — Donahue was diagnosed with acute myelogenous leukemia (per Heavy). Prior to the diagnosis, Donahue lamented over her tiredness, which Nelly chalked up to her "maybe [not being] used to" his chaotic touring schedule, the outlet noted. The situation became dire when Donahue began feeling pain all around her body, claiming that she "was hurting, my ribs, my bones, everywhere," per Nelly's words. The rapper revealed that he was "in shock" at the diagnosis.
The cancer initially went into remission for two years before returning in 2003. Around the time of the cancer's return, As Donahue's prognosis became bleaker and bleaker, Nelly desperately searched for bone marrow donors. Doctors advised Donahue that her best bet was to seek out donors who were in the same ethnic group as her, which made the prospect of survival even more grim given that, at the time, "less than 10 percent of the 5.5 million registered donors were black" (via People). In turn, Nelly and Donahue started the Jes Us 4 Jackie campaign, which sought to "[educate on] the importance of bone marrow transplants and why more African-Americans should register to be donors" (via The Source).
Unfortunately, out of 1,760 people who signed up, zero (including Nelly) were a match for Donahue, according to People. Without a chance of receiving a bone marrow transplant, Donahue eventually died from leukemia in 2005.
Nelly becomes a super dad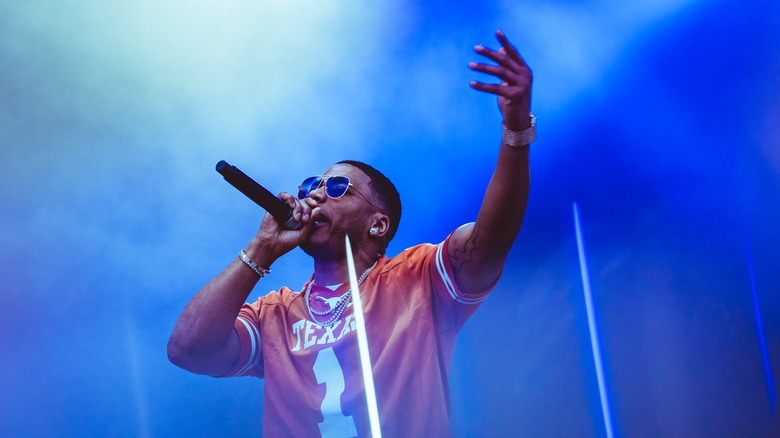 Ismael Quintanilla III/Shutterstock
Sarah Donahue, Jackie Donahue's mom, mentioned that Jackie grew "frustrated" with the lack of donors — but by the same token, she revealed that Jackie said, "Mama, if this isn't for me, there's somebody who will get help from this" (via People). And as it turns out, Sarah's cousin Craig, a lymphoma patient, ended up finding a match through the Jes Us 4 Jackie campaign and stated that "Jackie was so pleased by that."
Following his sister's death, Nelly assumed legal custody of her two children, Shawn and Sydney, which was ultimately documented on the BET reality series "Nellyville." In a September 2020 appearance on "The Tamron Hall Show," Nelly opened up about the rigors of raising Jackie's kids along with two of his own. In the interview, Nelly expressed gratitude for his family's help throughout the tumultuous time, stating, "I wouldn't be anything without the help of [Jackie's] mother, the family members, my brother, and all," and he further noted that "even though I possibly bared the financial part of it and a lot of the discipline part when it had to come down to it, but I definitely had to have help."
"It was just one of those situations, where it was a no-brainer," the rapper continued. "That's what family is there for. We pick up the pieces, and we mold each other and help shape each other."