How Many Kids Do Jeff Bezos And MacKenzie Scott Have Together?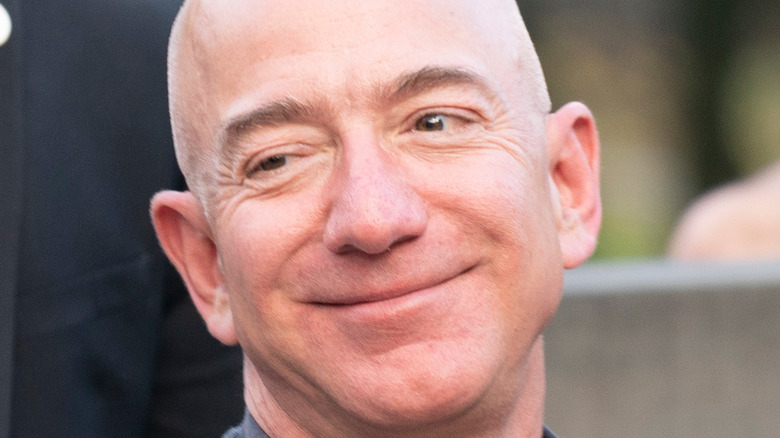 Shutterstock
Jeff Bezos and his ex-wife MacKenzie Scott are two of the wealthiest people in the world. According to Investopedia, Bezos is worth almost $200 billion after his divorce. The BBC reported that Scott is one of the wealthiest women in the world, with a net worth of $53 billion. Per Fox Business, the Amazon founder's split from his wife of 25 years ranks as one of the most expensive divorces ever. There was no prenup between Bezos and Scott.
According to divorce lawyer Jessica T. Ornsby, Esq., the Bezos-Scott divorce would be messy, with or without a prenup. Ornsby previously told Nicki Swift, "During the course of the marriage, Bezos became the wealthiest man in the world ... became the CEO of the Amazon powerhouse and allegedly had an affair." The divorce expert said their 25-year marriage and the fact that Scott helped start Amazon made it "difficult to place a dollar amount on the value of his wife's contributions." In other words, the divorce settlement Bezos gave his wife — $38 billion, per CNN — was a bargain for him.
Nearly everything Bezos and Scott do makes headlines, so it's not surprising that many people wonder about their children. To learn more about Bezos and Scott's children they share, keep reading.
Jeff Bezos and MacKenzie Scott's four children tend to fly under the radar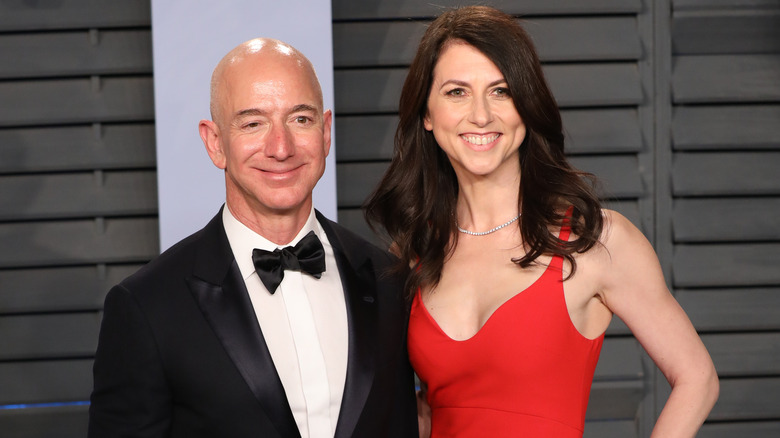 Toni Anne Barson/Getty Images
Jeff Bezos and MacKenzie Scott have four children — three sons and a daughter, per The Independent. There is very little public information about Bezos and Scott's children, probably for security reasons. The Bezos children are likely to inherit a huge fortune one day, and except for the couple's eldest son, the kids' names are unknown. The Independent reported that Bezos and Scott adopted their daughter in China.
According to The Sun, the couple's oldest son Preston is an adult in college, but the rest are minors. Preston is reportedly a student at Princeton University, his father's alma mater, and was born in 2000. According to Meaww, Preston likes to travel and "loves Mexican food." The outlet reported that Bezos and Scott's eldest child likes to go to Miami, Florida, and claims it is his "favorite holiday destination in the world." 
The Independent reported that Bezos and Scott share 50/50 custody of their children. Life has probably changed for the kids after the divorce. Here's what we know.
What Jeff Bezos and MacKenzie Scott have said about parenting their kids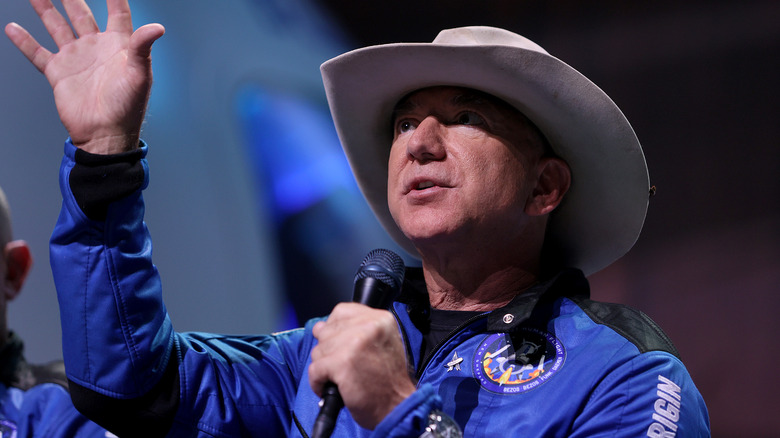 Joe Raedle/Getty Images
Jeff Bezos and MacKenzie Scott have made statements about their kids and their approach to parenting over the years. Bezos has discussed parenting in various interviews about business. Inc reported that the father-of-four believes that people should celebrate their gifts, but he tells his children that using their gifts is important. Bezos said, "The people who excel combine gifts and hard work, and the hard work part is a choice. You get to decide that. And that is something that when you're looking back on your life, you will be very proud of."
Speaking at the 2017 Summit LA17 conference, Bezos said that he and Scott believed that being resourceful was important for their kids to learn. The couple allowed their kids to use knives and power tools at young ages. According to CNBC, Bezos quoted his then-wife, who said, "I'd much rather have a kid with nine fingers than a resourceless kid." Bezos thought Scott's philosophy was a "fantastic attitude about life."
The Amazon founder's ex-wife has taken action that indicates her philosophy about parenting related to her vast wealth. According to CNBC, Scott signed the Giving Pledge in 2019. According to the Giving Pledge website, it is an effort to encourage the ultra-rich to distribute their wealth, giving away at least half their fortune to charity. In June 2021, NPR reported that Scott had given away $8 billion since 2019.