The Real Reason Dorit Kemsley Thinks Garcelle Beauvais Is A Bully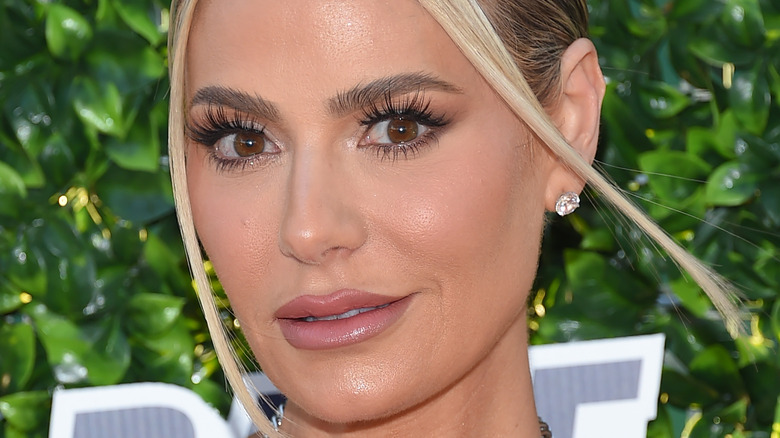 D Free/Shutterstock
Another "Real Housewives" season, another "Real Housewives" feud. This year all eyes are on the ladies of Beverly Hills, where things have really hit the fan of late. First, let's back up, though. Most thought there was literally no way the network could top a season of Denise Richards staring straight at the camera and saying, "Bravo, Bravo, Bravo," anytime her castmates alleged she'd hooked up with Brandi Glanville — but boy, did they.
Cut to the off-season when Erika Jayne's husband, Tom Girardi, found himself in the middle of a scandal of astronomical proportions. To make a long — and confusing — story short, Tom reportedly conned a bunch of his clients out of their money, including burn victims and family members of those who had died in plane crashes.
Erika divorced Tom, but the question on everyone's mind — cast and audience included — is how much did she know. So while it seemed like this season was shaping up to be about Erika and her problems (and nothing else), Dorit Kemsley came out of the woodwork to stir the pot and deliver a breath of fresh air we all so desperately need in this otherwise heavy season. Here's the deal.
Dorit thinks Garcelle has been picking on her
Kathy Hutchins/Shutterstock
Bless Dorit Kemsley for finally giving us something to talk about besides Erika Giradi. In a recent episode of "Real Housewives of Beverly Hills," Dorit opened up to Crystal Minkoff about her growing frustration with Garcelle Beauvais. "I've felt in the last few months, Garcelle has made like, little jabs at me," Dorit explained to her friend, per People.
Dorit added that she wasn't sure what exactly Garcelle's issue with her was, but she was sure there was something. Furthermore, she was getting tired of Garcelle making these "little jabs" rather than just telling her what the issue actually is. "Now, it's gotten to the point, [where] it's like, what is the problem here? Because clearly, [there is a problem]. And just be open, but have some guts to actually back it up," she said.
Dorit further explained her feelings in a confessional a bit later. "Garcelle never used to do this to me, ever," she said. "We've always been friends. Like, you know that she's trying to say something. But yet, she doesn't have the guts to do it. It's chicken s**t." Dorit resolved herself to bring it up with Garcelle, and umm, it did not go well.
Garcelle has no time for Dorit's drama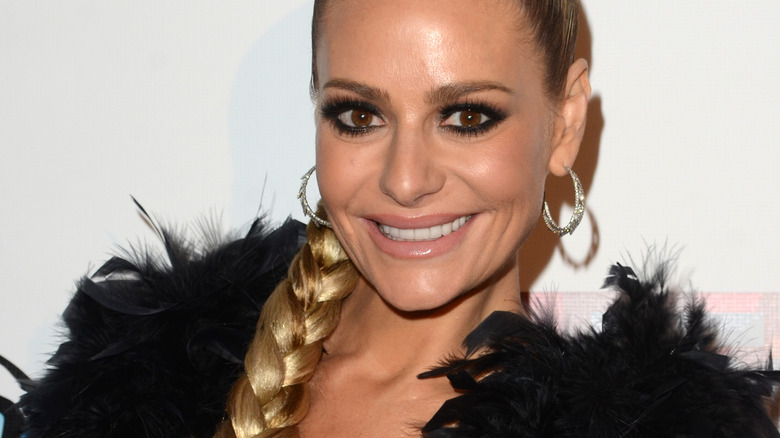 Joe Seer/Shutterstock
Later in the episode, Dorit Kemsley cornered her frenemy, Garcelle Beauvais, at a party and confronted her about why she'd been taking "jabs" at her recently. "It's surprising," Dorit said, per People. "It takes me off guard. And the thing is, it's like [you're being] a bully."
Garcelle had no time for Dorit's BS. "Oh, stop. Stop it right now. I am not bullying you, I don't bully anybody. You can stop it right now." Dorit doubled down, though, "Listen: to me, that's the way it very much feels. Why are you doing it? Do you have a problem with me?" she said, prompting Garcelle to respond, "I don't have a problem with you, but I feel like whenever we are all having a discussion, you tend to hijack the moment and just go on and on and on, and not give anybody a chance to have their say."
Things continued to deteriorate from there, Sutton Stracke and Erika Jayne got dragged into the fray when Dorit accused Garcelle of sharing something personal about Erika without Erika's permission. As per usual, Sutton and Erika took the opportunity to start fighting with each other about Erika's legal trouble. Well, it was nice to talk about someone else's problems ... if only for a while.