Chris Brown's Attorney Slams Karrueche Tran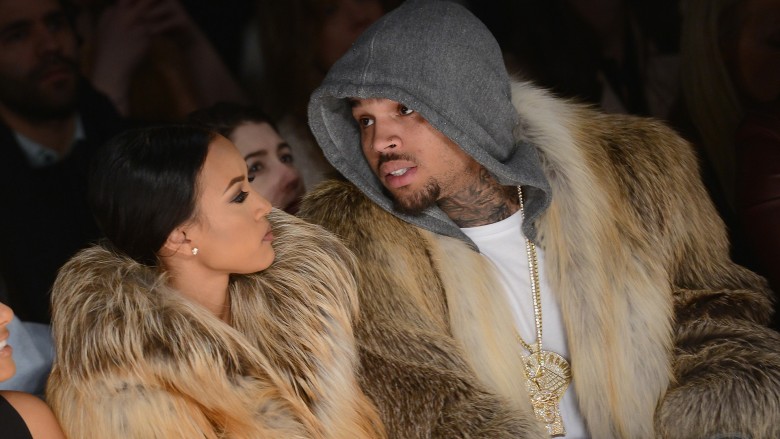 Getty Images
Chris Brown is in hot water again this week—and so is his attorney.
TMZ
reports that Brown, 28, and his entourage got into a "full-on brawl" at a nightclub in Tampa, Fla., in the wee hours of Monday, April 17, 2017. Brown was making a paid appearance at a club called Aja Channelside when his team decided he didn't want to be photographed. The club's in-house photographer, Bennie Vines, reportedly obliged. However, when Vines was behind Brown taking photos of the crowd, the "Don't Wake Me Up" singer reportedly lashed out, with Brown allegedly sucker-punching Vines. Police were called, but Brown and his crew had left the premises before cops arrived on the scene.
Fleeing likely won't help Breezy: Fellow attendees of the event caught some of the incident on camera, and Vines told
TMZ
he's already talked to a few lawyers who assured he has a "pretty good case" against the troubled crooner. Vines confirmed that he's going to press charges against Brown. What's more,
the site reports
that Aja Channelside is demanding their $30,000 appearance fee back that they paid Brown, who was slated to perform for an hour but left after five minutes. Aja Channelside admitted that if Brown felt unsafe he'd be eligible to keep the cash and leave, but considering Brown allegedly started the fight only after his own security guards surrounded him and Vines, they're not buying his excuse.
It's only the latest in a series of legal issues for Brown, who
TMZ reports
has also eluded process servers who've attempted to serve him with a restraining order from ex-girlfriend Karrueche Tran.
As
Nicki Swift
previously reported, Tran, 28, obtained a temporary restraining order against Brown in Feb. 2017, alleging he threatened to kill her after they broke up and that he physically abused her while they were together, punching her in the stomach and pushing her down the stairs.
A former neighbor corroborated Tran's claims
, and
Tran's best friend claimed that Brown threatened to kill him too
. The "Loyal" singer must remain 100 yards away from Tran and her family; Brown eloquently dismissed all the allegations as "bulls**t" at the time of her filing.
Brown also famously assaulted ex-girlfriend Rihanna in 2009.
Because Tran hasn't been able to locate Brown, her restraining order hearing has been postponed ... and Brown's lawyer, Mark Geragos, told
TMZ
that Tran is just milking her failed toxic relationship with Brown for press. He scoffed, "A lot of people use Chris to enhance their profile," adding that her case is "doomed to failure." When the site inquired why Geragos didn't accept the service on his client's behalf, he sniffed, "I'm not here to help anybody increase their profile for self-promotion."
That didn't sit well with Tran's manager, who fumed to
Gossip Cop
, "Mark should put up or shut up, but this sleight of hand he's trying to do, to distract from his client's current violent issues, is reprehensible. This is real life and real issues, and not a topic that should be used by Mark to spin press. Let them have their day in court and let the chips fall where they fall."