Harry And Meghan Get A Scathing Review From A British Political Leader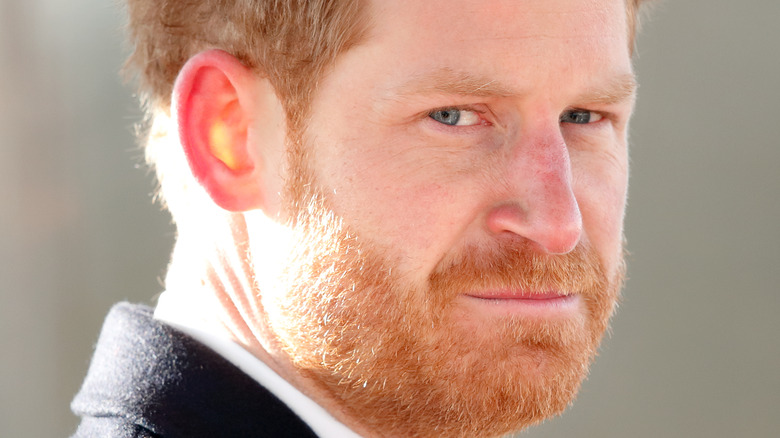 Max Mumby/indigo/Getty Images
There's been no shortage of criticism directed towards Prince Harry and Meghan Markle ever since the couple decided to step away from their roles as full-time working royals to begin new lives for themselves in the U.S. While many critics would agree that everyone has an opinion, it seems like the most recent opinions about the Duke and Duchess of Sussex are becoming more scathing in nature. After all, it sometimes seems like a week doesn't go by that British television personality Piers Morgan doesn't have something to say about Harry and Meghan. Responding to the Sussexes' decision not to name the royal family member who supposedly had concerns about son Archie's skin color before he was born, Morgan wrote on Twitter, "Go on then, you gutless weasels – name the supposed Royal racist and let them respond. Otherwise you continue to smear the whole family."
And while Morgan's taunts and tweets are almost expected at this time, it's what one British political leader, businesswoman and respected television personality has to say about Harry and Meghan that is raising a lot of eyebrows. Keep reading below to find out what's being said!
Prince Harry and Meghan Markle slammed for their 'privileged wokeness'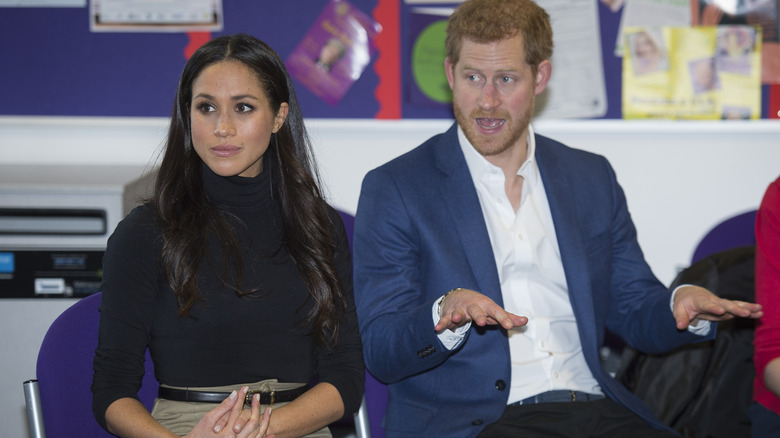 Wpa Pool/Getty Images
Karren Brady, who is the star of the U.K. version of "The Celebrity Apprentice," believes Prince Harry and Meghan Markle might be overreaching in their attempt to change the world, one Zoom at a time, while they're simultaneously airing out their grievances. After all, many people still remember how Harry detailed to Oprah Winfrey in their seismic interview that the only way he and Meghan started a new life for themselves in the U.S. is with the money his mother Princess Diana left him. To be exact, it was $13 million that he inherited from the late Princess of Wales, per Page Six.
For Brady, she's tired of Harry and Meghan's supposed hypocrisy, especially when it comes what she believes is their "do as I say, not as I do" attitude. "It is hard to respect their double standards — worrying about the planet while flying on private jets, calling people racist when Harry's own past is dotted with misguided moments," Brady wrote in her column for The Sun. "And now this new chapter, airing all the perceived slights and supposed mistreatment, is totally tone-deaf given the unimaginable levels of privilege they enjoy. It is like a soap opera. They have become a problem that will not go away, a weeping sore the royal family cannot heal."
With so many people having something to say about the Sussexes, it's no wonder they have no plans to move back to the U.K.