Richard Simmons Leaves Hospital With Police Help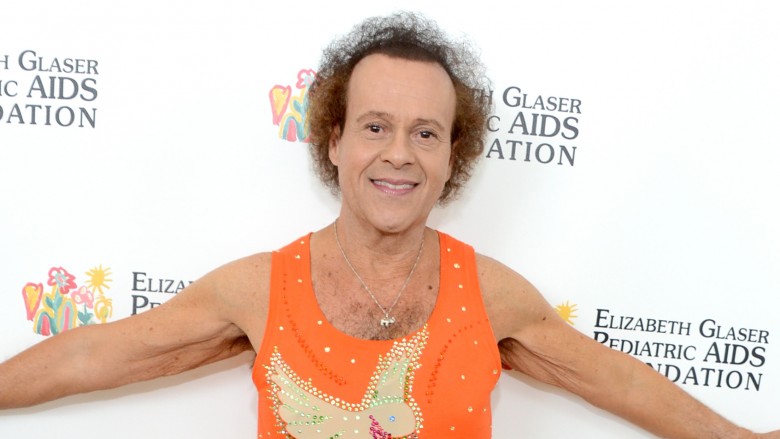 Getty Images
Sounds like Richard Simmons is feeling better.
Only a few days after he was hospitalized for "severe indigestion," Simmons, 68, is back home. According to E! News, the famous fitness instructor was escorted inside his Calif. house by the Los Angeles Police Department on April 20, 2017, safely avoiding paparazzi who were waiting outside.
"Aren't you sick of hearing and reading about me?!" Simmons wrote on Facebook during his hospital stay. "Well by now you know that I'm not 'missing,' just a little under the weather. I'm sure I will be feeling good and back home in a couple of days."
Simmons has been making headlines in recent months for his disappearance from the spotlight. After the podcast Missing Richard Simmons went viral, many worried that Simmons was being held hostage by his housekeeper. But, after a welfare check was performed by local police, it was determined that Simmons was, in fact, fine and simply wanted privacy.
But, it turns out, Simmons has been walking among us for a while—in disguise. In just " a hat and street clothes," Simmons has reportedly been able to navigate the L.A. area without anyone recognizing him.
Luckily for fans of the Sweatin' to the Oldies star, Simmons may be making his re-entrance into the spotlight sooner rather than later. He's set to release a line of inspirational products that promote
the "tenets Richard has always espoused–love yourself no matter what you weigh, make time to do good for others and laugh a little."
We can't wait for Simmons to make his comeback. The world could use a little more positivity—and he's just the man we need to spread good energy and self-love.