Caitlyn Jenner Planning Nude Photo Shoot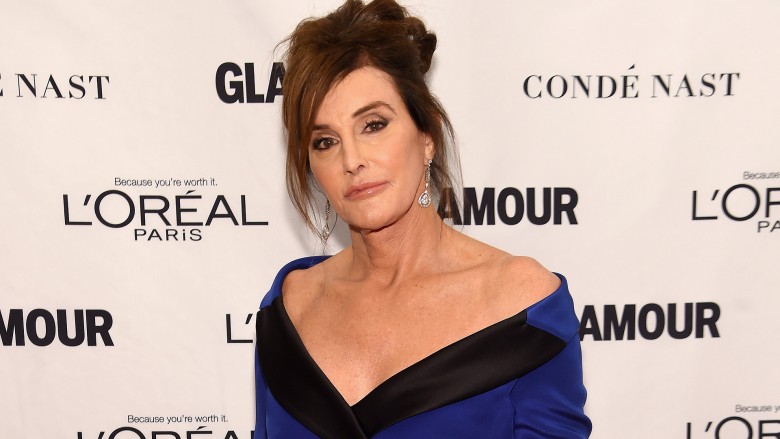 Getty Images
Get ready to see a lot more of Caitlyn Jenner.
The former Olympian will reportedly do a nude photo shoot after the release of her book, The Secrets Of My Life.
A source told The Daily Mail in a story published on April 20, 2017 that Caitlyn's son, former The Hills (2006-10) star Brody Jenner, broke the news to the Kardashian family about the upcoming photo spread.
"Brody told them that Caitlyn has planned and booked a full nude photo shoot and they were like, 'That's unacceptable, it's taking things too far,'" the source revealed. "They're hoping the shoot doesn't come to pass because that would be their worst nightmare. Taking it to that level and unveiling her [new body] with a fully naked photo spread is going way too far."
The source also said that Caitlyn's ex, Kris Jenner is trying her best to shut the shoot down. "She knew the surgery was inevitable and it was bound to happen, but she says she will do everything in her power to stop the shoot if she can," the source claimed.
The news comes as yet another excerpt of Caitlyn's book hit the web. On April 20, 2017, People published a selection in which she wrote of a 1976 post-Olympics speaking tour: "They don't know that underneath the business suit I am wearing panties and a bra. That I am not Bruce Jenner but a woman I will come to call Caitlyn, who still has to be Bruce except for stolen moments where I can be my authentic self. The speech that I give is called 'Finding the Champion Within.' All bulls**t."
As Nicki Swift previously reported, Caitlyn revealed in her memoir that she underwent sex reassignment surgery and alleged that Kris knew about her gender identity issues since they first began dating.
"I have [also] stolen makeup ... not only from Kris but the rest of K-troop, because – trust me on this – there is more makeup per user in our home than any in history. I have bought makeup how-to-books. I keep the books, along with my meager collection of clothing, in a small closet with a lock in back of my own closet.," Caitlyn wrote. "They don't know that when I look into the mirror I see something entirely different, a body I loathe: a beard that is noticeable no matter how close the shave, a penis that is useless except for p**sing in the woods."
Kris slammed Caitlyn's claims that she knew of Caitlyn's transgender identity, telling Kim and Khloe Kardashian on Keeping Up With The Kardashians, "None of it makes sense. Everything she says is all made up ... I've never been so angry and disappointed in somebody in my whole life."