Who Will Guest Host Jeopardy For The Rest Of 2021?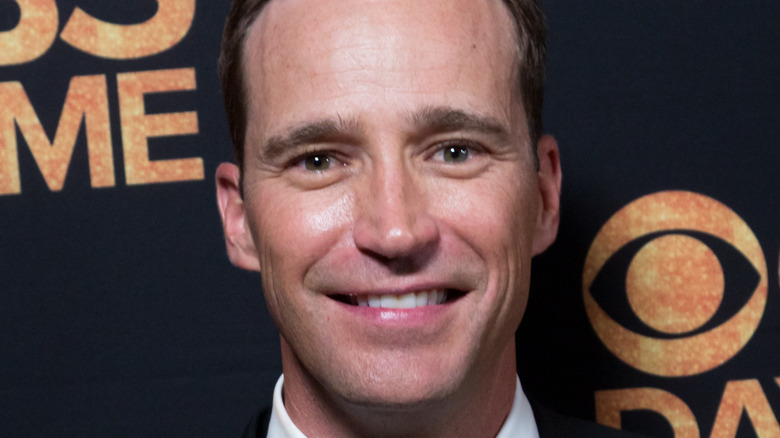 Greg Doherty/Getty Images
"Jeopardy!" has hit a rough patch since the 2020 death of Alex Trebek, who had hosted the show since 1984, according to the BBC. On Twitter, the show revealed that the long-time host had "passed away peacefully ... surrounded by family and friends," a year and a half being diagnosed with pancreatic cancer.
In the following season, the show featured a series of guest hosts and made a donation to the hosts' charity of choice with an amount that matched the winnings of the shows they hosted. Among the guest hosts was Mike Richards, the executive producer of "Jeopardy" and "Wheel of Fortune," whom Sony Pictures Television later announced as the new full-time "Jeopardy!" host in August. Richards' new role did not last long, however, after a report by The Ringer revealed offensive and disparaging remarks that he made about women's bodies and Jewish people while hosting the podcast "The Randumb Show." Richards stepped down shortly afterward, having only recorded five episodes of the show, according to USA Today.
As the game show is left without a full-time host yet again, many are wondering who will guest host "Jeopardy!" for the rest of 2021. Sony has finally made the announcement, so read on to find out.
Mayim Bialik and Ken Jennings will guest host Jeopardy for the rest of 2021
Mayim Bialik, the actor best known for her award-winning role as Amy Farrah Fowler on "Big Bang Theory," will be joining Ken Jennings, who won 74 games and $2.52 million on the show, to host the remaining "Jeopardy!" shows from September through the end of 2021, according to Sony Pictures Television.
The show's Twitter account shared: "Not sure if you've heard but @missmayim and @kenjennings are hosting me until the end of the year. Everyone on the staff is supralunar. Beginning Monday, September 20, Bialik is hosting several weeks of episodes, which will air through November 5. After that, Bialik and Jennings will split hosting duties as their schedules allow through the end of the calendar year."
In a statement, Sony said that Bialik "was a fan-favorite during her two-week tenure as guest host in May and June," making her an obvious choice. Sony also announced in an earlier statement that she will host the "Jeopardy!" primetime specials and spinoffs. At the time, Bialik said, "I couldn't be more thrilled to join the 'Jeopardy!' family. What started out with my 15-year-old repeating a rumor from Instagram that I should guest host the show has turned into one of the most exciting and surreal opportunities of my life!"
While it looks like it might still be a while before "Jeopardy!" appoints a permanent host, if it means we get to watch more of Bialik, then we aren't disappointed!