Janet Jackson And Wissam Al Mana Co-Parenting Well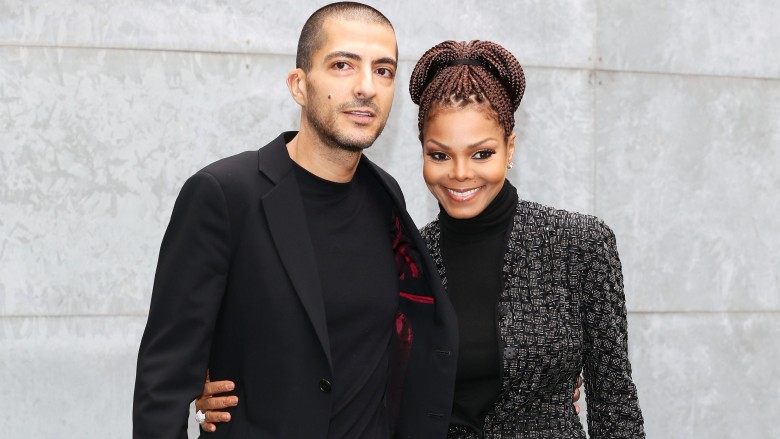 Getty Images
Despite their separation, Janet Jackson and estranged husband
Wissam Al Mana
are co-parenting son Eissa beautifully.
As
Nicki Swift
previously reported, Jackson, 50, and
Qatari billionaire
Al Mana, 42, quietly separated in April 2017, mere months after the birth of Eissa in Jan. 2017. The ultra-private pair had been married for about five years. Thankfully, sources are now reporting that Al Mana and Jackson's split is pretty drama-free in terms of their son.
A source told
People
, "Janet really trusts Wissam and he trusts her. She and Wissam are working together to co-parent. They have a strong friendship. There is no fighting between them." The source added, "They are very disciplined and the baby is already on a strict schedule."
An insider said that Jackson, who's been living in London since before Eissa's birth, may move back stateside when her life as a mom settles down a bit. "It seems like she will stay in London for now while the baby is so young, but I can see her eventually moving back to the States," a family friend told People, adding, "Janet is doing really well. She is just so happy to have her baby."
Fans of the "Nasty" singer may also be delighted to hear that she's also gearing up to perform again post-divorce.
"Janet is the most independent out of all of the Jacksons," a source close to the family told People. "She wants to get back on stage, and within the next few years, there's a possibility she could tour."
In fact, insiders
previously claimed
that Al Mana's conservative Muslim nature kept Jackson from performing, dressing, and controlling her own career the way she wanted to, which led to the split—and the Jackson family pal agrees.
"It just came down to her being very independent and wanting to focus on her career," the friend said. "There is no fighting between them and they are still getting along ... the differences between her and Wissam became even more obvious [after Eissa arrived]."