What Really Happened Between Amanda Seyfried And Justin Long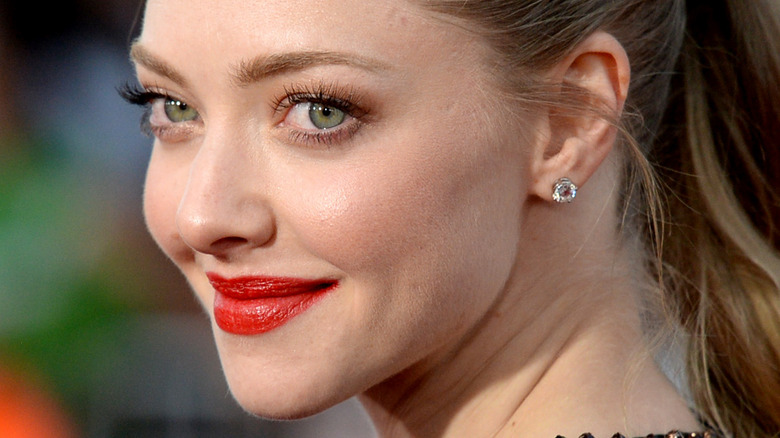 Jason Merritt/Getty Images
Every now and then, there's that one celebrity couple that breaks up and crushes every fan's heart in the process. In particular, when Hollywood's most beloved power couples go through turmoil and eventually call it quits, the world mourns alongside them, with each person agonizing over the fact that they "no longer believe in love" simply because their favorite celeb duo couldn't make things work.
Remember how upset we all were when we found out that Vanessa Hudgens and Zac Efron were no longer an item? Or how about when news broke that Ryan Gosling and Rachel McAdams had decided to part ways? Or that time when Chris Martin and Gwyneth Paltrow announced that they had "consciously uncoupled." And, of course, no one can forget the Andrew Garfield and Emma Stone breakup that led to our collective heartbreak.
The same thing happened when it was reported that former "it" couple Amanda Seyfried and Justin Long were no longer together. The two dated from 2013 to 2015 and, while it has been some time since the split and they have gone on and dated other people, it still stings.
Amanda Seyfried and Justin Long's romance formed on Instagram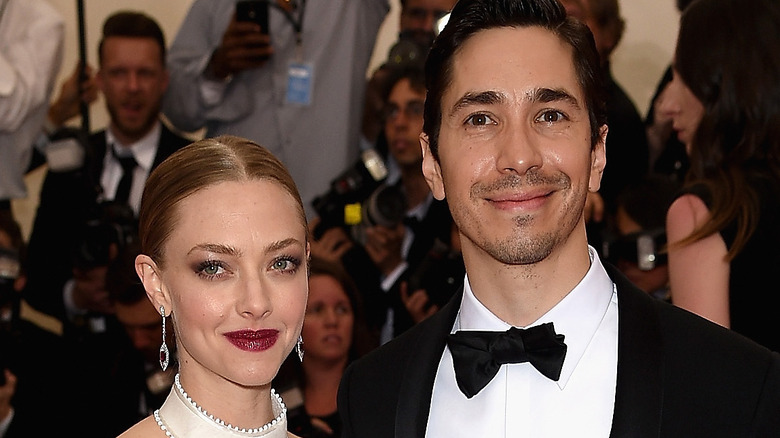 Dimitrios Kambouris/Getty Images
Amanda Seyfried and Justin Long were one of those couples that chose to be mostly low-key. But on some occasions, that two would drop pictures on Instagram of how much fun they were having. And apparently, Instagram was also the place where their love story started. While they already knew each other through friends before they got together, it was actually Long's Instagram that sealed the deal. Seyfried thought the comedian's posts were funny, which essentially led her to slide into his DMs.
"I followed him on Instagram," Seyfried told Vogue in a June 2013 cover story, "and I thought something he said was really funny. It was a beautiful picture of a snail, and the caption said, 'F*****g MOOOOOOOOVE.' It made me laugh out loud, so I texted him."
At the time, their relationship was still relatively new, but Seyfried shared why she thought they were good for each other. "I really do have my own identity, both inside and outside the relationship, if that makes any sense," she explained. "It just feels right. It's also really good to feel OK being alone."
Justin Long was 'heartbroken' when he and Amanda Seyfried called it quits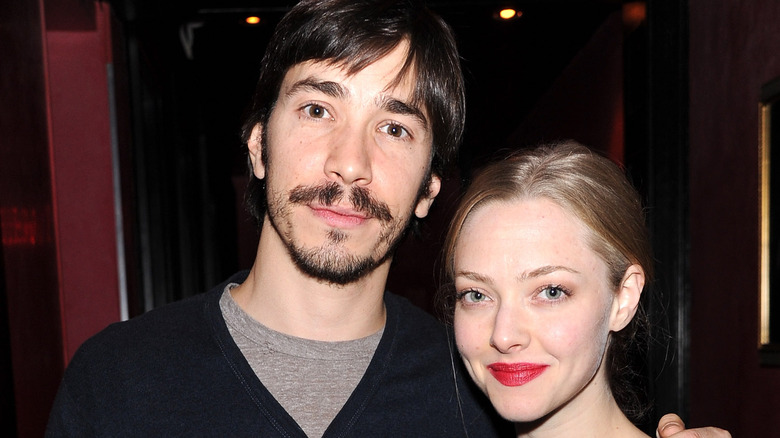 Dimitrios Kambouris/Getty Images
Amanda Seyfried and Justin Long weren't a mainstay in the headlines, as most Hollywood couples are, but they sometimes shared what was happening with them on social media. They would post photos of how they supported causes like The Girls Home and No Kid Hungry, or how they loved sharing Twizzlers. "We walk my dog. And we have, we make these smoothies in the morning. They're called Greenies. He got me onto that. Super healthy," Seyfried also shared in an appearance on "The Ellen DeGeneres Show." "And then we watch The Bachelor and The Bachelorette."
But, as with all good things, it eventually came to an end. And the culprit? Time. On "TODAY" in 2014, Long said he and Seyfriend were "in it for the long haul," but apparently, that was not the case. When they broke up in September 2015, a close source told Us Weekly that the two split because they "had different schedules and different lives." The source also said that Long was "really heartbroken."
But that's the reality of dating when you're an actor. In the aforementioned Vogue interview, Seyfried admitted that work can take a toll on one's relationship. "Making movies is two solid months of 12-, 14-hour days," she said. "I mean, it can ruin your relationship."
Amanda Seyfried is now married to fellow actor Thomas Sadoski and Justin Long currently appears to be single.