What Did Don Lemon Tell Stephanie Grisham To Do About Her Tell-All Book?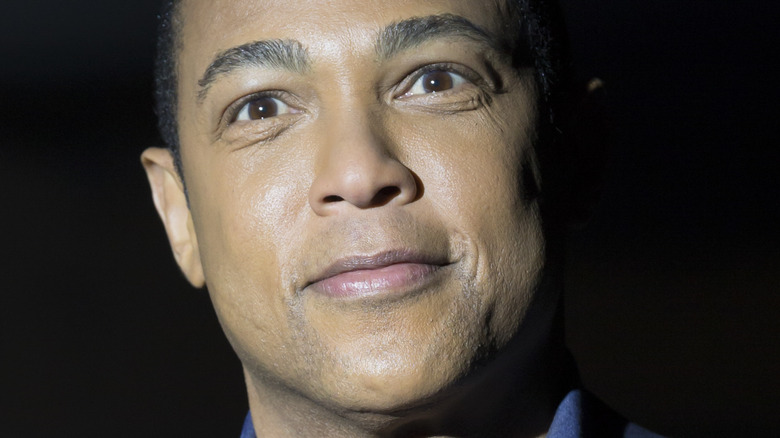 lev radin/Shutterstock
Many people are not happy about Stephanie Grisham spilling all the tea in her new memoir, "I'll Take Your Questions Now." According to CNN, even her former boss, ex-president Donald Trump, decided to give his input via spokesperson about her new book. "Stephanie didn't have what it takes and that was obvious from the beginning," Trump's statement read. "She became very angry and bitter after her break up and as time went on she was seldom relied upon, or even thought about." 
He added, "She had big problems and we felt that she should work out those problems for herself. Now, like everyone else, she gets paid by a radical left-leaning publisher to say bad and untrue things."
However, left-leaning media isn't really feeling Grisham either, including Don Lemon, who went off-script to discuss his feelings about her book release on his CNN program on October 5. But what was the really shocking advice he gave Grisham about promoting her tell-all book?
Don Lemon wants Stephanie Grisham to sell her book on Fox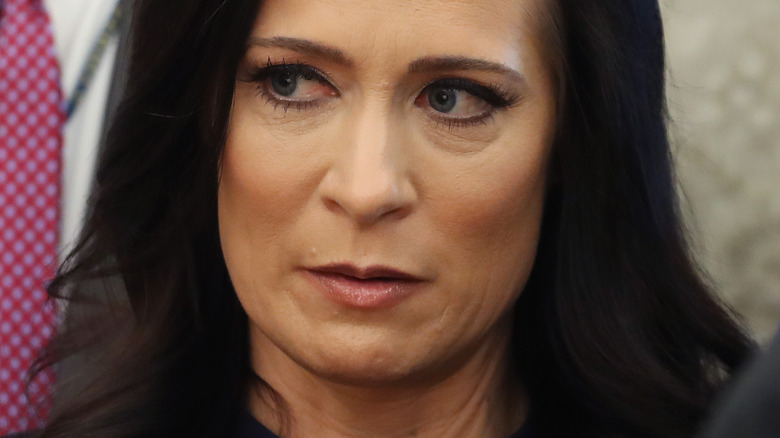 Mark Wilson/Getty Images
Whenever you see Don Lemon, you know he's not afraid to say what's on his mind. According to The Daily Beast, on October 5, Lemon ripped into Stephanie Grisham on his CNN segment for going on a redemption tour and promoting her new memoir, "I'll Take Your Questions Now." He believes Grisham knew what Donald Trump was doing for those four years in office and actively played a role in many of the chaotic events that occurred. "Now they want to come on CNN — why do you want to come on CNN to sell a book when all you did was talk crap about CNN? Huh?! Or any other network?," Lemon said incredulously. "Go on the Fox propaganda network and sell your book!"
During her time working for the Trump administration, Grisham appeared on Fox News to peddle misinformation about a multitude of things. She even admitted her dishonesty during her interview with CNN's "Good Day." "I probably wasn't [honest] ... and I regret that," Grisham said.
Lemon isn't buying Grisham's repentance, nor is he accepting her redemption tour. "Stephanie Grisham, the fact is she saw plenty when she was in the White House herself. She could have warned America then," Lemon concluded.