Mario Cantone Teases Sex And The City Reboot On The View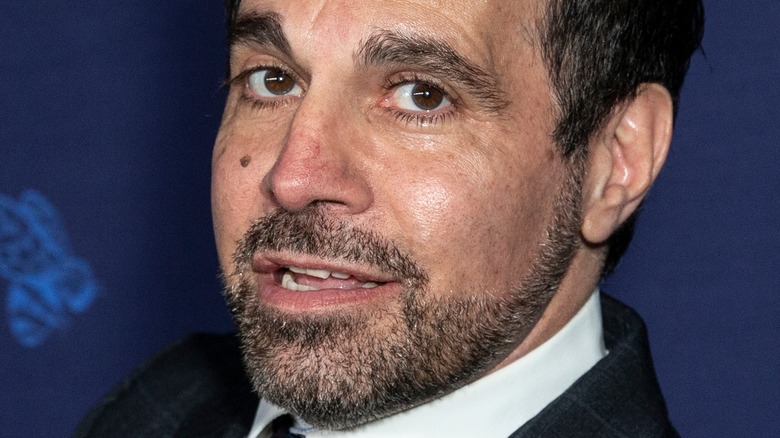 lev radin/Shutterstock
Mario Cantone stopped by "The View" on October 8 for his 153rd (!) appearance on the show — and he gave an update on "And Just Like That," the "Sex and the City" reboot. "You're gonna love it, it's going great," he gushed. "Everyone knows I'm playing a real like womanizing guy, so, sorry heterosexual actors, I'm playing you now."
Fans will remember Cantone played Anthony Marentino on "Sex and the City" and was married to his onscreen husband Stanford Blatch, played by the late actor Willie Garson. Garson died of pancreatic cancer on September 21, according to his obituary on Legacy.com. Cantone mourned the loss of his beloved friend on Instagram as he wrote, "I couldn't have had a more brilliant TV partner. I'm devastated and just overwhelmed with sadness. Taken away from all of us way soon. You were a gift from the gods sweet Willie. Rest ... I love you." It's obvious Cantone will never forget their friendship.
In addition to teasing "And Just Like That," Cantone also reminisced about his many (many) times on "The View."
Mario Cantone is the 'sixth Beatle' of 'The View'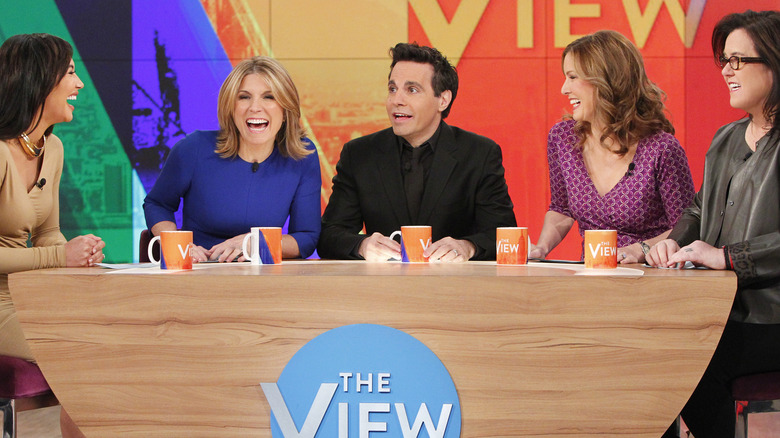 Lou Rocco/Getty Images
Joy Behar and Mario Cantone go way back — 30 years to be exact! Cantone stopped by "The View" on October 8 as part of their "Flashback Friday" theme and spilled plenty of tea about his time on the talk show.
The episode kicked off with a montage of his appearances, especially his celebrity impressions and award show roundups with Behar, who affectionately referred to him as the "sixth Beatle" of "The View." "That was emotional, that was very emotional," he said of the montage. When Behar asked why, he joked, "Because I was beautiful back then." "This is like the last supper," he continued. " ... I feel like Judas, what's going on? I have a lot of great memories and you know, you brought me on first and ... I love doing the Oscars stuff, but it's different now, you gotta be careful, you can't say everything you wanna say. You say one thing and it's friggin' over."
His fondest memories besides his friendship with Behar include the creator of the series and former host Barbara Walters. "I remember Barbara a lot and how much she liked me a lot," he said. "She loved me. She loved my husband Jerry ... She'd be like, 'What do you wanna talk about? You wanna talk about something?' I'm like, 'Yeah I wanna talk about this' and one time she brought up a subject and I was like, 'I'm not talking about that' and she's like, 'Alright, alright.'"