How Are Meghan And Harry Making Sure Lilibet And Archie Grow Up With Total Privacy?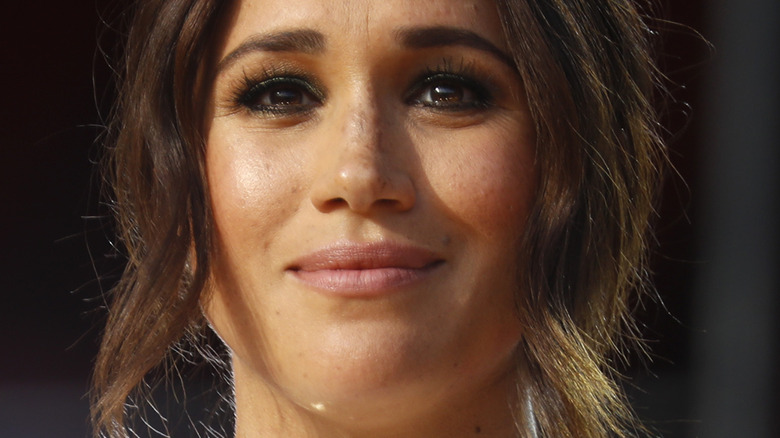 John Lamparski/Getty Images
Meghan Markle has made it clear that she wants her privacy. But even with her move to California with Prince Harry after their royal exit early in 2020, Meghan hasn't caught a break from the paparazzi. Unlike some stars who have expressed their feelings towards the flashing cameras in public, Meghan has had a more subtle approach to the entire affair. The "Suits" alum took her grievances to court to ensure she rightfully gets her privacy in her new home and the life she's building with Harry and their two children: Lilibet Diana Mountbatten-Windsor and Archie Harrison Mountbatten-Windsor.
In February, Meghan won her lawsuit against a tabloid that invaded her privacy by publishing excerpts of a letter by her estranged father, Thomas Markle. "For these outlets, it's a game," her statement said (via USA Today). "For me and so many others, it's real life, real relationships, and very real sadness. The damage they have done and continue to do runs deep." The court agreed with her statement. High Court Justice Mark Warby said in his written ruling, "The claimant had a reasonable expectation that the contents of the letter would remain private. The Mail articles interfered with that reasonable expectation," adding that there was "no prospect that a different judgment would be reached after a trial."
Meghan has taken a tough stand against the press for her privacy. And now, she's ensuring that she does the same for Lilibet and Archie as they grow up in their California mansion.
Meghan Markle and Prince Harry are ensuring their kids' pictures do not get leaked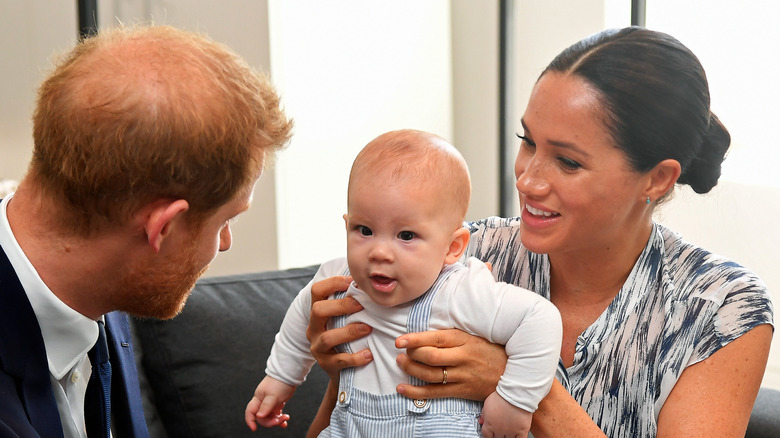 Pool/Getty Images
Since Prince Harry and Meghan Markle moved to California, they've been occupied with their business endeavors. And when it comes to the privacy of their children, the couple is ensuring that nobody gets a free pass.
The couple sued a Hollywood agency for using drones to take pictures of Meghan's mother, Doria Ragland, and Archie Harrison Mountbatten-Windsor. Later, the parties reached a settlement with the agency making a pledge to never stealthily take pictures of the couple "in any private residence or the surrounding private grounds" (via The Daily Beast). According to The Daily Beast, when another agency, Splash, distributed pictures of Meghan with Archie, the agency faced a lawsuit that was expensive enough to leave it bankrupt. Now, many are thinking taking their photographs is not worth the trouble. "[I]f you get the pictures of them, they are gonna try and sue you no matter what happens, no matter where you were, no matter if you were in the most legal, public place on the planet. And they can afford to sue you a lot more than you can afford to defend yourself," Giles Harrison paparazzo and CEO of the London Entertainment agency, told The Daily Beast.
Pictures of the Sussexes are worth a lot of money, which is why outlets take that risk. But whether that risk is worth the reward is something that Harry and Meghan will let the courts decide.