The View Sounds Off On Kim Kardashian's SNL Hosting Skills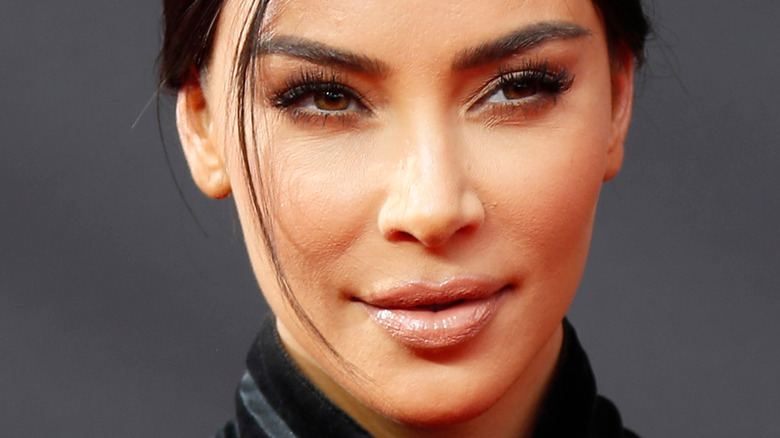 Kathy Hutchins/Shutterstock
The Internet loved Kim Kardashian hosting "Saturday Night Live," and so did the co-hosts of "The View."
Joy Behar dove right in on the October 11 episode, saying, "She owns the joke and that's what you have to do when you're a joke." She even took the opportunity to dig at former President Donald Trump, quipping, "That's what Donald Trump needs to do... Kim may be self-involved, but maybe she's not a narcissist. But Donald Trump has a definite psychological problem, so he cannot even take the laugh on himself." Sara Haines also gave her two cents: "That was so cool to see someone laugh at themselves. We live in this right now where everybody is waiting one second to be offended and let you know why and how you should change."
Former co-host Sherri Shepherd was also a big fan. "She went there with OJ, she went there with Caitlyn, she went there about her plastic surgery," she said. "I mean, when you're willing to be vulnerable and just go there, the sky's the limit." Sunny Hostin, however, wasn't as enthusiastic as her co-hosts but gave Kardashian plenty of praise. "I thought she was a little wooden in a lot of it, but the writing is so great at 'SNL' that it really played to all of her strength. The skits were also very good." Hostin also called her a "great entrepreneur."
Whoopi Goldberg, meanwhile, had a bit of a different take. Keep reading for more details.
Whoopi Goldberg gave credit to Kris Jenner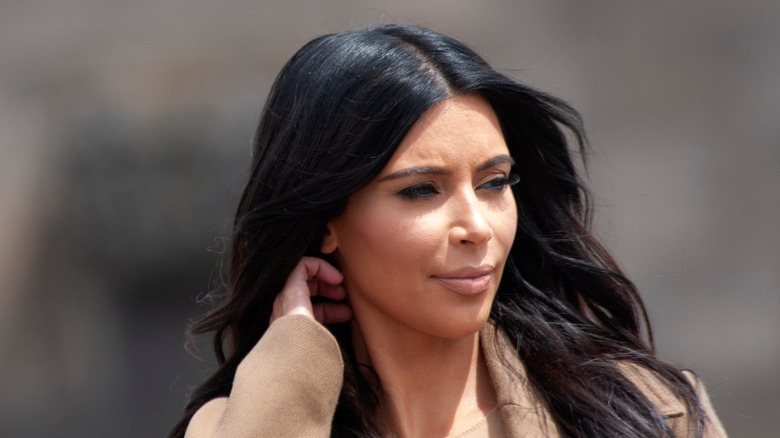 Asatur Yesayants/Shutterstock
The praise for Kim Kardashian hosting "Saturday Night Live" kept coming on "The View." Kardashian "told her truth," according to Whoopi Goldberg. "The thing you have to remember about Kim Kardashian is no one ever asked her to be fun. No one ever said 'Come on, let's have a good time.' They always came and thought she would be the butt of the joke," she said. "The great thing about her is she's always had a sense of humor about herself and I have to give credit to her mom. Because I believe her mother said, 'That's not the way you're gonna be known. You're gonna be known for being with the family, known for creating stuff, I don't care what they say, that is not who you're gonna be.' ... It worked out really nice."
Joy Behar seemed disappointed that she didn't take career notes from Kardashian. "What's amazing is that she became who she is because of a sex tape," she said. "All those years I was in comedy clubs, 2 in the morning, people were drunk, why didn't I just do a sex tape?"
Sherri Shepherd even asked for dating tips. "If she can teach me how to get a good Black man, because she know," she said. "She talked about Kanye, she married the richest Black man in America and he had all of this money and gave her four great kids and she said, 'So you know what, I divorced him.' It had to be his personality!"