The Reason Joe Biden's Popularity Has Taken A Dive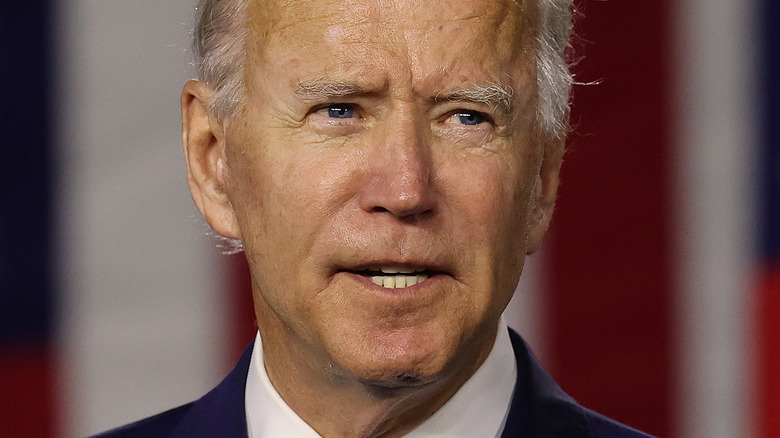 Chip Somodevilla/Getty Images
Even though Donald Trump has been ranked as one of the worst U.S. presidents of all time by outlets like C-Span (though he's still above Andrew Jackson and James Buchannan, so that's something), President Joe Biden may be inching ever-slowly towards the dark abyss of disfavor. 
Biden, who is nearly nine months into his term in the Oval Office, has experienced a downslide in ratings since the end of June, according to NBC News. According to the outlet, the downfall has been steady, with Biden's pre-June approval rating at 52.7 dropping considerably to 44.5, a point margin which was mapped by an aggregate of polls and data put together by FiveThirtyEight.
Though Biden's 44.5 point score is still nowhere near Trump's — according to FiveThirtyEight's data, Trump's average rating was 38.6%, meaning his lowest rating was, well, lower than that — it's still concerning for many, especially those who saw the Biden administration as a quick reversal of four years of Trumpian chaos. But it begs the question: why have Americans become critical of Biden's performance as commander-in-chief? Could the cause be based on merit (or lack thereof), or could it actually be less a reflection of his successes or failures and more of the byproduct of recent unfortunate events? 
Joe Biden's approval rating has dropped -- and the reasons are right in front of us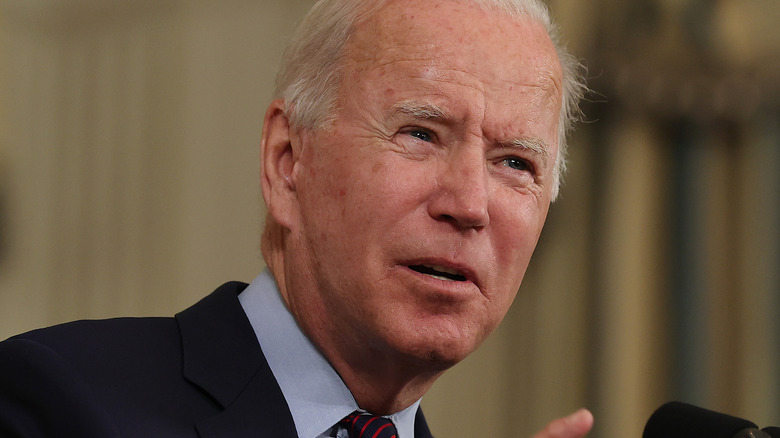 Chip Somodevilla/Getty Images
Reversing from the trend set earlier on in Joe Biden's presidency — one which was characterized by warm receptions and kept promises — isn't so much about Biden's actual performance, per se, but appears to be directly tied to a number of events which were actually set in motion before Biden.
According to the Associated Press, the ongoing COVID-19 pandemic has greatly influenced the public perception of Biden, despite acknowledging that Trump's mishandling of the dire threat of coronavirus has bled out into their feelings about the 46th president. Per NBC News, Biden's withdrawal from Afghanistan, which also began years before Biden was sworn into office and which Republicans have attempted to historically revise, proved to be another factor in approval survey results. It's hard to argue that the conflict there was Biden's doing, and yet, our withdrawal was swift. 
But despite Biden's current ratings, Democratic pollsters are hopeful. Speaking with NBC News, pollster Jeff Horwitt chalked up Biden's scores to a matter of time. "Voters are looking for a return on what they were promised," explained Horwitt. "The things [Biden] promised in the campaign — not a lot of them have turned into law yet." He then offered some words of wisdom. "The good news for Democrats is that there's time," Horwitt said, before cautioning "but you need to have some wins."