The Surprising Impact John Ritter Has Had On His Son Jason Ritter's Career - Exclusive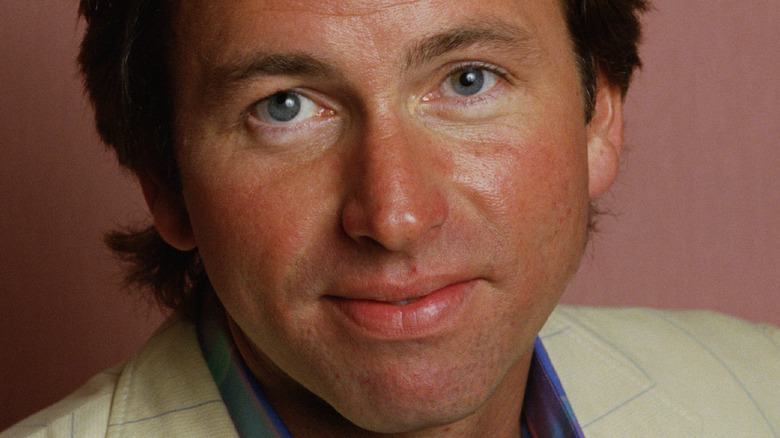 George Rose/Getty Images
The world was understandably devastated when actor John Ritter died in 2003 at the age of 54 after falling ill on the set of ABC's "8 Simple Rules for Dating My Teenage Daughter". A prolific actor, John was known for his roles on TV shows like "The Waltons" and "Three's Company," and in movies such as "Bad Santa" and "Bride of Chucky." Jason Ritter, one of John's children, has followed in his dad's footsteps, and has been steadily building a career in film and television that his father would be proud of. 
Known for his roles in "Parenthood," "A Million Little Things," "Drunk History," and "Another Period," and for voicing Ryder in Disney's "Frozen II," Jason Ritter is fast becoming as beloved an actor as his dad. And when he's not acting, Jason is supporting the charities and causes he believes in, which includes co-hosting the Huntington's Disease Society of America's annual Freeze HD gala and online auction on October 16, 2021.
In a recent interview, Nicki Swift spoke with Jason Ritter about how his father John Ritter's legacy has impacted his own career to date.
Honoring John Ritter's legacy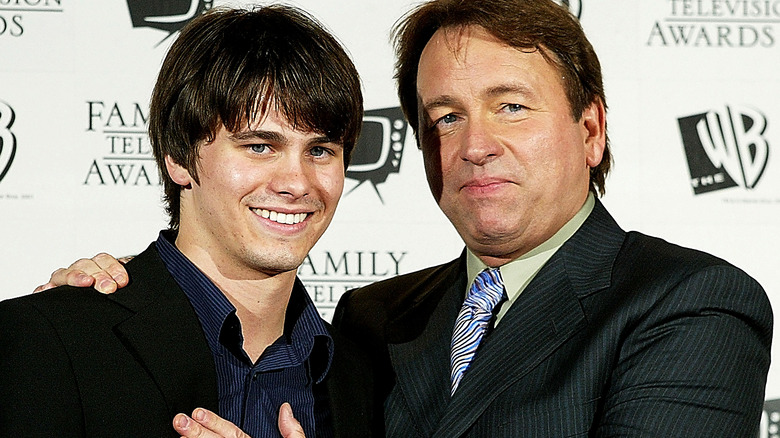 Carlo Allegri/Getty Images
"I learned so much from watching him as an actor and also as a human, and how he lived his life and things like that," Jason Ritter told Nicki Swift of the legacy of his dad, John Ritter. "It's hard to say exactly how it's impacted my career, because I feel like there are lots of things or decisions that are made or conversations that are made, not necessarily in front of me." 
"But I will say that generally aside from the fact that he was well-known, he had a really good reputation as far as the way he treated people that he came across," Jason continued. "And that, almost more than anything, I think has been something that has been really nice, to walk into a room full of people, and when they say, 'Hey, I worked with your dad,' I don't go, 'Ooh what did he do? What did he say?'" 
It's something that Jason has appreciated more with time, as not all of his peers find themselves in the same position and sometimes feel the need to apologize on behalf of their relatives. "I know I have some friends where they have to go around and be like, 'I'm sorry, I'm not him, or not her,'" he revealed. "It's really nice to have a sort of a general sense of goodwill that is mine to ruin or continue."
Jason Ritter will be co-hosting the Huntington's Disease Society of America's star-studded 7th Annual Freeze HD event and online auction on October 16, 2021.