The Real Reason Daniel Craig Prefers Going To Gay Bars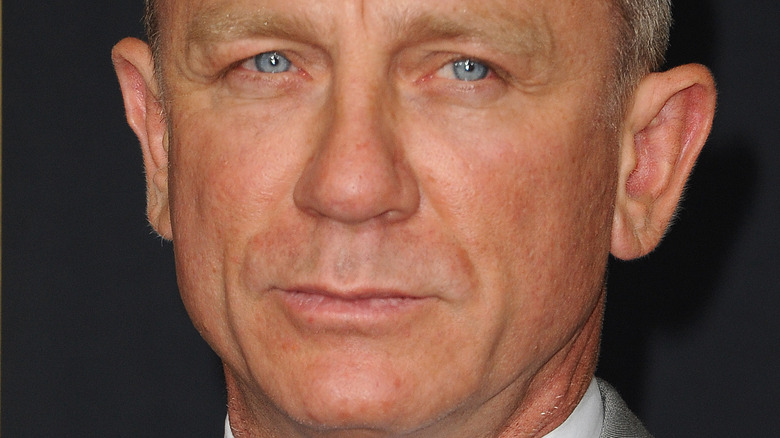 Tinseltown/Shutterstock
Daniel Craig may be most famous for his role as the iconic James Bond in the 007 franchise, speeding into cinemas for his final stint as the British secret agent in "No Time To Die."
The movie hit the headlines for all the right reasons upon its release in October, with fans speculating that the instalment had a landmark scene that hinted at the sexuality of the character Q, played by openly gay actor Ben Whishaw. The scene saw Q tell Craig's James Bond and Naomi Harris' Eve Moneypenny that he has a date, sharing that his partner, who he refers to as "he," is on his way. The brief yet important moment had many fans speculating that Q is a member of the LGBTQ+ community (per Pink News).
And just as the Bond world becomes a friendlier place to the LGBTQ+ community, Craig — who's shared his reasons for why he doesn't think a woman should play 007 – is sharing that he himself may be found ordering a Martini (shaken not stirred, obviously) at a gay bar near you, but probably not for the reason you might think.
Daniel Craig says gay bars are a 'safe place to be'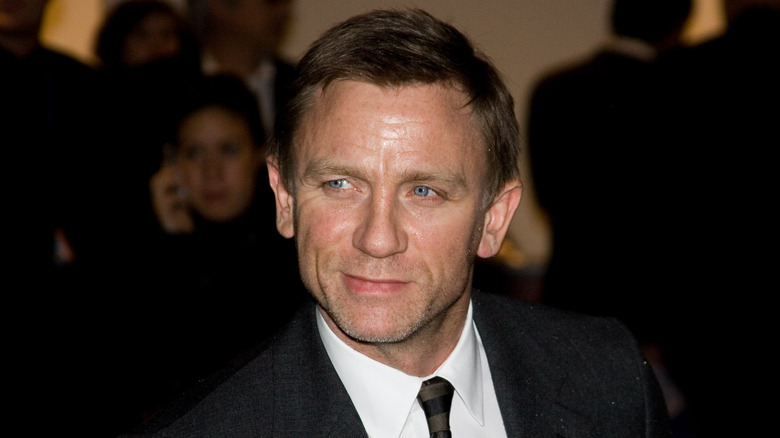 Entertainment Press/Shutterstock
Daniel Craig opened up about his love of gay bars in an October interview with openly gay businessman Bruce Bozzi on his "Lunch With Bruce" podcast. The actor shared they headed to infamous Los Angeles nightspot Roosterfish together — and it wasn't his first time going to an LGBTQ+ hotspot. "For me, it was no big deal. I've been going to gay bars for as long as I can remember," Craig shared.
Craig also opened up about why he prefers gay bars to ones considered straight, revealing he's never found himself in an altercation like he would in other bars. "We didn't get into a fight that night because the aggressive d**k swinging in hetero bars, I just got very sick of as a kid because it was like, 'I don't want to end up in a punch up,' and I did and that would happen quite a lot," he added. "It was a very safe place to be, and I could meet girls there because a lot of girls were there for the exact same reason I was there, so there was an ulterior motive."
The two then joked their night out causing speculation online about Craig's sexuality, with Bozzi joking, "If you Google 'Daniel Craig gay,' I come up, which is for me one of the highlights of my life." He also noted that his husband, Bryan Lourd, and Craig's wife, Rachel Weisz, "loved it."