Inside Daniel Craig's Struggle With Fame After Being Cast As James Bond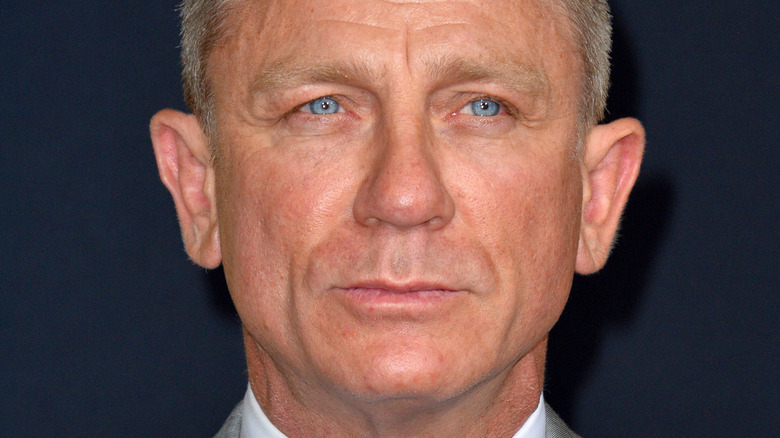 Featureflash Photo Agency/Shutterstock
When it comes to the iconic role of superspy James Bond, plenty of actors have either played the captivating character or been considered for the popular part. Among many others, Sean Connery filled the role (and came to regret it), Liam Neeson could have been Bond, and "Bridgerton" star Regé-Jean Page's name was in the mix when it comes to the next star who might step up as 007. And then there's Daniel Craig.
Craig made his debut as Bond in 2006's "Casino Royale" before appearing in 2008's "Quantum of Solace," 2012's "Skyfall," 2015's "Spectre," and, finally, 2021's "No Time to Die." Sticking with the role for so long means that the actor earned himself the title of the longest-serving Bond, according to Esquire.
However, it turns out that Craig seriously struggled with the gig. In fact, there was a reason he didn't want the role in the first place, and when he got it, things got very bad very quickly.
Being James Bond made Daniel Craig felt like he was "under siege"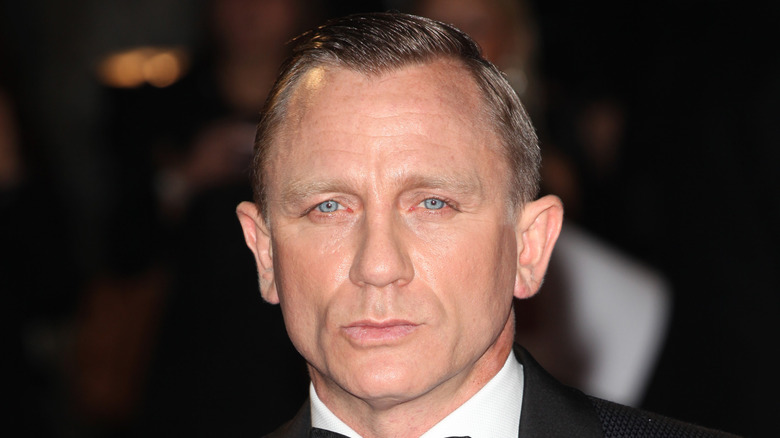 Featureflash Photo Agency/Shutterstock
Many people dream of all the perks that come along with being famous. However, when Daniel Craig hit a new level of stardom when he was cast as one of the most enduring and popular characters in filmdom, aka James Bond, he had a problem dealing with the intense level of fame that came along with the job.
While opening up about the experience on the Apple TV+ documentary "Being James Bond" (via the Daily Mail), Craig explained that he ended up feeling like he was "physically and mentally under siege." He explained, "My personal life was affected by being that famous all of a sudden." He also admitted, "I used to lock myself in and close the curtains, I was in cloud cuckoo land."
While Craig noted that it was fellow star Hugh Jackman "who helped [him] to come to terms with it and appreciate it," the fact is that Craig didn't even want to take on the role in the first place.
Daniel Craig wanted to turn down the role of James Bond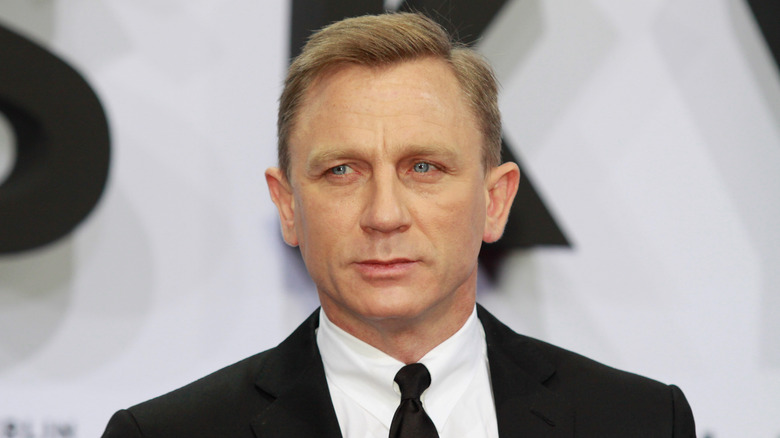 Piotr Zajac/Shutterstock
Although Daniel Craig will now always be associated with his long-term tenure as James Bond, the actor originally had no intention of accepting the role for one particular reason. He explained in the documentary "Being James Bond" (via the Daily Mail) that he felt like he "did not have [the kind of] cool persona" that a star might need to step into the spotlight as such an iconic character.
Bringing up former Bonds, Craig pointed out, "Pierce [Brosnan] had done 'Remington Steele,' Roger Moore had done 'The Saint' — they had done these parts where people had gone, 'That's James Bond.'" On the other hand, Craig "had done weird arty movies. It was a harder sell." On top of that, he revealed, "I didn't really want to do it, because I thought I wouldn't know what to do with it. I was going to get the script, read it, and say, 'Thanks but no.'"
Of course, Craig ended up saying yes, and the rest is now a part of Hollywood history.