What Boris Johnson Just Revealed About Queen Elizabeth's Health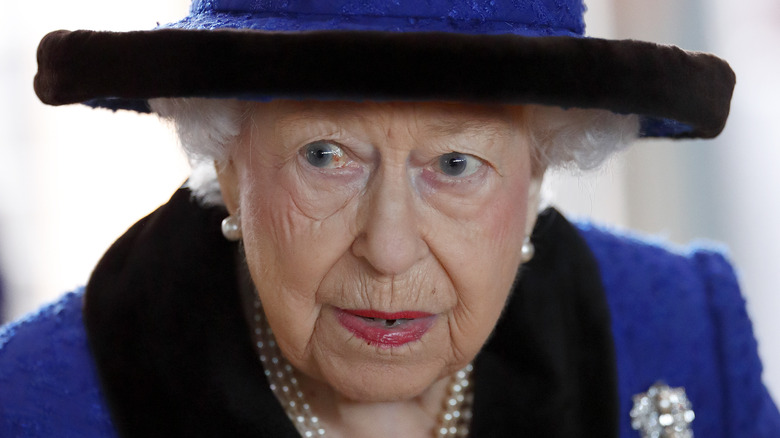 Max Mumby/indigo/Getty Images
At 95 years old, Queen Elizabeth II holds the title as the longest reigning British monarch in the history of the country. She's surpassed the record previously held by Queen Victoria, who served as queen for nearly 64 years — five years less than the current sovereign's 69. The length of her reign is substantial enough to have caused years-long speculation as to whether Prince Charles, her son and successor, will even become king at all in the event of her death. In recent weeks, questions of what will become of the modern monarchy have taken center stage, following reports of Elizabeth's lagging health. Specifically, many are wondering about the queen's health after her hospitalization in late October for reasons not revealed to the public.
While the queen's diagnosis is still a private affair, it seems a member of her inner sanctum — by way of government and electoral appointment, that is — knows enough about it to have made a statement on the matter of her rest and recovery. As the Daily Mail reported on October 30, British Prime Minister Boris Johnson took time to speak to reporters in Rome, where he is currently attending this year's G20 summit. 
What did Johnson have to say about the state of the monarch's health? And how soon will she resume her royal duties?
Boris Johnson said Queen Elizabeth II is in 'very good form'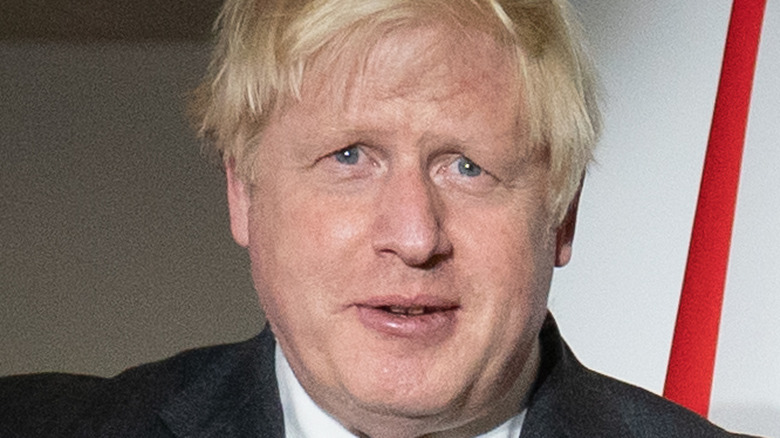 Pool/Getty Images
According to the Daily Mail, Boris Johnson spoke with members of the press during a side bar during the G20 summit in Rome, in which addressed concerns about Queen Elizabeth's current health scare. Though he did not disclose the nature of her diagnosis, the politician assured reporters that she was doing well, and had every intention of following through with recommendations made by the queen's physicians to rest for two weeks following her recent discharge from the hospital. "I spoke to Her Majesty and she's [in] very good form," said Johnson. "She's just got to follow the advice of her doctors and get some rest ... I think the whole country wishes her well."
As CBS News noted, Elizabeth appears to be taking her doctors seriously. Though she was and continues to work at a much lower capacity during her mandated two-week rest, she has agreed to forgo a number of public appearances made in the past for at least two major upcoming events: a U.N. summit in Glasgow over the issue of climate change on October 31, along with the Festival of Remembrance at London's Royal Albert Hall — a  two-day long U.K. memorial which pay respects to fallen members of the British military and first responders — which is scheduled for November 13. Despite this, Elizabeth still has a "firm intention" to attend a second event for the Festival of Remembrance the following day, per the Daily Mail.